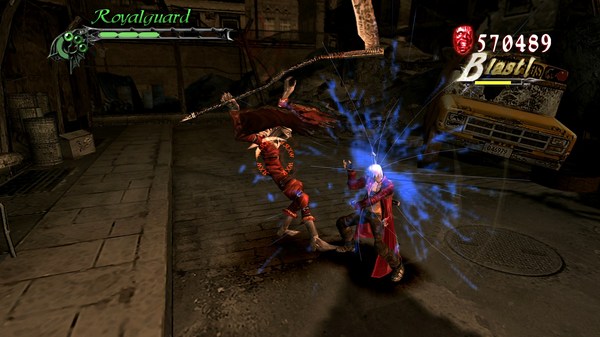 This blog has been updated on Jan 30, 2020.
As you may know already, Devil May Cry 3 Special Edition is coming to Nintendo Switch on February 20... and you may also have heard from producer Matt Walker that we're packing a couple of little extra "somethings" in this version of the game. Now's time to start unveiling these new features and see how they'll change the way you play this masterpiece action game!
Introducing new feature #1: Style Switching!
Devil May Cry 3 was the first in the series to introduce the Style System, allowing you to pick between 6 different styles (4 to start, and 2 unlocked later) at the start of each Mission or at a Divinity Statue. The Style System was kicked into high gear in Devil May Cry 4, which introduced dynamic Style Switching
...