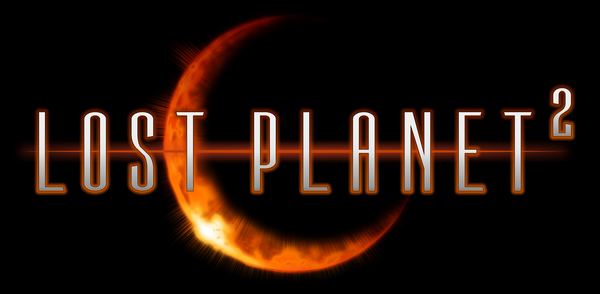 After keeping the hardest secret I've ever had to, Lost Planet 2 has been announced! As you've seen from the trailer, there's plenty of new features that take Lost Planet 2 to the next level. One of the biggest, and coolest features LP2 has to offer is the new 4 player co-op. You'll be able to battle through the story with your friends against enemy pirates, VS, and all new and bigger Akrid.
Click the more button for some brand new screenshots of the game!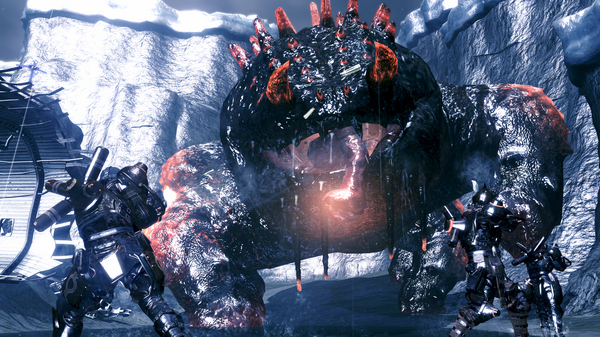 Customizing your character was a big part of the original Lost Planet, and plays in to even more detail in Lost Planet 2. You don't have to look too hard at the trailer and screen shots to see that no pirate looks exactly the same.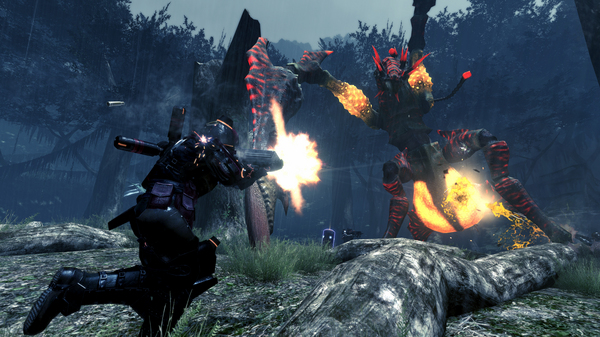 As far as the story, you'll notice that with the co-op Wayne Holden is no longer the main character. Instead you'll play through new interlinked episodes with the help of your friends through co-op. You'll also notice right away that we're no longer just playing through snow or volcanoes. The scenery has changed in the 10 years since the end of the first game. With that environment change, comes an extreme boost in graphics power, making Lost Planet 2 one of the most beautiful games to date.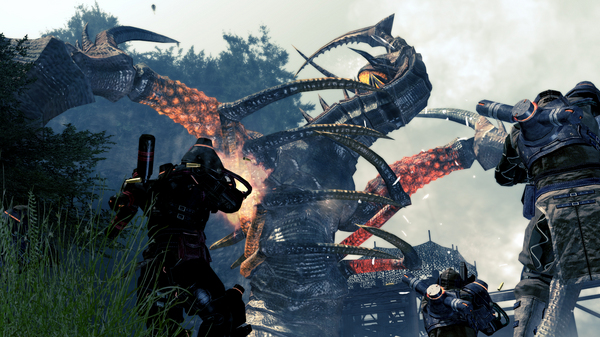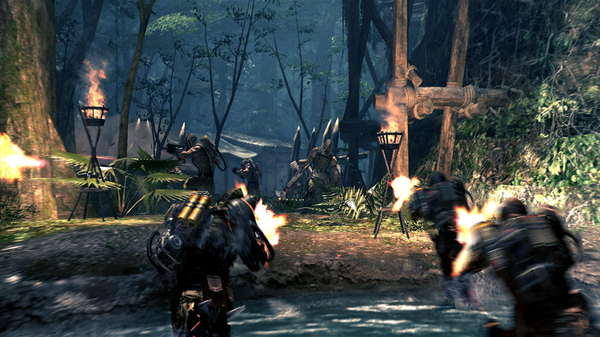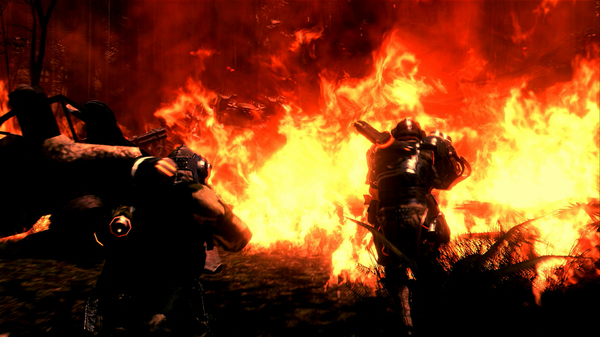 I'm obviously very excited to talk to you about this game, but that's all I'll touch on for now. Stop on by the forums to talk and ask about Lost Planet 2. Check the press release below for more details. And click here for a full gallery of new Lost Planet 2 screenshots .
See you online!
CAPCOM® ANNOUNCES LOST PLANET ®2
4-player co-op, new interlinked episodes, and deep customization take Lost Planet® to a New Level
SAN MATEO, Calif. — February 25, 2009 Capcom® Entertainment, a leading worldwide developer and publisher of video games, today announced that Lost Planet® 2 is being developed for the Xbox 360® video game and entertainment system from Microsoft®, following an exclusive announcement on Xbox LIVE that happened Monday, February 23. Lost Planet®: Extreme Condition, the landmark third-person shooter that debuted on Xbox 360, went on to sell over 2.2 million units worldwide after its release. This next riveting installment will offer deeper insight into the world of E.D.N III and the uncertain fate of future mankind.
Lost Planet 2 picks up 10 years since the events of the original adventure and the landscape has evolved dramatically. With the success of terraforming activities, the planet's ice has begun to melt, giving way to lush tropical jungles and other new environments. The story has advanced beyond Wayne Holden as players will now follow the exploits of their own customized snow pirates on their quest to seize control of E.D.N III.
Players will move their heroes through different stories creating a truly unique and interactive experience. With this concept, gamers will have the opportunity to engage in the story in a more dynamic way as plot threads evolve from various perspectives.
The strongest features from the first game will return in Lost Planet 2 making fans feel right at home. In addition to the anchor actions that made the gameplay in Lost Planet a true 3-D experience, Lost Planet 2 allows gamers to gain tactical advantage with a wide variety of added actions that the series has to offer. The game will also contain a new entry to the enormous Akrids which were a fan-favorite in the first Lost Planet.
Capcom has spent a considerable amount of time reviewing community feedback and incorporating it into Lost Planet 2 creating a game that both new and returning fans to the series will love. The game takes advantage of Capcom's most highly advanced software development tool, the MT Framework 2. This is the first game to make use of the new technology – a technology that builds on the advancements made in the original MT Framework.
Beyond the deep single player mode, Lost Planet 2 is loaded with one the most extensive multiplayer campaign seen in a shooter to date. The intense and action packed campaign mode comes with the ability to form teams of up to 4 players online to clear mission objectives with friends.
More information on Lost Planet 2 will be revealed in the upcoming months. In the meantime, please visit the official Capcom press site at press.capcom.com
ABOUT CAPCOM
Capcom is a leading worldwide developer, publisher and distributor of interactive entertainment for game consoles, PCs, handheld and wireless devices. Founded in 1983, the company has created hundreds of games, including best-selling franchises Resident Evil®, Street Fighter®, Mega Man® and Devil May Cry®. Capcom maintains operations in the U.S., U.K., Germany, Tokyo, Korea, and Hong Kong, with corporate headquarters located in Osaka, Japan. More information about Capcom can be found on the company web site, www.capcom.com .
Capcom, the Capcom logo, Resident Evil, Mega Man and Devil May Cry are either registered trademarks or trademarks of Capcom Co., Ltd., in the U.S. or other countries. Street Fighter is either a registered trademark or trademark of Capcom U.S.A., Inc. "PlayStation", "PLAYSTATION" and "PS" Family logo are registered trademarks of Sony Computer Entertainment Inc. Microsoft, Xbox, Xbox LIVE, Xbox 360 and the Xbox logos are either registered trademarks or trademarks of the Microsoft group of companies. Halo ® is a registered trademark of Microsoft Corporation and Bungie. All other marks are the property of their respective holders.