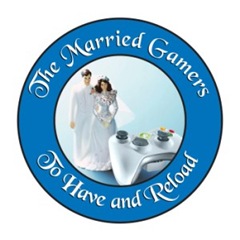 Chris and Kelly Brown, The Married Gamers, swung by our Capcom Booth at WonderCon last weekend to play some of our new and upcoming titles as well as chat with us about them. You can listen in to Robby talk about one of our new Arcade titles, Flock. If you don't know what Flock is, give this a listen. It's something you should definitely be keeping on your radar. MotoGP on the Wii was also a cool topic discussed, which I might add is a total blast to play on the Wii with the motion controls.
I also make a quick appearance talking a bit about Unity, and why our community and the fans here rock, and how important fan feedback is to our games. Start listening in at about 54 mins for Capcom coverage.
Check out the podcast right here. This Saturday on their live show, they'll also be doing some talking about their Capcom experience at WonderCon, as well as what they heard at our SFIV Panel. Check that out this Saturday at 1:00pm PST. Here's the link to watch (it's not active until the show goes live, so bookmark it).