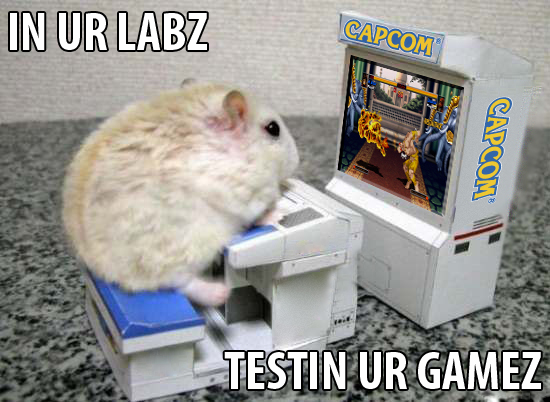 It's time again to come do your part in Capcom's seekrit labs… and play one of our many secret titles. This time though, we're holding one in LA! So if you live in the LA area, are a Capcom fan, and want to play one of our unreleased games, you're in luck! We're looking for gamers to come in on April 8th from 7:00pm to 10:00pm. We need some information from you too before we select you to come in.
– Full Name
– Age
– Phone Number
– Type of games you play
– Preferred Console
Send all of that information to Focus Test Mouse with a subject in the private message of "Focus Test April 8." You MUST include all of that information! We'll contact you early next week if you've been chosen to attend.