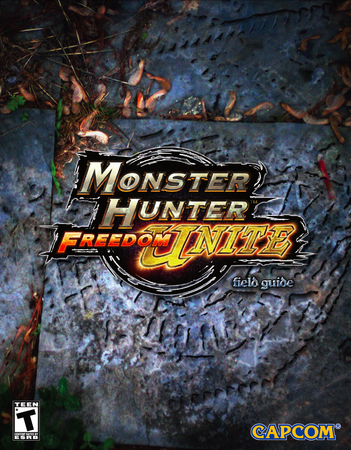 I've been mentioning the Monster Hunter Field Guide recently. You can snag it in the auctions , I've sent some out with demos, and we're sending them out to press.
My instant messenger basically exploded with requests for it. Since I can't send one to everyone, we've put up a downloadable version. The Field Guide is full of everything you'd need to get started in Monster Hunter. It answers the basic questions, and even starts you in the right direct for some of the more in-depth aspects of the game.
Download the Monster Hunter Freedom Unite Field Guide here (right click, save as). It's a decent quality too, so you can print it out at home. The file is about 34 megs.