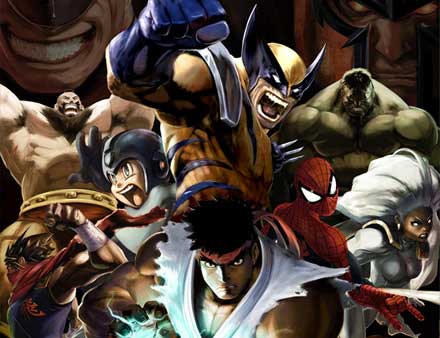 Good news Capcom AND Marvel fans!
You can get Marvel VS. Capcom 2 for 800 MS points starting today as it is part of this week's Xbox Live Deal of the Week ! That's 33% off the regular price! Most of you probably own this by now if you're reading this, but spread the word and share the awesomeness that is MVC2!
As an added bonus, if you help spread the word by retweeting this story with the tweetmeme button below, you are automatically eligible to win the really, really, rad (and rare) MVC2 mixtape vinyl! Just hit the green tweetmeme button below this story (don't edit the tweet, so we can track you) and we'll randomly select a retweeter and post his/her twitter name on the blog (and our twitter account). Winner will be announced tomorrow morning!