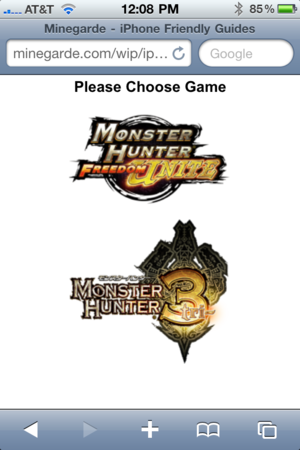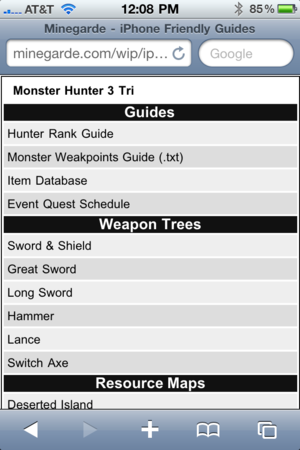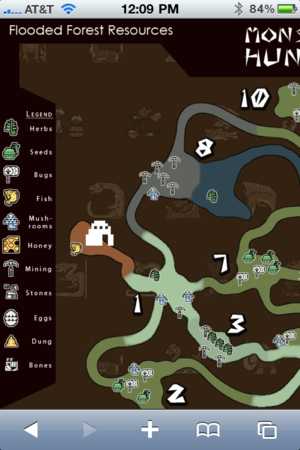 Last week Minegarde revealed their iPhone web app that had tons of useful info on Monster Hunter Freedom Unite. Well, they've updated it this week to include everything about Monster Hunter Tri. It's pretty amazing, especially since resource maps, weapons trees, event quest schedules, key quests, and more are all at your finger tips.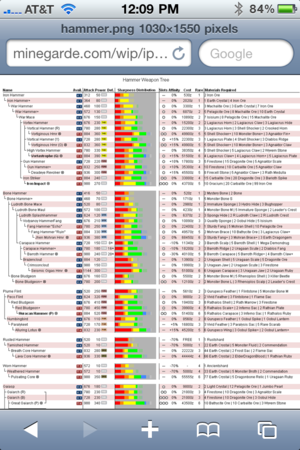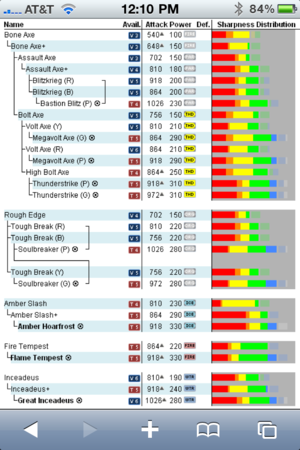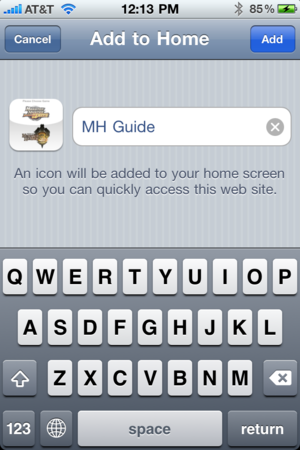 It really is one of the most useful tools any hunter could wish for! And, since it's a web app, it will work on your iPhone or iPod. To add it to your home screen as an app, just click the "+" button on the bottom, and hit add to home screen. You'll then have a nice little icon to click to take you straight to the app whenever you need it.
Click here for the web app ( minegarde.com/wip/iphone )
Created by the awesome crew at Minegarde .