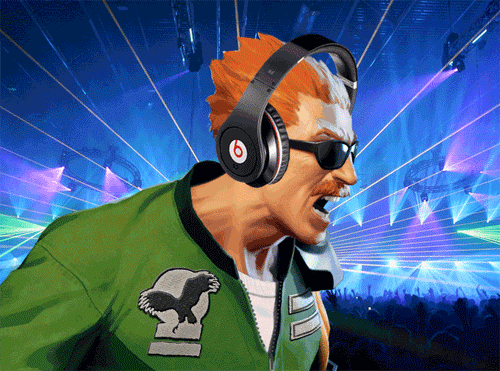 Are you RADD enough to save the president? Oh wait, wrong game….wrong company for that matter. Moving on….I'm here to announce the kick off of a new contest for the new title I'm working on, Bionic Commando Rearmed 2.
As I'm sure you know, Bionic Commando Rearmed 1 had an critically and fan acclaimed soundtrack that paid tribute to it's original 8-bit roots. If you're not familiar with the original soundtrack, check out the official trailer here . It even plays the original NES track and then goes to the new remixed version. Hit the jump for more details.
The fine folks at Fatshark are creating Bionic Commando Rearmed 2 in that same fine tradition and have gotten the same composer from BCR1 to create the soundtrack for BCR2. It will contain all new 8-bit inspired music that fills you with nostalgia and rocks you out at the same time. Unfortunately, some lines got crossed and we received a track that wasn't just 8-bit inspired, but fully 8-bit.
Since everyone loves music, and you guys are the most talented fans out there, I think we've found a solution to our dilemma. We need you to take our new 8 bit track and remix it anyway you want. We'll take your submission, and you the fans, will help us choose the winner and that track is going directly in the game! Here are the details to the contest:
Contest starts: Now!!!
Contest ends: 11:59 Pacific Time PT Wednesday August 11, 2010
Send all submissions to Unity account " bcr2remix ".

We'll be accepting up to 3 submissions per person.
I'm guessing you're gonna want the track whether you enter the contest or not, so head over to www.bioniccommando.com/rearmed2 to pick it up. I'm excited to hear what you guys come up with. If you want to get on my good side, I'm a big fan of Slovakian Polka and didgeridoo mash ups.
For the long list of the full rules and regulations, please check visit this page.