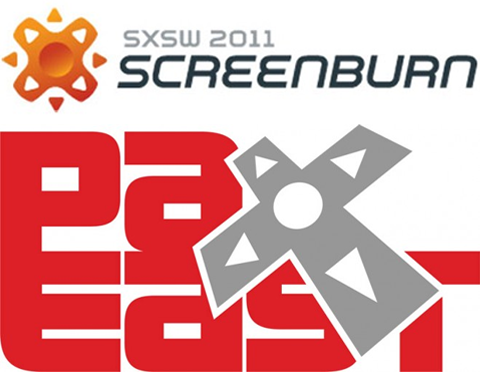 Capcom is officially heading to Austin's South By Southwest and Boston's PAX East this month! We're splitting up our internal Capcom team to be able to represent Capcom at both locations at the same time! I will personally be at SXSW so if you're going to be in the area, send me a PM!
It will be our first time being at both shows and we want to see you there! From March 11-13 in either city, you can check out our upcoming Nintendo DS and 3DS titles – Super Street Fighter IV 3D Edition, Resident Evil: The Mercenaries 3D and Okamiden. In addition, we'll have Marvel Vs. Capcom on hand at SXSW!
Exclusively for those in Boston, PAX East will be the first opportunity to purchase Chibiterasu plushies and pillows . Modeled after Okamiden's adorable wolf god, these soft and cute limited edition items will be available for sale in the PAX East Capcom booth, only while supplies last.
Hit the jump for details on both shows!
South by Southwest ScreenBurn – Capcom Booth # 313-315, 412-414
March 11-13
Austin Convention Center, Austin TX
sxsw.com/interactive/screenburn/
PAX East – Capcom Booth # 1111
March 11-13
Boston Convention & Exhibition Center, Boston, MA