The Okamiden Goblin Face Contest is over and the prizes have been sent. It seems the grand prize winner got some new friends to add to her old ones…now this is something a wolf god would be proud of: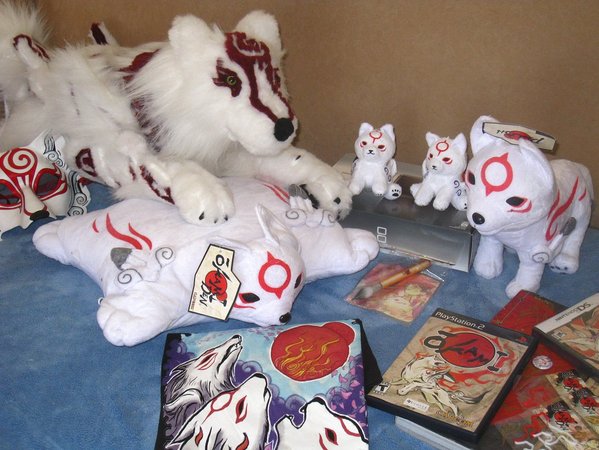 Congratulations again to Kristin Naigus on heramazing drawing and her bravery as she came face-to-face with real life wolves in her grand prize win. We're happy to see we've added to her impressive Okami brand collection! If you haven't already go get Okamiden for Nintendo DS today! It works on your 3DS as well 🙂
UPDATE: another challenger has entered the ring! Check out this Okami brand collection from Carrie Gonzalez…many items were handmade!