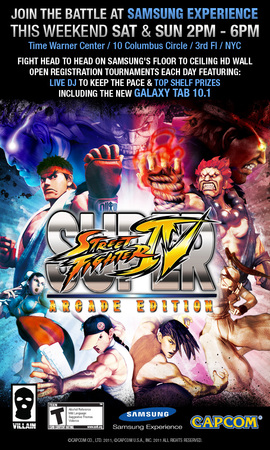 In case you can't make it to the Fight Club we are having tomorrow but are in the New York City area, Samsung is hosting a neat little tournament in New York on Saturday and Sunday (8/20 and 21) featuring Super Street Fighter IV Arcade Edition. Samsung will be giving away some pretty sweet prizes, including a new Galaxy Tab 10.1. Here is the address in case you have the urge to compete:
Time Warner Center
10 Columbus Circle, 3rd Floor
New York, NY 10019
Check out the event's Facebook page for more information.