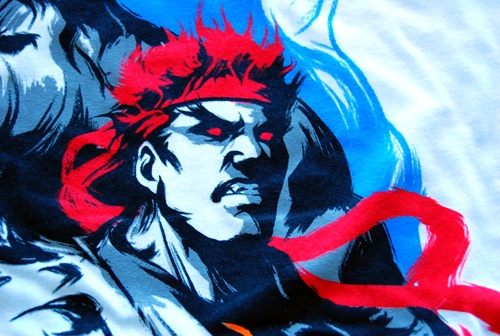 For this week's Deal Of The Week I'm throwing in a free set of our popular Super Street Fighter IV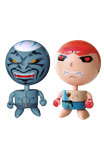 Arcade Edition Dark Hado Bobble Budds featuring Oni and Evil Ryu when you purchase a Super Street Fighter IV Arcade Edition Dark Hado t-shirt featuring Oni and Evil Ryu. This awesome tee was sold at the launch event in San Francisco and is now available here. That's an incredible "buy one, get one free" offer on two of our newest and hottest items. They're not only hot but you can only get them here in the Capcom Store.
While you're taking advantage of this unbeatable offer, check out all of the other cool, new items. We had a few San Diego Comic-Con exclusives left over after the convention and they're now available to those who weren't able to make it to the show. We also have the Kidrobot x Street Fighter mini figures and several new books available including the new Mega Man Tribute and Street Fighter Ultimate Edition comic compilations.
In the coming weeks keep your eyes peeled for more Capcom Store exclusive t-shirts. We have some new Street Fighter and Resident Evil shirts coming that you'll love and they'll only be available here.