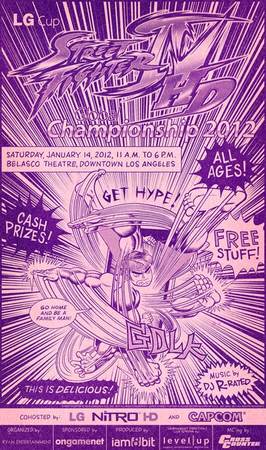 To all of the Street Fighter fans in the LA area! Come check out the LG Cup U.S. qualifiers tomorrow if you're looking to do something fun!
What is the LG Cup you ask? Well, the LG Cup is a free tournament with prizes and giveaways galore. The winners of tomorrow's tournament not only get some nice prizes, but will also be flown out to South Korea to throw down at a chance to win $21,000 cash prize!
Check this link for more info!