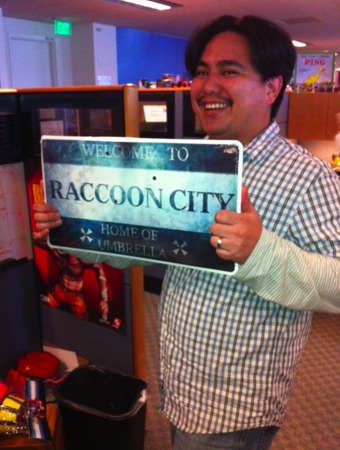 Just now, Double_r from the Capcom Store team dropped by to show off this Raccoon City sign. We'd been expecting these here in the office for some time now since they're the pre-order bonus for Resident Evil: Operation Raccoon City when you pre-order from the Capcom online store .
Can't wait to go brainstorm ideas for where we can hang this thing and pretend that place is Raccoon City. I vote for the dumpster out back, what with all the raccoons. Just kidding, I made that up.
I guess what I'm really getting at is, you should pre-order RE:ORC. Through the Capcom Store.