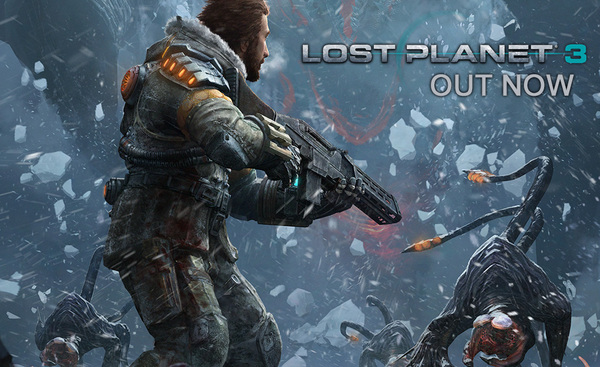 Lost Planet 3, the immersive sci-fi experience of the summer is out today (PS3/Xbox 360/PC), and don't you dare miss it! To celebrate this auspicious occasion, check out the launch trailer after the jump.
Want the game right now? You can get it digitally on Steam or PSN . You can also order the game through the Capcom Store to get a free "Climate Pack" bonus.
Expect lots of LP3 community activities over the coming weeks, including multiplayer sessions with Capcom!