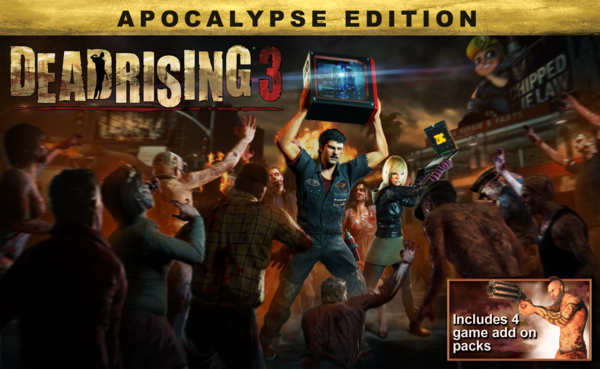 We are excited today to announce that the upcoming Dead Rising 3 on PC will henceforth be known as Dead Rising 3 Apocalypse Edition, and will include all four of the "Untold Stories of Los Perdidos" downloadable add-on packs previously released on the Xbox One, making this the definitive Dead Rising 3 experience. Never fear! If you already pre-ordered the game, you are entitled to the add-on content.
Each add-on chapter focuses on a different protagonist and gives players access to crazy new weapons and vehicles that carry over to the main game.
Remember, you can also get the game for 10% off if you pre-order it ($49.99 →$44.99), which you can do right here.
Note: In Europe the title will launch at €49.99 / £39.99.
Meanwhile, you can tune into our Twitch channel every Wednesday afternoon (except during Comic Con next week!) at 4pm PT to see the game in action before it launches. Catch up on our past streams below.
Running on a high-spec setup.


Running on a minimum-spec setup.