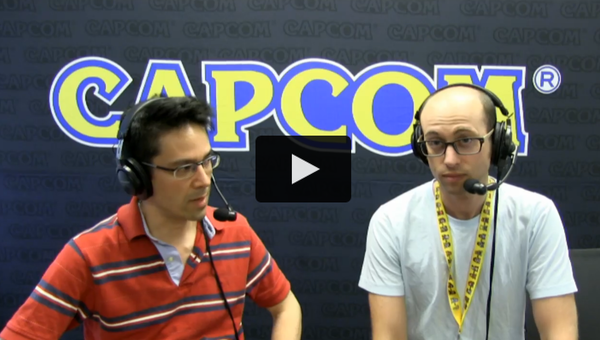 We are one week away from the release of Dead Rising 3 Apocalypse Edition on the PC!! It's been great fun streaming the game every week, and I've been grateful to have the technical expertise of our colleague William Yagi-Bacon (Wbacon on the Steam forums) at our disposal. He's done a great job helping keep the PC audience as informed as possible about how the game performs on a variety of hardware.
If you've missed the livestreams we've been doing each week, you can get caught up with the following list of archived video links. I've asterisked (*) the ones I feel are particularly informative with regards to PC performance.
Remember, if you're sold on the game already, you can get it for five bucks cheaper if you pre-order it .
– E3 2014 livestream – featuring UK community manager Neil Gorton!

– 7/2 – GeForce GTX Titan, deep look at graphical settings, FPS uncapped*
– 7/9 – Minimum specs, FPS capped at 30.*
– 7/16 – Goofin' off in sexy police uniform.
– 7/30 – Goofin' off in the Fallen Angel DLC
– 8/6 – Goofin' off in Chaos Rising DLC with Wbacon. GeForce GTX Titan, FPS uncapped (Note: Horrible audio echoing ends at about 27:55. Sorry about that.)
– 8/13 – Banana hammock hijinks. GeForce GTX 680, FPS uncapped.*
– 8/20 – Nvidia GTX 770, FPS uncapped.*
– 8/27 – Messing around with various combo weapons, space man fight.
– Hi-res, uncapped footage captured by Wbacon himself.*
And yes, we will be streaming the game once again next Wednesday! Tune in on our Twitch channel at 4pm PT.