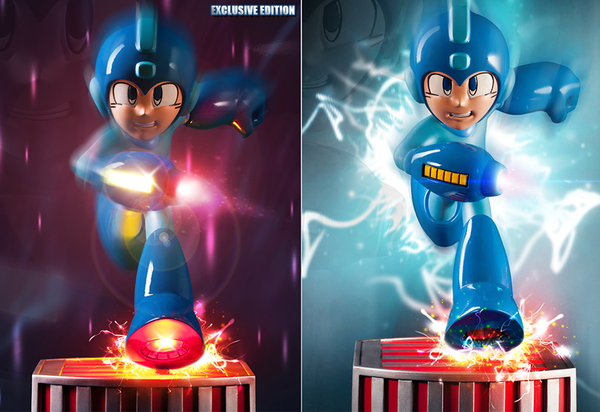 Top-quality collectible purveyors First 4 Figures have just started showing off the glorious "Running Mega Man" statue pictured above, which comes in highly rare " exclusive " and non-exclusive flavors . Both statues stand fifteen inches tall in high-quality polystone material, featuring a variety of painting and finishing techniques to really make the Blue Bomber look his best. The exclusive version features LED touches in several spots, bringing the statue to life even more.
Note that the conveyor belt base is inspired directly by the Metal Man stage from Mega Man 2. Neato!
If you are enticed, you'll be interested to know that they are raffling away one of the exclusives on their Facebook page . Simply share the raffle post and comment for a chance to win.