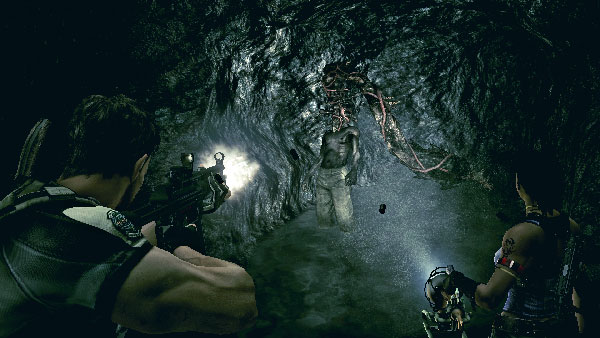 Update: A physical disc version of Resident Evil 5 is available today for purchase in North America for $19.99. Pick up a copy and return to Kijuju once again!
The time has come to take your BSAA uniform out of retirement. Resident Evil 5 – the story of agents Chris Redfield and Sheva Alomar's deadly African mission – is available on PlayStation 4 and Xbox One.
RE5, one of the greatest cooperative adventures ever, is the perfect choice for friends ready to blast some monsters online or via local split screen. The satisfying, third-person shooting mechanics that were introduced in Resident Evil 4 will be invaluable here as players battle hordes of Majinis. Do you prefer to dial in headshots or trip up foes with shots to the legs? You can do both with the two-player advantage.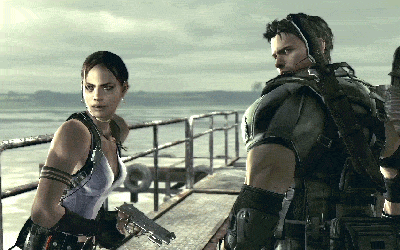 The action doesn't end after the dramatic finale, either, thanks to a load of included bonus content. The full suite of add-on content released for RE5 comes with this purchase. Jill Valentine joins Chris Redfield as they explore the creepy and atmospheric Spencer Estate in the "Lost in Nightmares" prologue chapter. Jill joins up with the BSAA's Josh Stone as they battle their way to safety in the parallel storyline of "Desperate Escape". The endless fun of Mercenaries Mode returns with The Mercenaries United, which combines all of the RE5 Mercenaries content. Tons of characters and alternate outfits/weapon loadouts are immediately at your disposal. Nothing is stopping you from ventilating Majinis with Barry Burton's magnum right out of the gate. No Mercy Mode also awaits console players for the first time – an exciting option which unleashes even huger numbers of enemies on players.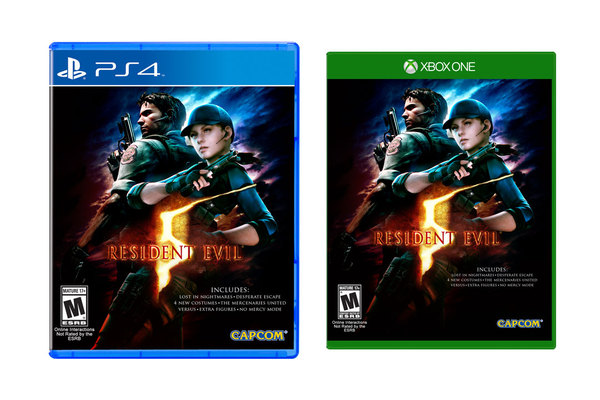 Resident Evil 5 and the dangers of Kijuju, Africa await you.