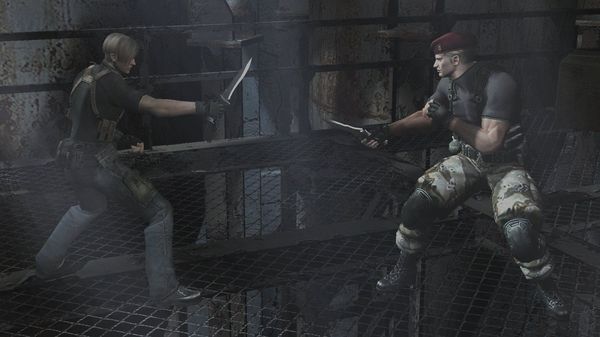 Update: The Xbox One Summer Spotlight savings don't apply for pre-orders/purchases of RE4 until the game launches on 8/30. We apologize for the confusion.
Leon's intense mission to save the President's daughter is coming to PlayStation 4 and Xbox One on August 30, and now is your chance to pre-order. PS4 owners in the U.S. can also receive some awesome digital incentives for pre-ordering this legendary RE entry.
Resident Evil 4 needs very little introduction, but the uninitiated should consider checking out this post to find out why it's one of the most revered games of all time. In short, RE4 set industry trends with its innovative third-person shooter mechanics and revolutionized the franchise's gameplay with more depth than ever before. Plus, you can suplex off the heads of enemy Ganados, which never gets old.
PlayStation 4 users in the U.S. will receive a set of awesome RE 20th Anniversary avatars for use with their profiles. All these avatars come from RE4, including the iconic Umbrella logo and the one-man army himself, Leon S. Kennedy. Few things score you immediate cool points like sporting the heroic image of Leon next to your PSN ID can.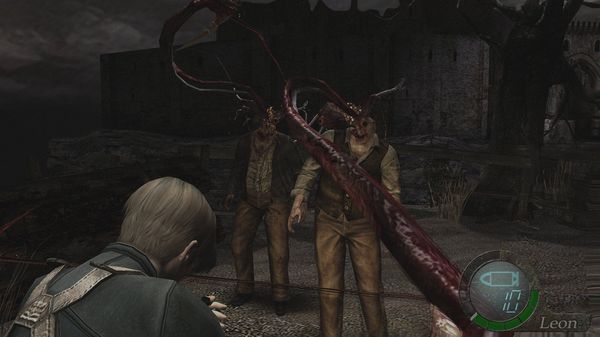 Xbox One owners who purchase the game between 8/30 and 9/5 can take advantage of Microsoft's Summer Spotlight deal which allows Xbox Live Rewards members to get a bonus 4,000 Rewards Credits ($4 USD, or equivalent) for purchasing $40 of featured Summer Spotlight content. Purchasing RE4 at launch counts towards this amount, so don't procrastinate when the game releases because the Summer Spotlight deal only runs until September 5.
Resident Evil 4 is coming to PlayStation 4 and Xbox One on August 30 for MSRP $19.99. Pre-order via the links below and prepare to take down Oswald Sattler's infected hordes!
Pre-order now on PlayStation 4 on the US PlayStation Store
Pre-order now on Xbox One