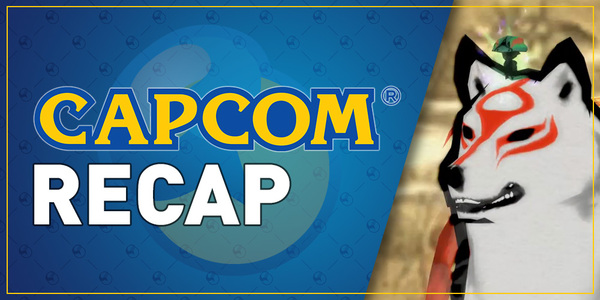 Okami brings additional beauty to your PS4, we learn all about Apollo Justice, and more!

Okami HD now up for pre-order, get 2 custom themes when you pre-order on PS4
The Making of Apollo Justice: Ace Attorney, Feat. Shu Takumi
Court Files: the characters of Apollo Justice: Ace Attorney, vol. 1
Capcom Cup 2017 last chance qualifier registration is live
Resident Evil Revelations 1 & 2 Nintendo Switch specific features revealed
——————————

[PAST]
Dragon's Dogma: Dark Arisen – Discovering the perils of Bitterblack Isle
Dead Rising 4 – Capcom Vancouver Wednesday live streams
[FUTURE]
All times listed are Pacific Time:
Tuesday , November 21st @ 3PM – Resident Evil Revelations
Wednesday , November 22nd @ 1PM – Capcom Vancouver
Remember to FOLLOW our Twitch channel to get email reminders whenever we go live.
——————————

Mini helmets, maximum value. Grab a set of mini helmet replicas from the Capcom Store for just $10!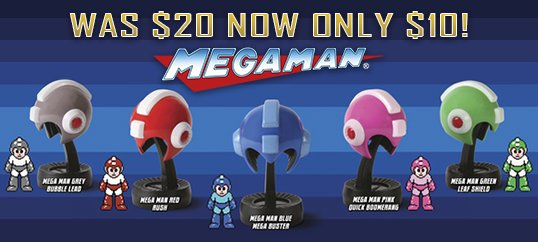 ——————————

Mega Man games have always been known for having excellent, memorable and inspiring soundtracks; so much so it's nearly impossible to talk about video game music without mentioning the series' rocking tunes. Over the years, we've seen countless covers of Dr. Wily's Castle theme from Mega Man 2, Spark Mandrill's stage from Mega Man X, and many more. Mega Man music has also been the source of inspiration for music groups, some dedicating their entire discographies to referencing our blue robo-friend!
If that sounds awesome to you and you live in or around the Winter Park, FL area, then I've come to highlight a concert you don't want to miss: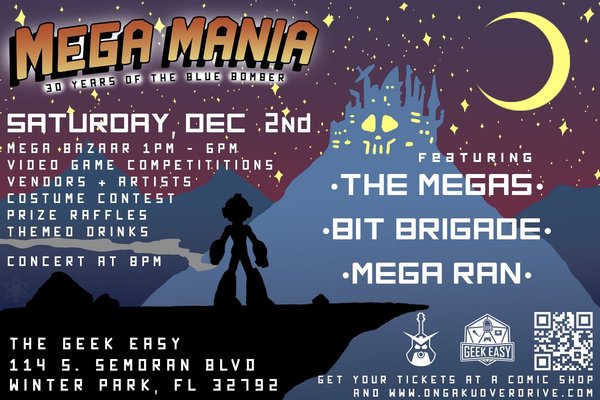 So join Ongaku Overdrive on Saturday, December 2nd in their celebration of 30 years of Mega Man with tons of activities and, of course, live music. Get your tickets here .
Patrick Kulikowski: I'm sure many of you, like me, have obsessively played an RPG for hours upon hours in a given day. But have you ever powered through an entire RPG series speedrun style in 35 hours? Enter Jenja23 , a Twitch speedrunner who defied all odds and ran through the entirety of the original Breath of Fire all the way through to Breath of Fire V: Dragon Quarter in 35 hours, 31 minutes, and 59 seconds, just this past Saturday, November 11th.
Yes, you read that correctly. You have to wonder if he had a Dream Ring equipped in his accessory slot, or something!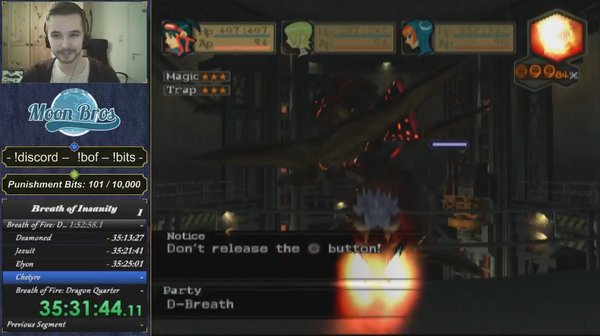 While combatting sleep during the marathon (Part 1 linked here ) was impressive enough, you also have to marvel at how he finished Dragon Quarter with a 99.84% D-Counter (note: hitting 100% in the game means instant Game Over!). What an awesome way to honor the game's 15th anniversary, which occurred just this past Tuesday, November 14 th!
And if that wasn't enough, Jenja23 will be marathoning all five games again against three teams of five runners in the second annual Breath of Fire relay. You can catch that starting Friday, November 24 th at 10:30am EST via RPG Limit Break and @BOWIEtheHERO , so be on the lookout for that!
——————————
STICKY NOTE: Did you make something cool? Send us a note or drop a comment below; we would love to feature your work here! Same goes for any awesome stuff you may see in the wild; we always welcome more fantastic fan work. =)
——————————
Next week is Thanksgiving! So since some of us will be taking some time off to carve up some turkeys and enjoy time with family, we'll skip the Recap on Nov 24th. But keep an eye on our Facebook and Twitter for any up to the minute updates. Happy Thanksgiving!
Yuri