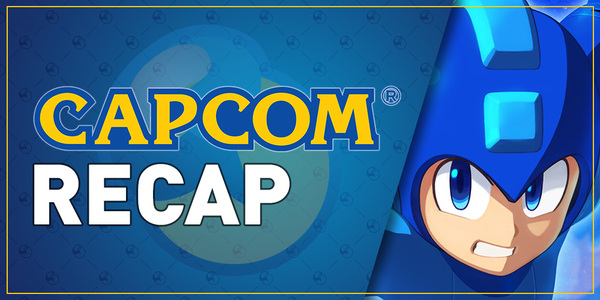 Mega Man 30th Anniversary kicks off with announcement of Mega Man 11, Mega Man Legacy Collection 1 & 2 coming to Nintendo Switch and much more!

Mega Man 11 is coming in Late 2018!
Mega Man 11 headlines Game Informer's January 2018 issue
Capcom at PlayStation Experience 2017
Street Fighter V: Arcade Edition – Arcade Mode details
Complete list of V-Trigger IIs in Street Fighter V: Arcade Edition
Dead Rising 4: Frank's Big Package unwraps on PlayStation 4
Use your celestial voting powers to make our Amaterasu a courier in Dota 2
Devil May Cry HD Collection coming to PC, PS4 and Xbox One on March 13, 2018
6 tips and tricks on the Monster Hunter: World Beta from director Yuya Tokuda
15 tips on playing the Monster Hunter: World PS Plus Beta
——————————

[PAST]
Mega Man 30 th Anniversary + Mega Man 11 Announcement
Street Fighter V: Arcade Edition – Arcade Mode showcase
Dead Rising 4: Capcom Heroes with Capcom Vancouver Designers
[FUTURE]
All times listed are Pacific Time:
Monday , December 11th @ 2PM – Monster Hunter: World Beta
Tuesday , December 12th @ 3PM – Resident Evil 7: Not a Hero
Wednesday , December 13th @ 1PM – Dead Rising 4: Capcom Heroes
Thursday , December 14th @ 3PM – Street Fighter V
Remember to FOLLOW our Twitch channel to get email reminders whenever we go live.
——————————

Celebrate the Mega Man11 announcement and Mega Man's 30 th Anniversary with a collection of mini helmet replicas inspired by fan favorite Robot Master weapons. Now only $10 + S&H!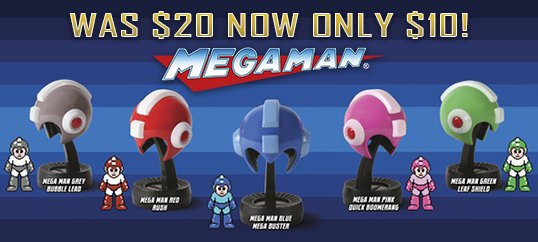 ——————————

Patrick Kulikowski: Monday's Mega Man 30th Anniversary Livestream was a huge day for Mega Man fans worldwide, and the passionate outpouring of art and support from the fans means the world to us.
As you ogle all the fantastic Mega Man 11 fan art, you really oughta check out this 8-bit, chiptune-ified version of the trailer music, remixed by Orie Falconer ! I'm amazed at the speed and finesse in recreating this exciting tune. All the classic tenets of 8-bit Mega Man music is here, from the bassy, galloping triangle backing to the "doots" of the tom fills and heroic-sounding main melody.
And if that wasn't enough, we've also got this ~A Hero's Return~ remix by Lil Boulder to whet your appetite! This remix melds the danceable, electronic vibes of the Mega Man 11 trailer music from earlier this week with chiptunes, so you get the best of both worlds.
If these two fans were Robot Masters, I'd call 'em…BRAVO, man!
—
Yuri Araujo: And to no one's surprise, Mega Man 11's new Robot Master and enemy designs quickly became an internet favorite. If you're following @MegaMan on Twitter you've probably seen a lot of the fan art that seemingly burst out of nowhere; if you aren't following that channel, now is the time to do it! Here's a selection of amazing fan works we've seen thus far: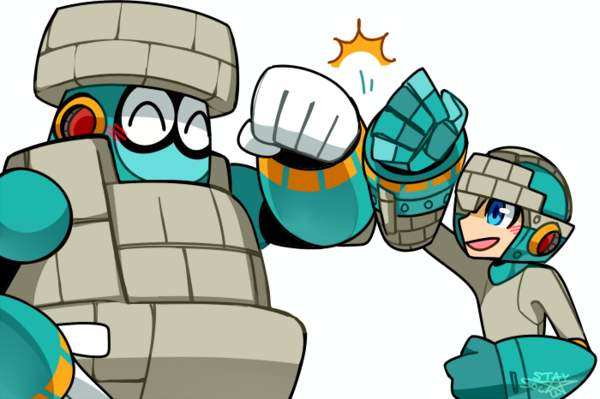 by @staySOCKY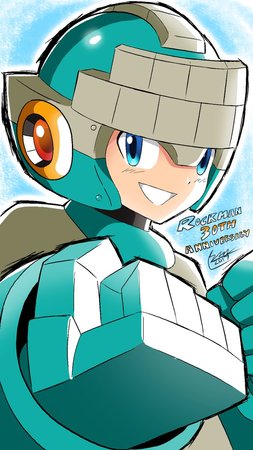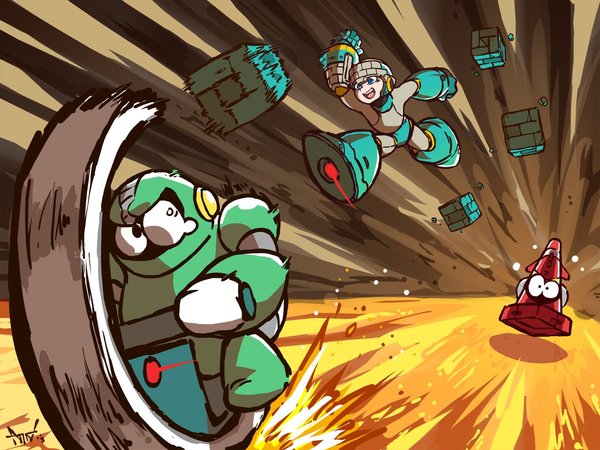 by @noahpatchi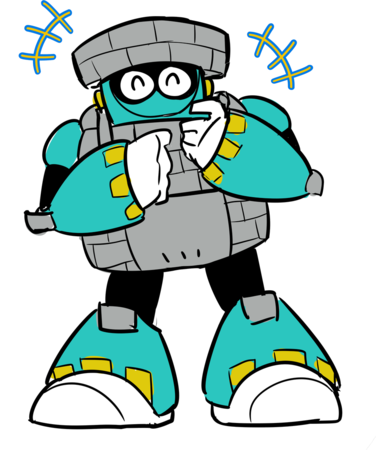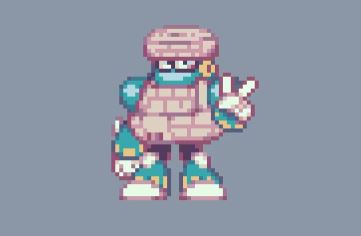 by @MrFariator
There's plenty more already on the @MegaMan Twitter and more fun stuff on the way!
——————————
STICKY NOTE: Did you make something cool? Send us a note or drop a comment below; we would love to feature your work here! Same goes for any awesome stuff you may see in the wild; we always welcome more fantastic fan work. =)
——————————
For those of you going to PSX 2017, please stop by our booth (#A210) and check out our latest games. And for those at home, I highly recommend checking out the Monster Hunter: World Beta. I'll be playing that for sure, so we might even run into each other online!
Yuri