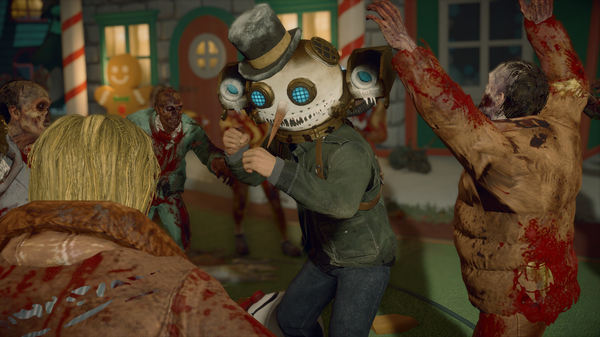 Music is a vital, but often under appreciated, part of the video game experience. We may remember the feeling of being Frank West and fighting off a horde of zombies in the Willamette Memorial Megaplex mall in Dead Rising 4 , but it's the music that helps breath life into the experience. Music helps immerse us in the fantastic worlds and scenarios of our games.
After a decade of work on the Dead Rising franchise, having started on Dead Rising 2 , soundtrack composer and producer Oleksa Lozowchuk decided to document the process of making the Dead Rising 4 soundtrack in a behind-the-scenes video which we're sharing below.
Since its release the Dead Rising 4 soundtrack has either won or been nominated for the following awards:
– WINNER: Global Music and Sound Award – Best Song / Score (Trailer)
– NOMINEE: Hollywood Music and Media Award – Best Original Song (Videogame)
– NOMINEE: G.A.N.G. Award – Best Original Vocal (POP) "Oh Willamette"
– 1st BALLOT NOMINEE: 2018 GRAMMY AWARDS – Best Sountrack Compilation for Visual Media
So sit down, pour yourself a holiday beverage and enjoy a look at how we crafted the soundtrack to our latest zombie outbreak.