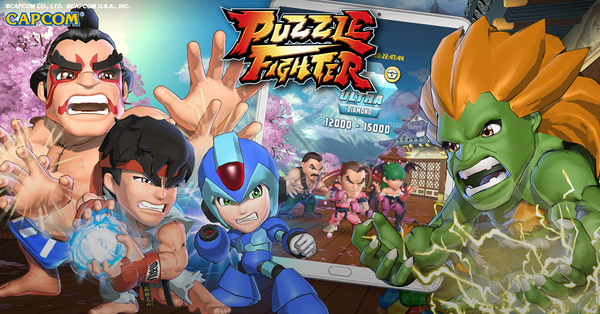 Next week we will be releasing Update 2.1.1 for Puzzle Fighter . This is a minor version update, which will help improve the experience for fans, and includes balance updates made via a server update.
If you haven't yet tried the mobile version of the arcade classic it's free to download on iOS and Android .
We appreciate all of the feedback that we've received from players thus far, and want more! Please continue to tell us what you think on our Facebook page , via Twitter , or on our forums!
Update 2.1.1
Quests

Lowered the conditions required to complete most Quests
Gameplay

Increased Timer Gems generated from Chains by 20%
Added Sap effect; Steals Super Charge from Opponent
Added Chain skill functionality; skills trigger on a minimum chain requirement and retrigger for every additional chain thereafter
Balance

M. Bison

Decreased Light Attack damage from 20 to 15
Decreased Medium Attack damage from 35 to 25
Decreased Heavy Attack damage from 50 to 40

Servbot

Fixed scaling issue that increased Servbot's Rare and Epic Skills damage output

Morrigan

Increased Health from 900 to 950
Updated Drop Pattern

Frank West
Nash

Decreased Health from 1100 to 1050
Updated Drop Pattern
Sonic Scythe trigger condition from a 4×2 to a 2×2
Sonic Scythe base damage from 165 to 60
Tragedy Assault trigger condition from a 3×3 to a 3×2
Tragedy Assault base damage from 122 to 30
Sonic Boom trigger condition from 3×2 to a 2x Chain
Sonic Boom damage from 75 to 40
Tragedy Infiltration Heal effect replaced with a Sap effect
Affinity Health effect replaced with Sap effect
Background Downloading

Updates will download in the background if players are on Wi-Fi
Bug Fixes

Fixed Store Offers not cycling properly