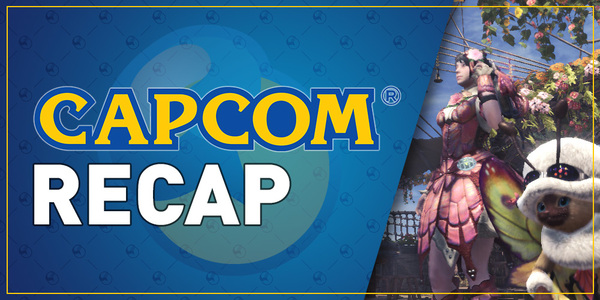 New content updates for Monster Hunter: World, Puzzle Fighter and Street Fighter. Okami HD coming to Nintendo Switch, and more!
UPDATE: Streaming schedule has been updated.

Puzzle Fighter gets great new features in latest update
Mega Man Legacy Collection 1+2 Robot Recap vol. 1
Captain Commando crossover costume for Nash coming to Street Fighter V: Arcade Edition
Okami HD coming to Nintendo Switch this summer
Devil May Cry HD Collection now available on PC, PS4 and Xbox One
Monster Hunter: World x Devil May Cry collaboration announced
Monster Hunter: World first free major title update introduces Deviljho, Spring Blossom Fest and more
——————————

[PAST]
Street Fighter V: Arcade Edition – James Chen (3/6), Viewer Challenges (3/13)
Puzzle Fighter – Update 2.3 Preview (3/7), PVP Events + Character Reveal (3/14)
Monster Hunter: World – Horizon Zero Dawn (3/8), Event Quests (3/15)
[FUTURE]
All times listed are Pacific Time:
Tuesday , March 20th @ 3PM – Street Fighter 30 th Anniversary Collection
Friday , March 23rd @ 2 PM – Monster Hunter: World
Wednesday , March 28th @ 1PM – Puzzle Fighter
Thursday , March 29th @ 3PM – Monster Hunter: World
Friday , March 30th @ 2 PM – Mega Man Legacy Collection
Remember to FOLLOW our Twitch channel to get email reminders whenever we go live.
——————————

While our first major title update is just around the corner, we're still committed to bringing fun you quests and challenges every week. Here's the latest selection of Event Quests: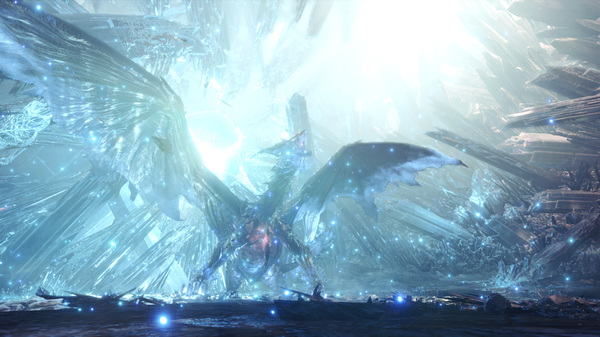 Keeper of the Otherworld – slay a Xeno'jiiva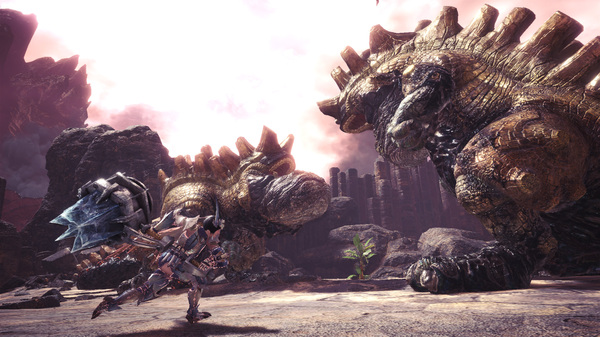 Rollin' With The Uragaan – hunt 2 Uragaan in the Elder's Recess for some extra servings of Armor Spheres.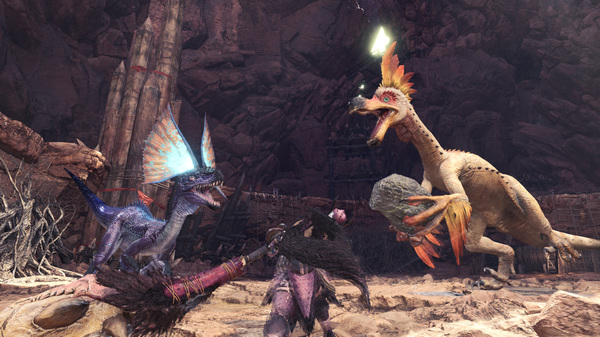 Ya-Ku With That? – hunt a Kulu-Ya-Ku and a Tzitzi-Ya-Ku in the Arena.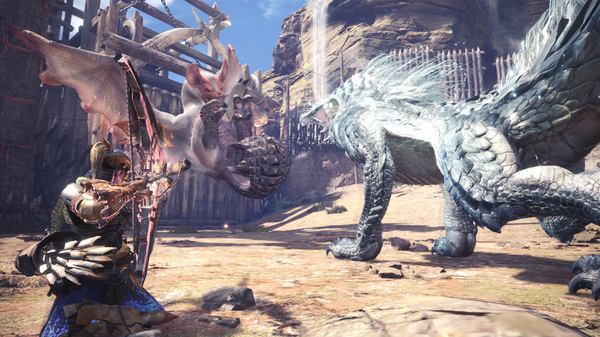 Challenge Quest 2: Beginner – hunt a Tobi-Kadachi and a Paolumu. This quest is available at the Arena Counter in the Gathering Hub and your fastest time will be uploaded to the global leaderboards.
Event Quests and Challenge Quests refresh every Thursday at 5pm PT / Friday at 12am GMT, so make sure to log into Monster Hunter: World every week and follow @MonsterHunter to stay up to date on the latest selection of quests.
——————————

Up here at Capcom Vancouver the Puzzle Fighter team has been hard at work on bringing new features and new characters to the game. This was a big week as we released our 2.3 update, which included a brand new game mode called PVP Events.
PVP Events are an always changing selection of events that will offer new play experiences for players, and the chance to win big rewards! The first new game mode introduced will be Classic Mode!
Based off the original arcade edition of Puzzle Fighter Classic Mode offers fans of the original game a dose of nostalgia. In this mode Health Bars and super abilities are replaced with a very simple goal – Overstack your opponent!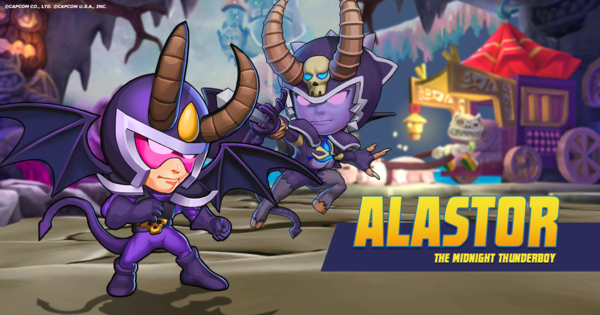 Also new to Puzzle Fighter is our latest character Alastor. Hailing from the Underworld of Movieland, Alastor will be a challenge for any fighter to face including his arch-rival Viewtiful Joe.
If you're not already playing the arcade classic, you can download it for free on iOS and Android now !
——————————

YouTuber / guitar shredder Husybythegeek takes a stab at doing a Rock cover of the beloved Rotten Vale battle theme from Monster Hunter: World and the results are… well, I can't stop listening to it. I'd say he totally nailed it. Check it out:
——————————
STICKY NOTE: Did you make something cool? Send us a note or drop a comment below; we would love to feature your work here! Same goes for any awesome stuff you may see in the wild; we always welcome more fantastic fan work. =)
——————————
Signing off,
-Yuri