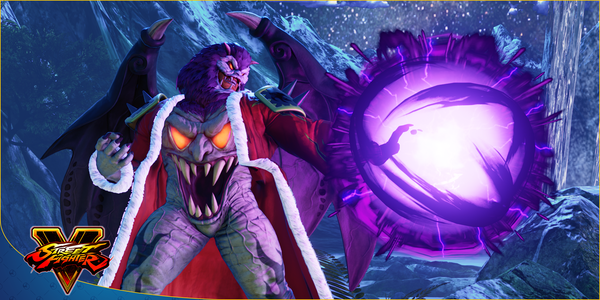 So far, we've only seen heroes and "good guys" as inspiration for Crossover Costumes, but that time is over! Evil will show its face(s) when the Astaroth Crossover Costume for M. Bison begins on May 10!
HOW DOES EXTRA BATTLE MODE WORK?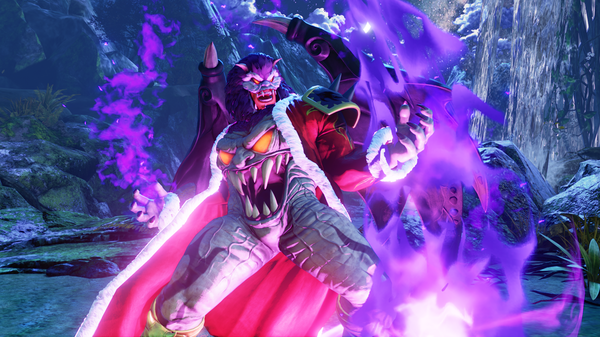 Every month, there will be at least one unique costume like a Crossover Costume up for grabs, which can only be obtained by playing Extra Battle Mode with Fight Money. Here's the flow of how to go about getting these costumes:
Each costume requires you to complete four challenges that take place over the span of a month – one challenge per week.
Each time you attempt one of these challenges, you will need to spend 2,500 Fight Money. So if you successfully complete each of the weekly challenges in one go, you can get that Extra Battle Costume for 10,000 FM!
Once you complete all four challenges, the costume for that month is yours!
These challenges are time exclusive, so make sure to log in each week to complete them, especially if you have your eyes on that month's unique costume.
Appearing in Ghosts 'n Goblins (1985) and its sequels, Astaroth is the main antagonist to the chivalrous knight, Arthur. He is a demon lord and the ruler of the Demon Realm Village, which is a world inhabited by evil creatures. Astaroth has two faces, the primary one on his head and a secondary one on his abdomen. He can breathe fire through both of his faces to scorch enemies to a crisp. He's also a master illusionist and can create mirages such as creating clones of himself. With clones and evil in mind, M. Bison is undoubtedly the best character to don the Astaroth Crossover Costume!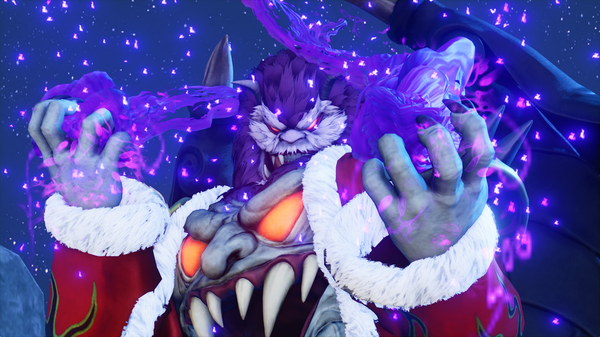 Astaroth




Name

Date

(Starts 9pm-Ends 8pm PT)

Cost

Reward

Challenge 1

5/10-5/17

2,500 FM

Challenge 2

5/17-5/24

2,500 FM

Challenge 3

5/24-5/31

2,500 FM

Challenge 4

5/31-6/07

2,500 FM
You only need to complete each challenge once to obtain the respective icon. Successful completions afterwards will reward you with a set amount of EXP.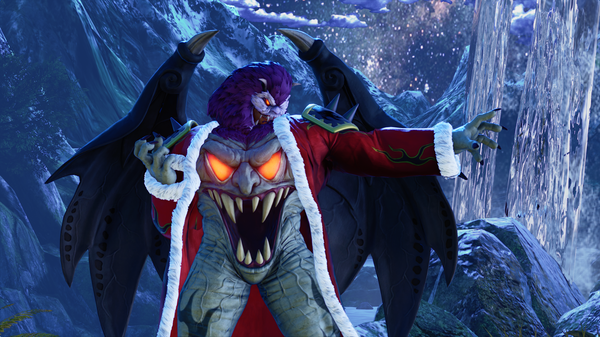 During this time, a number of Shadaloo Soldiers will appear that offer Fight Money and EXP upon defeat. You can only attempt each of these soldiers three times, so make sure to give each fight your all!
Shadaloo Soldiers

Name

Date

(Starts 9pm-Ends 8pm PT)

Cost

Reward

Max No. of Plays

Rapidly Advancing Shadaloo Grunt

5/10-5/13

500 FM

10,000 EXP

3

Upper Class Shadaloo Soldier

5/24-5/27

1000 FM

5,000 FM

3

Experienced Shadaloo Soldier

5/31-6/03

1000 FM

20,000 EXP

3
*All dates and times for the Extra Battle Challenges may change unexpectedly.
We'll be revealing the next Crossover Costume in due time, but until then, make sure to collect all four pieces to get this evil costume that's tailor made for M. Bison!
PREVIOUS CROSSOVER COSTUMES
Viewtiful Joe for Rashid
June Lin Milliam for Chun-Li
Kirin Armor for Ibuki
Zinogre Armor for R. Mika
Rathalos Armor for Ken
Captain Commando for Nash
Nameless Super Soldier for Guile
Follow our Twitter and like us on Facebook to stay up to date on the latest news!