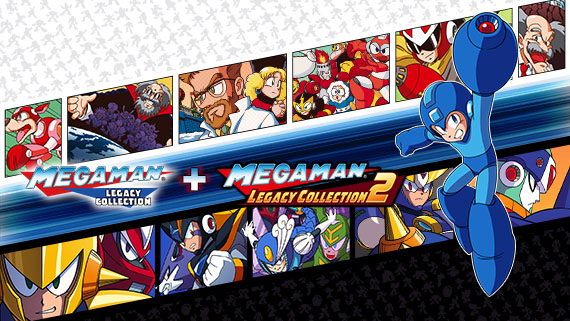 In the year 20XX, a super robot named Mega Man was created. This classic line is carried in the hearts of Mega Man fans everywhere, and now both fans and newcomers alike can enjoy ten classic adventures anywhere, anytime, across two collections with Mega Man Legacy Collection and Mega Man Legacy Collection 2, available now for Nintendo Switch!
Mega Man Legacy Collection brings together Mega Man's original six boss-busting adventures, packing the series beloved platforming gameplay into a neat new package that contains plenty of bonus content. A massive gallery of production art, concept art, box scans, manuals, and way more await you! Listen to your favorite 8-bit tunes with an included music player, and take on the thrilling challenge mode to put your skills to the test in special trials. If you have a Mega Man amiibo, you can unlock additional fan-made challenges (from this contest ), previously exclusive to the Nintendo 3DS version of the game and now making their console debut on Nintendo Switch! Plus, you can quickly recover from past mistakes thanks to the new "rewind" feature – just by holding a button, you can roll back gameplay, allowing you to pick up where you left off.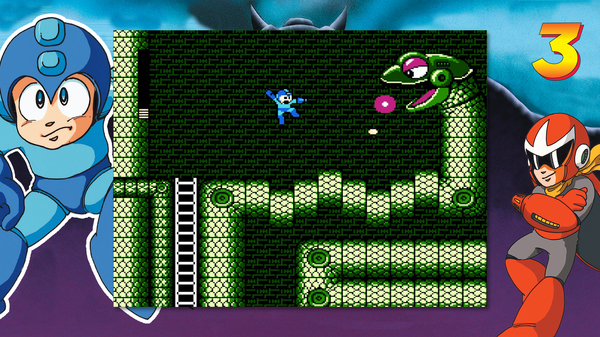 With Mega Man Legacy Collection 2, see how the series evolved through the 16-bit and 32-bit eras with Mega Man 7 and Mega Man 8. Each game brought vibrant graphics an expanded storyline and, in Mega Man 8, introduced fully voiced and animated cutscenes to the classic series for the first time. Mega Man 9 and 10 brought things back to basics just as the retro revolution was kicking off, bringing the series back to its roots with NES-style visuals and gameplay. Mega Man 9 re-introduced Mega Man's sometimes friendly rival, Proto Man, as a playable character, while Mega Man 10 adds the ability to play as Bass, Mega Man's nemesis, to the mix. The Nintendo Switch version also makes this the first time 9 and 10 can be played on-the-go! Just like the first collection, Mega Man Legacy Collection 2 comes packed with a massive art gallery, a music player, and a challenge mode filled with unique trials. Using a Mega Man amiibo will unlock exclusive challenges for the Nintendo Switch as well!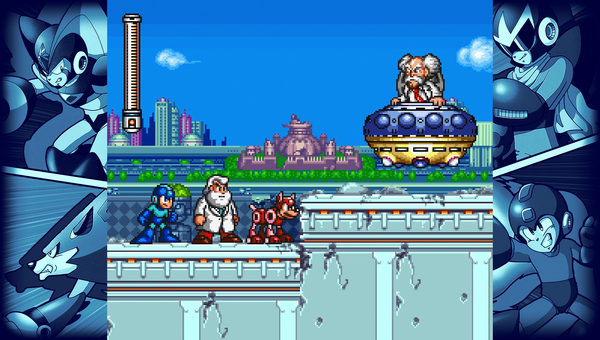 You can grab both collections for yourself digitally via the Nintendo Switch eShop with Mega Man Legacy Collection for $14.99 and Mega Man Legacy Collection 2 for $19.99, or pick both up at retail ( MMLC on a cartridge and MMLC2 as a digital download) with an exclusive Mega Man 30 th Anniversary cleaning cloth (while supplies last) for $39.99. With all ten classic titles coming to Nintendo Switch, it's a great time to catch up or relive your favorite mega moments ahead of Mega Man 11, coming late 2018 to Nintendo Switch, PS4, Xbox One, and PC.