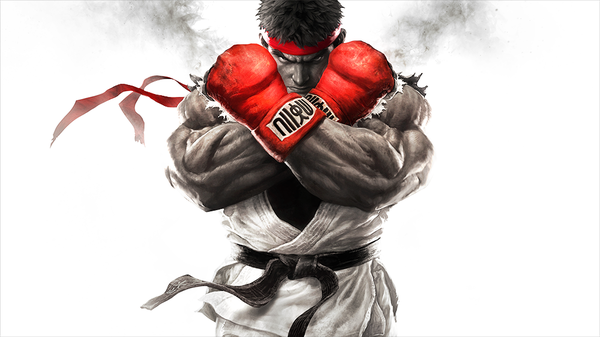 It's one of the biggest weekends for fighting games around the world! EVO 2018 is back from August 3-5 in Las Vegas, Nevada. We're celebrating by hosting a FREE TRIAL on Steam for Street Fighter V and by having a dozen different sales for Street Fighter V !
SALES
Item

Dates

Original Price

Discount

Sale Price

Street Fighter V

8/2-8/5

$19.99

50%

$9.99

Street Fighter V: Arcade Edition

8/2-8/5

$39.99

40%

$27.99

Street Fighter V: Arcade Edition (Deluxe)

8/2-8/5

$69.99

40%

$41.99

Season 1 Character Pass

8/2-8/5

$9.99

50%

$4.99

Season 2 Character Pass

8/2-8/5

$19.99

(PS4) 50%

(Steam) 33%

(PS4) $9.99

(Steam) $13.39

Original Characters Battle Costumes 1 Pack

8/2-8/5

$29.99

70%

$8.99

2016 Summer Costume Bundle

8/2-8/5

$11.99

50%

$5.99

2016 Halloween Costume Bundle

8/2-8/5

$9.99

50%

$4.99

2016 Holiday Costume Bundle

8/2-8/5

$9.99

50%

$4.99

2016 Seasonal Costume Bundle

8/2-8/5

$21.99

50%

$10.99

CPT 2016 Pass (No sale on Steam, PSN only)

8/2-8/5

$24.99

50%

$12.49

CPT 2017 Pass

8/2-8/5

$24.99

50%

$12.49
In addition, Street Fighter 30 th Anniversary Collection is 25% off MSRP on PlayStation 4, Xbox One, Nintendo Switch, and Steam!
*Please note these sales are for the Americas only. Sales in Europe will be slightly different, so make sure to check your respective region.
SFV FREE TRIAL ON STEAM: AUGUST 2-6
Ready your spirit, for Street Fighter V will be free to play on Steam from August 2-6! Now is the time to become a World Warrior and witness the latest era of the legendary fighting game series. The free trial will begin on August 2 at 10am PT and go until August 6 at 10am PT. You must have internet connection to download the game, including the patches to implement the modes introduced with Street Fighter V.
If you're new to Street Fighter V, here are the modes you can play during the trial period:
ARCADE
As the mode Street Fighter V: Arcade Edition is named after, Arcade Mode expands on the classic fighting game staple to provide an experience unlike any other. You'll choose between six different paths, each representing a main title in the Street Fighter franchise: Street Fighter, Street Fighter II, Street Fighter Alpha, Street Fighter III, Street Fighter IV, and Street Fighter V. Each path contains characters faithful to the respective title or in some cases representative of other characters – for example, Zeku represents Geki in the first Street Fighter. The barrel-breaking Bonus Stage also returns in their respective paths to give you a chance to get a higher score.
STORY
Find out what each of your favorite characters and newcomers are up to during the events of Street Fighter V. Complete each character's story to unlock the ability to purchase their story costume!
VERSUS
Play against a friend locally or against the computer. You can change the number of rounds and even the difficulty of the computer.
CHALLENGES
Learn more about each character, including combos and demonstrations on how to best utilize their unique move sets. Participate in Survival mode where you'll face a set number of computer opponents depending on the difficulty you choose.
TRAINING
In this highly-customizable training mode, practice against a dummy with various parameters set to your liking. You can record the dummy's actions, view attack and frame data, and turn on fight requests while practicing.
CFN
Fight against players all around the world! Casual matches won't affect your overall ranking, while ranked matches will. You can also join a lobby to play against friends, find like-minded opponents, or to just spectate online matches.
If you're not at EVO 2018 – or even if you are – and have yet to play Street Fighter V, this weekend is for you! Watch the highest level of play at EVO on Capcom Fighters all weekend for some inspiration!