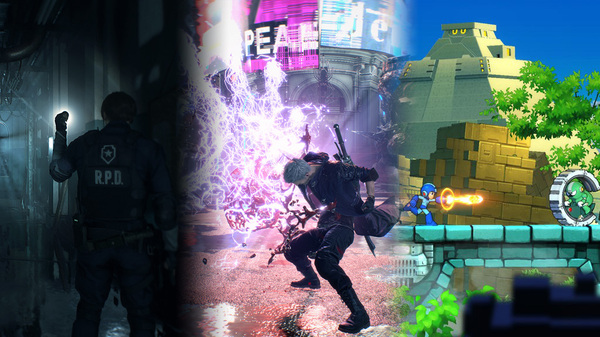 In just a few days, tens of thousands of people will gather at the Washington State Convention Center in Seattle, Washington to celebrate all things gaming at PAX West! Capcom is bringing all of our latest and greatest games at Booth #2109, but we have lots of activities that go beyond games this year! Read on for info on our SSStylish Devil May Cry 5 party, an exclusive Mega Man 11 Pinny Arcade pin, a chance to learn from a Street Fighter V: Arcade Edition pro, and a recreation of the Raccoon City Police Department complete with demos for Resident Evil 2 .
DEMOS
DEVIL MAY CRY 5 (Available March 8th for PS4, XB1, PC)
The stylish gameplay of Devil May Cry returns in this brand new demo for Devil May Cry 5, publically playable for the first time in North America! Rev up Nero's familiar sword, the Red Queen, blast your enemies from afar with his firearm, the Blue Rose, and take his new "Devil Breaker" arms for a spin – or a kick flip – in this slice of the full game. Just like with a pepperoni pizza, once you've had a slice you're gonna want more, so be sure to check out the details on the Devil May Cry 5 panel and PAX party in the "events" section below!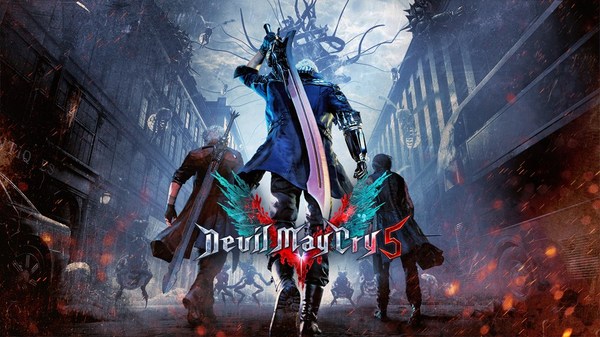 RESIDENT EVIL 2 (Available January 25th, 2018 for PS4, XB1, PC)
Explore the Raccoon City Police Department both on and off the screen with a demo for Resident Evil 2 that takes place in a re-creation of the R.P.D. station on the show floor! Experience the amazing remake of this survival horror classic and explore the cramped and musty halls of the police station in this tense demo. This one is sure to be popular, so be sure to come to the booth early! Players who survive the Resident Evil 2 demo will receive an R.P.D. t-shirt with a zombie surprise printed on the inside (while supplies last).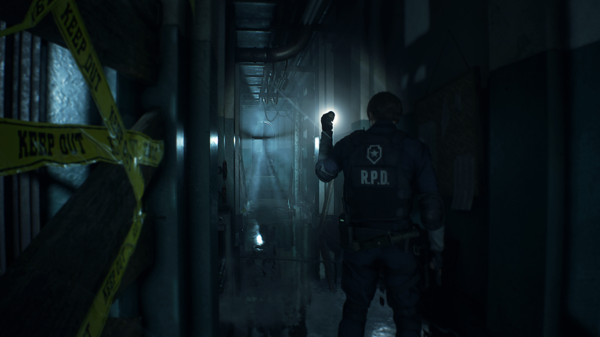 MEGA MAN 11 (Available October 2nd, 2018 for PS4, XB1, Nintendo Switch, and PC)
The Blue Bomber has returned! Get your gloves on this demo of the latest adventure featuring Mega Man, complete with four stages – Block Man, Fuse Man, Blast Man, and Impact Man – and two Robot Master weapons – Block Dropper and Pile Driver – for PAX West. Jump and shoot your way through colorful levels on your way to defeat boss robots such as Block Man, and use the new Double Gear System to slow down time or power up your shots. Everyone who completes the demo will receive a special Pinny Arcade Mega Man 11 pin while supplies last, so don't miss out!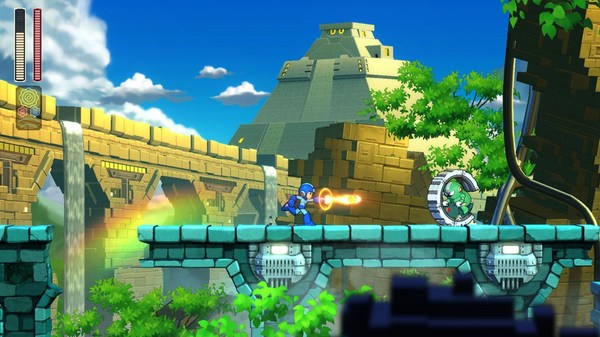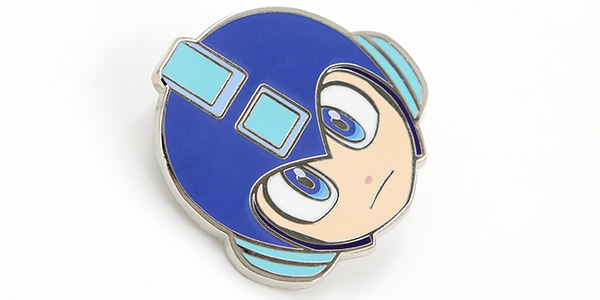 STREET FIGHTER V: ARCADE EDITION (Available now for PS4 and PC)
Check out the latest in the legendary fighting game series and go shoulder-to-shoulder against other World Warriors at PAX West. Alongside the latest costumes, check out the two latest characters: the mysterious newcomer G and the King himself, Sagat.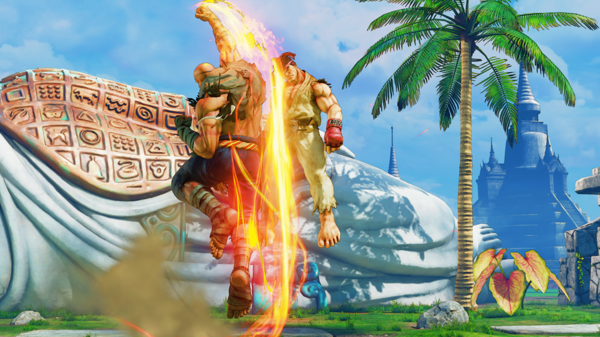 EVENTS
The SSStylish Gameplay of Devil May Cry 5
Panel, Fri 08/31 1:30 PM – 2:30 PM
Legendary Devil May Cry director Hideaki Itsuno and producers Michiteru Okabe and Matthew Walker take a special flight all the way from Osaka, Japan to come show you all-new gameplay from Devil May Cry 5, and walk you through what makes it Smokin' Sick Stylish! If you wanna know all about Nero's new robotic "Devil Breaker" arms or are curious about our special surprises, this is a panel you won't want to miss!
Devil May Cry 5 SSStylish Pizza Party
Friday, 08/31, 8PM – 12 AM at SPiN Seattle (1511 6 th Ave)
We have a lil' party for our fans (Ages 21+)… but not just any party… it's the Devil May Cry 5 SSStylish Pizza Party! Featuring Dante's favorite pizza: Pepperoni. But we're kicking it up a stylish rank or two, and bringing you fancy flatbread pepperoni slices.
The party will run from 8pm until 12am (Pacific) at SPiN Seattle (1511 6 th Ave. Seattle, WA 98101), a very short walk from the convention center, and you don't even need a PAX badge to get in! We're working closely with Sonic Boombox to make it the most kickass DMC party ever. We're even enlisting the help of DMC fan and cosplay extraordinaire VampyBitMe to host the party (btw, keep an eye out on her Twitch channel as she gears up for the occasion)! Speaking of cosplay, we'd love to see more awesome DMC cosplay, so if you've got some of your own, please do come in as your favorite DMC character.
Of course, our special guests from the dev team in Japan, director Hideaki Itsuno and producers Michiteru Okabe and Matt Walker will be at the party for autograph sessions (+ free posters) and photos with insane poses, so make sure you don't miss it.
Play With a Pro in Street Fighter V: Arcade Edition
Improve your game and bring it on with Echo Fox Justin Wong ! In addition to being able to play against other show attendees, checking out the latest costumes, and witnessing the strength of the recently released G and Sagat, you now have the chance to get coached by the legend himself, Justin Wong. If you need help improving your gameplay, stop by the booth at the following times:
Friday, 08/31: 1 – 3 PM
Saturday, 09/01: 11 AM – 1 PM
Sunday 09/02: 1 PM – 3 PM
If you're at PAX West this year, be sure to stop by the Capcom booth, #2109!