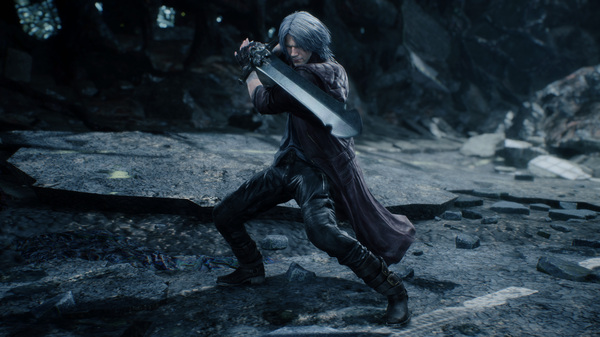 Hello everyone, today we have an important update on Dante's theme song "Subhuman." Read on below:
Earlier this year, we debuted Dante's new battle theme from Devil May Cry 5, "Subhuman", performed by Cody Matthew Johnson feat. Suicide Silence. Shortly after the song's reveal, we were made aware of unfortunate news and allegations about the track's main vocalist Eddie Hermida. While the song was written and recorded in-game well before such allegations, we'd still like to ensure, to the best of our abilities, that your experience with the game ultimately goes unmarred. As such, our development team, producers, recording and mixing teams have worked hard to find and implement a new vocal track by Michael Barr.
It is worth noting that the hard work of the Suicide Silence band members, as well as song writers Cody Matthew Johnson & Mark Heylmun, remained intact, as they were not involved with the incidents. As you hear the new track in new promotional materials and in-game, please expect the instrumental parts to sound the same as before. In-game credits have also been updated to properly reflect the new recording.
We hope you continue to look forward to Devil May Cry 5 when it launches on March 8, 2019 on Xbox One, PlayStation 4 and PC.
EDIT: we crossed our wires and mixed up important names; these have been updated now. Apologies for the confusion.