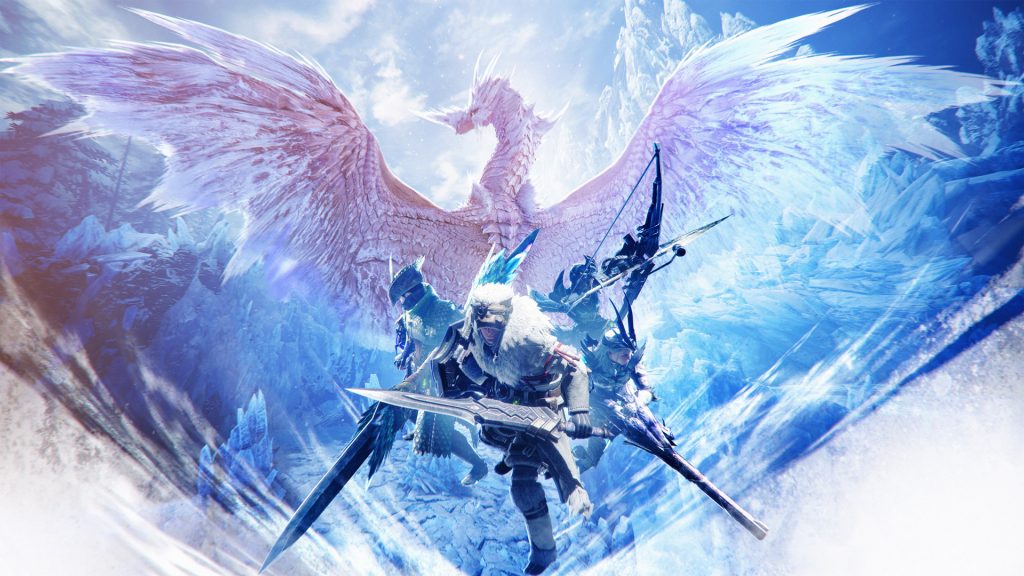 Hunters worldwide, rejoice! Iceborne is now available on all supported platforms: PlayStation 4, Xbox One, and as of today, Steam!
In case you haven't heard yet… Iceborne expands upon the already huge world built by Monster Hunter: World, adding a plethora of new gameplay elements for you to discover, explore, collect, and master.
Discover dozens of deadly monsters including all-new creatures, returning fan favorites, peculiar subspecies and battle-hardened variants.
Explore the treacherous Hoarfrost Reach, a huge frigid map filled with danger… including the cold itself—pack some Hot Drinks!
Craft and collect a variety of high quality weapons and armor, mixing and matching their unique abilities to become the ultimate hunter.
Master new weapon techniques along with the game-changing Clutch Claw.
With that quick summary out of the way, here are some quick bits specifically pertaining to the Steam version:
Version 10.12.00
Whether you've upgraded to Iceborne or are playing the World base game, look out for a big game update on your Steam library. As usual, this is a mandatory one for online play, so make sure to download and install it. Here's a link to the full patch notes.
It's worth noting that for Iceborne players, this will include adjustments made to the Guiding Lands based on console versions 11.01 and 12.01.
Steam version specific features
With the wide variety and range of PCs out there, we took extra care to optimize Iceborne as best we could. Some noteworthy key features include:
High Resolution Texture pack (optional download)
Additional graphical options
Uncapped framerate
DirectX 12 support
Improved Mouse & Keyboard support
Ultrawide (21:9) display support
FidelityFX CAS and upscaling
And for a full list of Steam specific additions and changes, please see this section of the patch notes.
Also, please make sure to carefully read the PC system requirements and cross-reference them with your own system specs.
---
As a closing remark on the PC / Steam version, we've been listening very closely to your feedback, specifically pertaining to the release timing of Title Updates and events. More details on the upcoming post-launch content and a revised Title Update Roadmap will be shared on January 18th (US time), so keep your eyes on the Monster Hunter Twitter and Facebook for the latest news on that. is now live! Check it out below: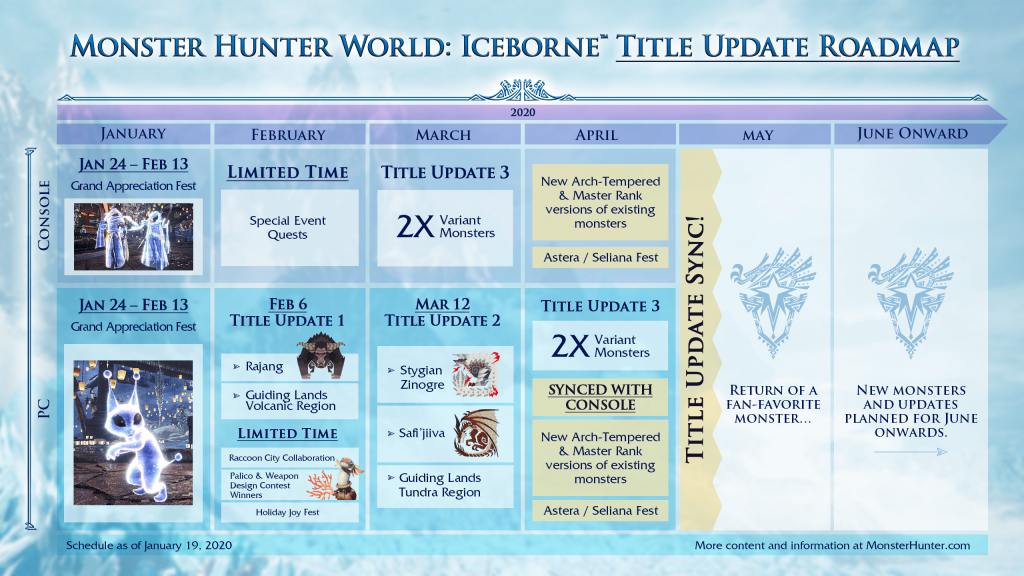 Happy hunting! For existing owners, Monster Hunter World: Iceborne expansion is available now on PlayStation 4, Xbox One, and PC / Steam. For newcomers, the Monster Hunter World: Iceborne Master Edition containing both the main game and the Iceborne expansion is available now as well.