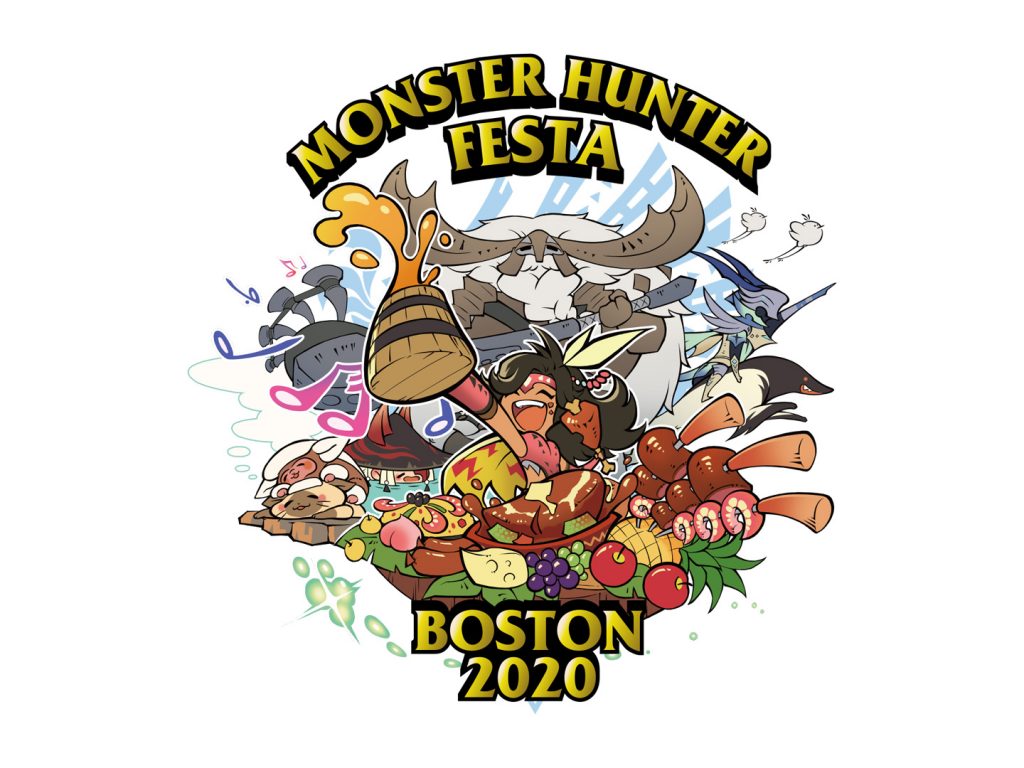 Brave Hunters in the frigid land of Boston, Massachusetts, come celebrate all things Iceborne and compete in the Monster Hunter World: Iceborne USA Championship!
This year, our location will be the Royale, with the event being held on February 29. Keep on reading for the full list of activities, schedule and more info:
NOTE: must be 21 years or older to attend this event.
Monster Hunter Festa: Boston 2020
Join us for a celebration of Monster Hunter World: Iceborne and its amazing community (that's you!) with a variety of activities, giveaways, themed food and special guest appearances from Monster Hunter producer Ryozo Tsujimoto and director Kaname Fujioka!
Doors will open at 8:00pm EST. Make sure to show up early to check-in and make the most of your time. You can pre-register here to guarantee your spot, Pre-registration is now closed, but we'll also be welcoming walk-ins.
Monster Hunter World: Iceborne USA Championship
Time to find out who are the fastest Hunters in the US! Want to show us your chops (pun intended)? Sign up here and Sign ups are all full! If you've signed up, make sure to get to practicing right away!
The Qualifier quest is "Arena Master Quest 01" (Hunt a Banbaro) and takes place in the Arena, providing you with different gear loadouts: Long Sword, Hammer, Gunlance, Switch Axe, or Bow.
The Finals quest is "Aiming for the Light" (Hunt a Namielle) is an Arena Quest, but with the choice of Dual Blades, Lance, Charge Blade, Insect Glaive, or Heavy Bowgun! Only the Top 4 qualifying times from the Qualifier round will have a chance at this one, so make sure you practice both quests!
We'll be live streaming the Finals round with Namielle over at Twitch.tv/MonsterHunter, as well as our various other Monster Hunter social channels. See below for more details on the event location, timing and schedule.
Venue Location
Royale Boston
279 Tremont St
Boston, MA 02116
Date
February 29th, 2020
Master Schedule
(subject to change, all times are Eastern Standard Time)
4:00pm – Iceborne USA Championship Check-In
5:00pm to 7:00pm – Iceborne USA Championship Qualifier Round
8:00pm – Doors open to Monster Hunter Festa: Boston 2020
8:30pm – Iceborne USA Championship Finals
9:30pm – Developer Presentation and Autograph Session
11:00pm – Monster Hunter Festa: Boston 2020 concludes and the venue opens to General Public
Registration, Rules and more
For more info, rules and registration links, please head over to the official event web page: MonsterHunterFesta.com
See you there!