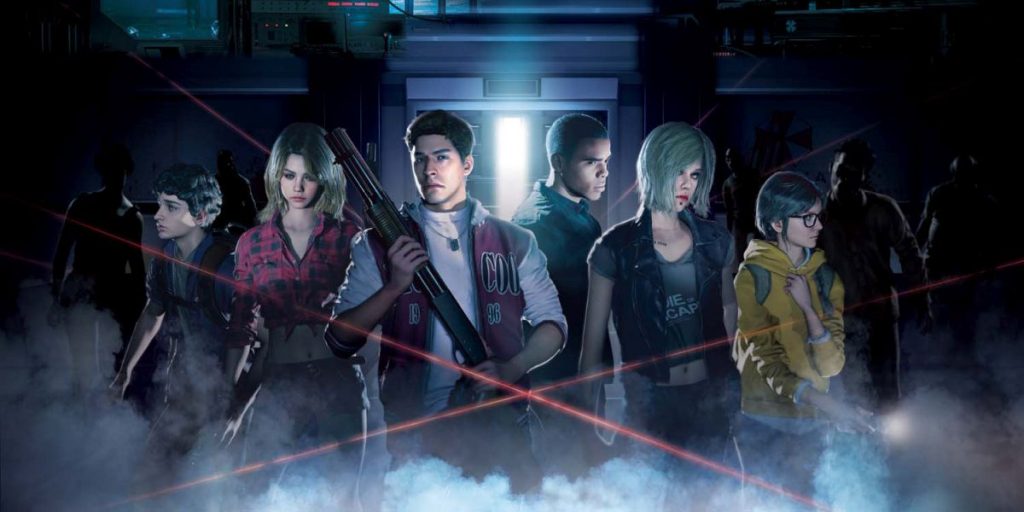 An additional title update for Resident Evil Resistance is available now, bringing new updates to the asymmetrical co-op survival horror game set in the Resident Evil universe! Since the game launched earlier this year, there's been lots of free content added. You can now play as Jill Valentine, take direct control of the relentless pursuer Nemesis, explore multiple additional maps, and further customize both the Survivors as well as the Masterminds' zombies and other creatures with costumes and gestures. Catch up on all the available content plus details on the latest update below!
Additional Friends and Foes
Jill Valentine was able to escape the remains of Raccoon City, but can she escape a series of twisted experiments? Jill joined the ranks of the Survivors shortly after the game launched earlier this year, bringing her training and skills as part of Raccoon City's Special Tactics and Rescue Service (S.T.A.R.S.) with her. With access to an arsenal of powerful weapons and the ability to quickly dodge enemy attacks, Jill joins the ranks of the Survivors as they attempt to escape sadistic experiments run by the Masterminds.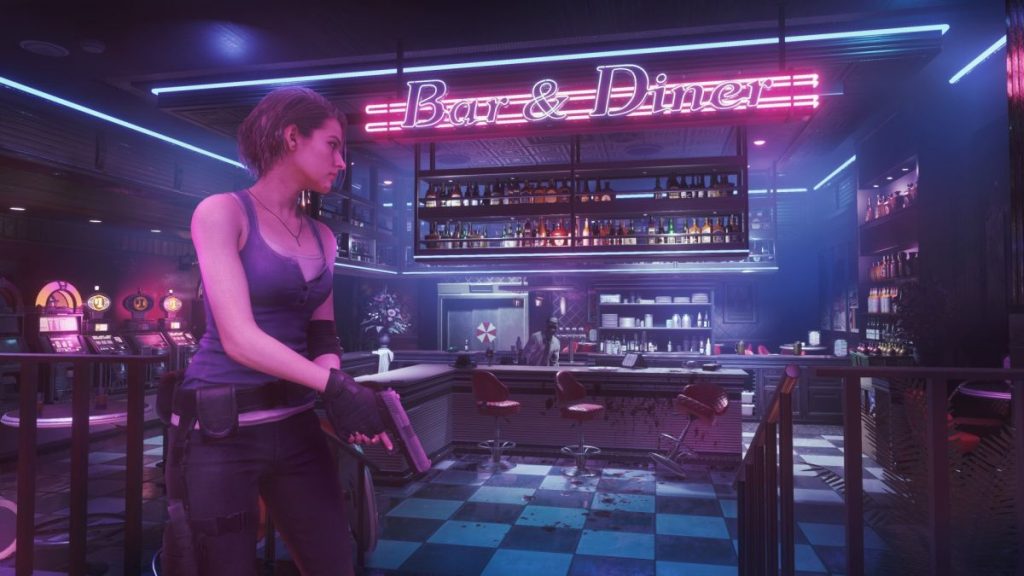 The selection of Masterminds expanded as well, adding a familiar face to the roster: Resident Evil 3's own Nicholai. A master of weaponry in his own right, Nicholai brings powerful firearms to bear against the Survivors, matched only by his ability to take control of the ultimate bioweapon: Nemesis. Marking the first time Nemesis has been playable in a Resident Evil game, you'll be able to crush the Survivors with powerful blows and unleash a rocket launcher to ensure they stay down for the count.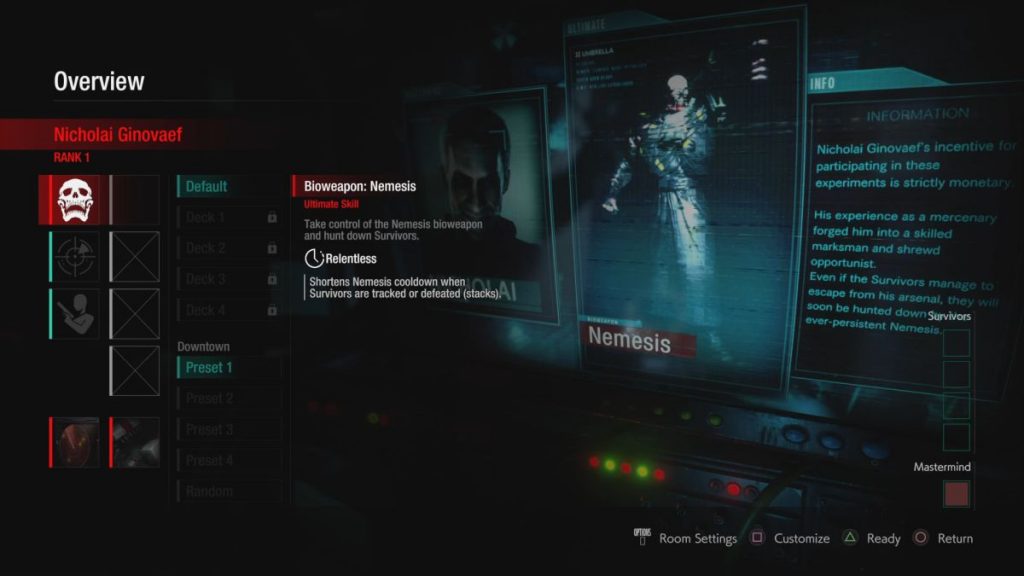 City Tour
Take a tour of the many different maps that are available! The Downtown, Abandoned Park, Casino, and Research Facility maps that were all available at launch still offer plenty of tricks, traps, and surprises in the hands of the right Mastermind, while three other maps have been added since to keep the Survivors on their toes.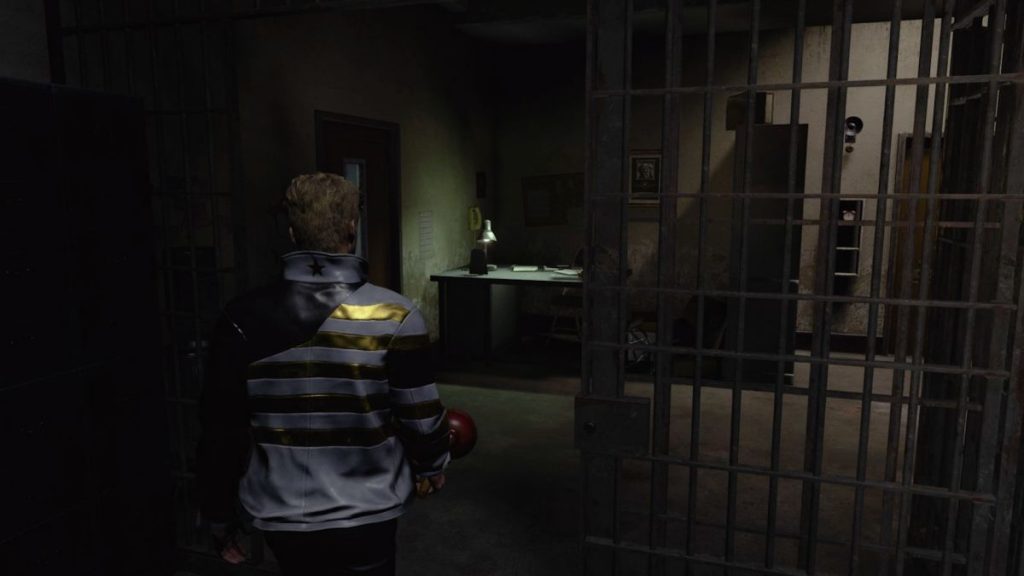 The Prison map drops Survivors into the creepy corridors of an old penitentiary, providing a mix of cramped corridors and open prison cells. It's perfect for a clever Mastermind to drop a few zombies in behind bars or around corners to keep the Survivors' heart rates up… and their chances of survival down.
Meanwhile, two maps received remixed versions, keeping some familiar sights while changing the layout to raise the stakes for both Survivors and Masterminds alike. Re-visit the streets and buildings of Raccoon City with the Uptown map, and enjoy a spook-tacular time at the Bemusement Park. No ticket required, but you may have a hard time getting out once you've arrived at this perilous park.
Master of Customizing
Variety is the spice of life, as they say, and Survivors have quite an array of skills to choose from alongside customization options that allow them to personalize their abilities even further, with even more options added via updates since the game's launch. Plus, additional gear has been added, giving the Survivors extra perks to help them overcome each nightmarish trial. Not to be outdone, Masterminds have also received new cards to play, allowing them to place their own modified traps and creatures to thwart the Survivors' escape attempts.
That's not counting all the other ways you can mix things up as you play, with a multitude of bonus costumes, weapon skins, environmental sprays, and even gestures for Survivors and Masterminds alike. Survivors can get physical with luchador costumes or take a walk on the wild side with animal costumes, while Masterminds can add a little flair to their shambling army with unique zombie skins. There are few things scarier than an undead clown leaping out from the shadows.
The Last Escape, For Now
With today's update being the last planned update for Resident Evil Resistance for now, there's lots of additional items to look forward to this time around.
Today's update includes two weapon types for Survivors and new skill cards, as well as a new creature you may recognize from Resident Evil 3, the NE-α. It also includes specific cards based on Mastermind personality types that can only be used in certain areas. Also included are 35 Survivor skin color variations, 10 creature variations, and much more. Each character's rank has also been upped from 20 to 25, and the Mastermind's rank cap has been adjusted to unlock all skill cards at 20. Please check the official website for details.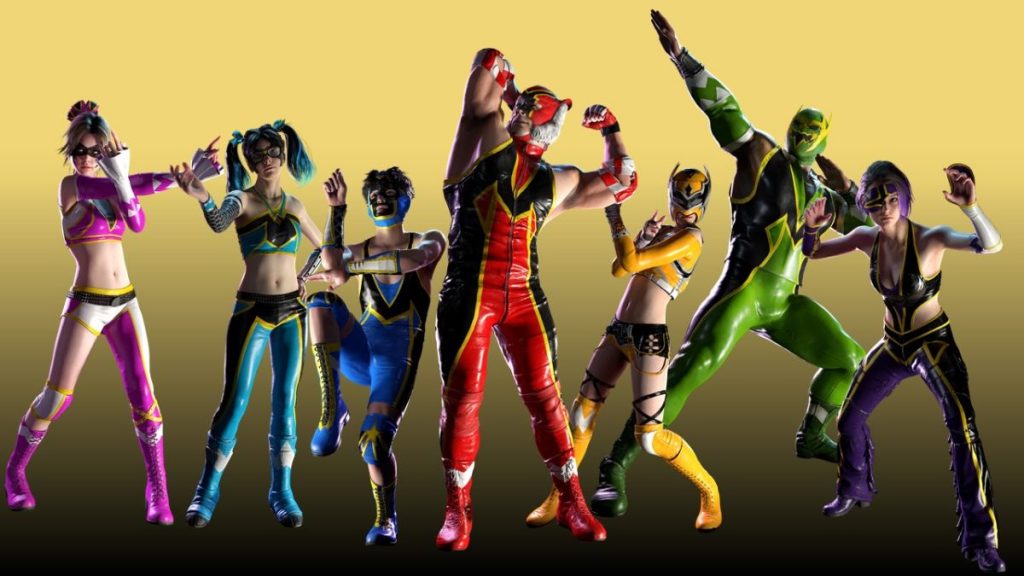 That wraps up content updates for Resident Evil Resistance for now, but the development team will continue to keep an eye out for any issues. A balance update is also in the works, to be released in the next few days. We hope you continue to play and enjoy duking it out as both Survivors and Masterminds! Resident Evil Resistance is included with Resident Evil 3, available now on PlayStation 4, Xbox One, and PC! For all the latest Resident Evil news, be sure to follow Resident Evil on Facebook, Twitter, and Instagram.