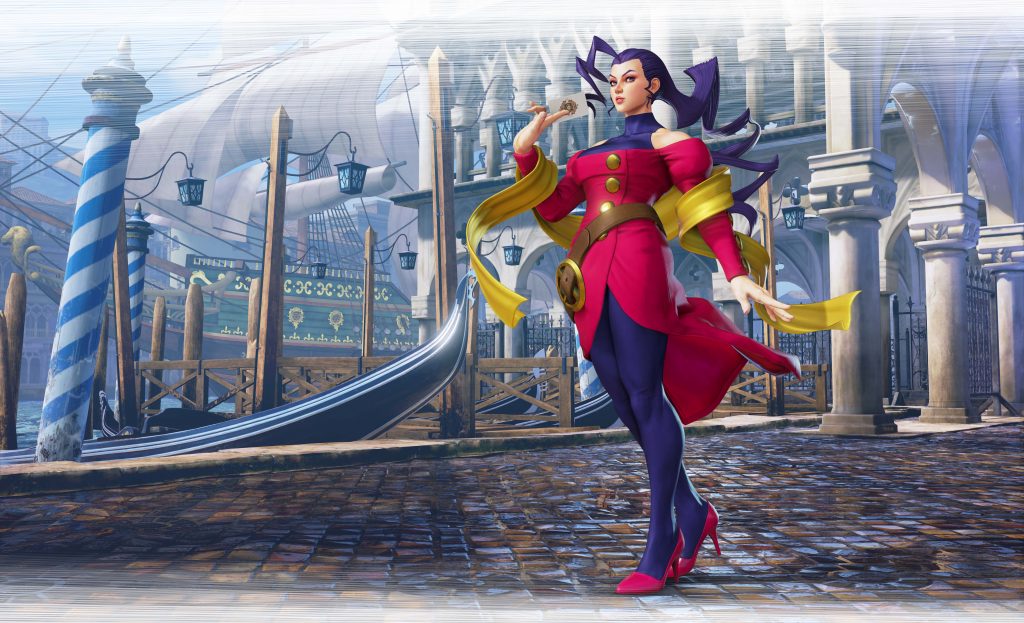 The future is now! Rose, the Soul Powered Savant, has made her destined return to Street Fighter V with a plethora of new moves, a revamped stage, and a handful of awesome costumes. With her tarot cards in hand, Rose is a character that can enfeeble her opponents or power herself up in various ways.
Rose originally joined the cast in Street Fighter Alpha and stood out as an Italian fortune teller embued with Soul Power. She actually shares some of the soul of the evil dictator M. Bison but has vowed to rid the world of his evil. Last time we saw Rose in Street Fighter IV, she had been gravely injured by M. Bison, but was somehow saved by Guy. Since then, her whereabouts were largely unknown, but we know at some point she became Menat's master, teaching her the ways of Soul Power with moves such as "Soul Spiral" and "Soul Reflect."
Rose is now back and stronger than ever, bringing with her some new moves in addition to her old specialties, allowing for completely different offensive or defensive playstyles. Let's peer into the crystal ball and see what Rose has in store for us in SFV. Check out her trailer below:
With Rose's redesign comes a revamped battle theme! Oursound team worked hard on maintaining Rose's elegance while also upping the tempo to bring more excitement to her track. Dance to her new upbeat theme:
Rose has got new moves with some revamped classics
Rose brings with her a plethora of news moves, including her new anti-air move "Soul Bind," and her new zoning tool "Soul Punish." Some of her existing moves got some tweaks too, such as her "Soul Spark," which can now be executed mid air, and the EX version of the "Soul Spiral," which is now projectile invincible! For a full rundown of her special moves, V-System mechanics, and some behind-the-scenes look at her new costumes and design, check out the PlayStation Blog on Rose.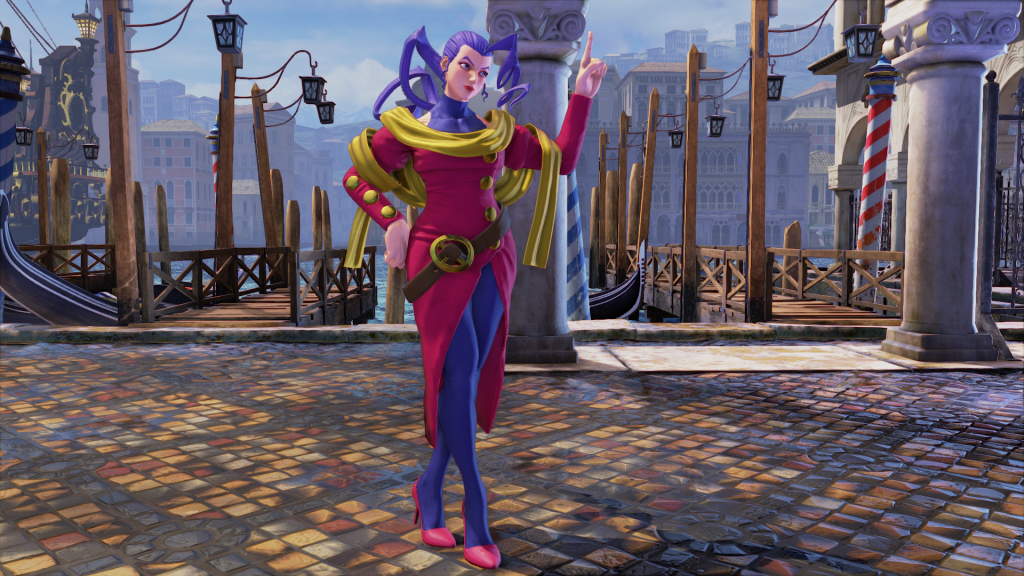 When facing off against Rose, be sure to pay attention to the color of Rose's scarf when she uses special moves. You may have noticed that her scarf will glow different colors. Each color represent a different attack strength. It's a nice little touch our development team added to give Rose a bit more flair.
Purple = Light attack
Blue = Medium attack
Green = Heavy attack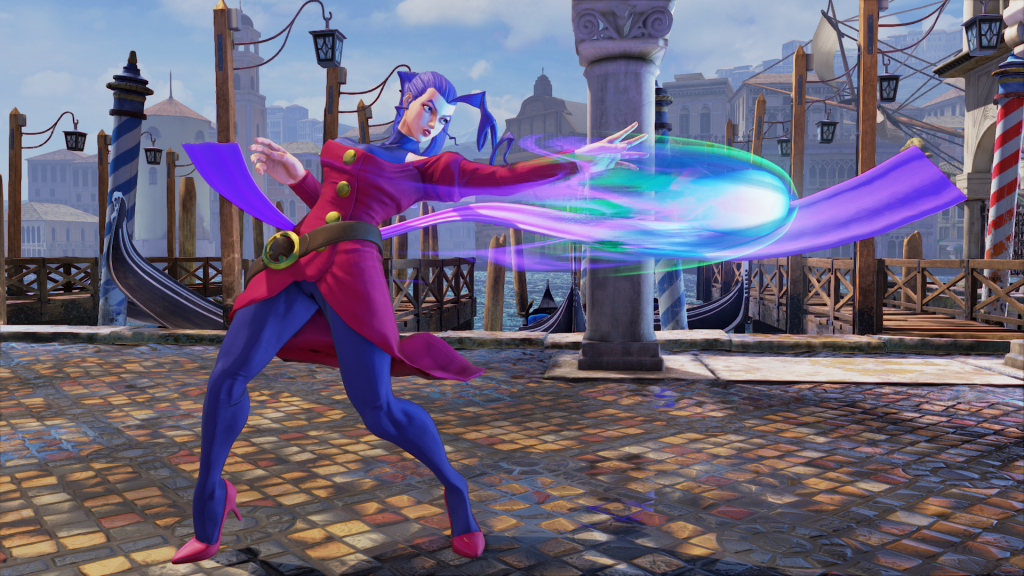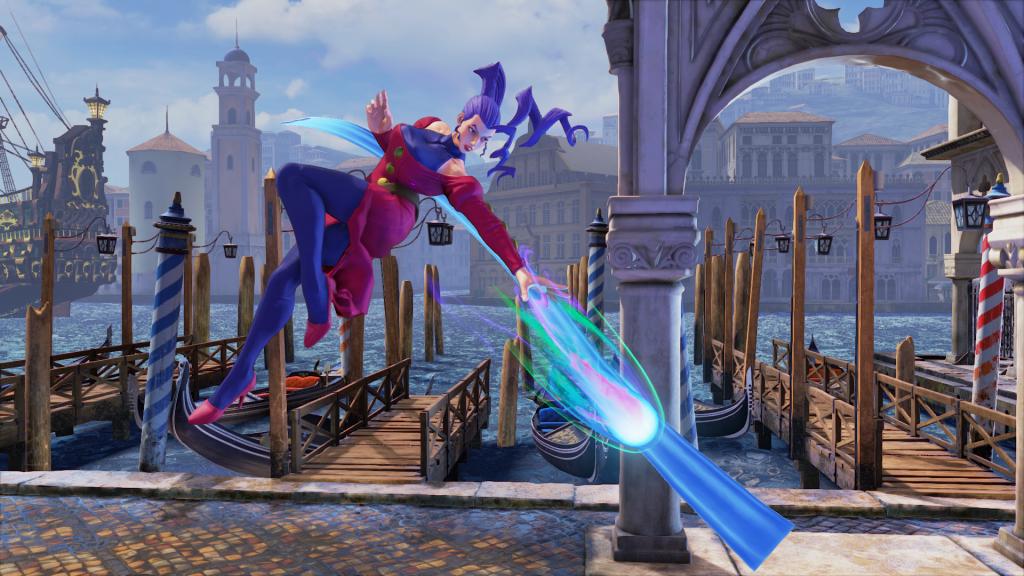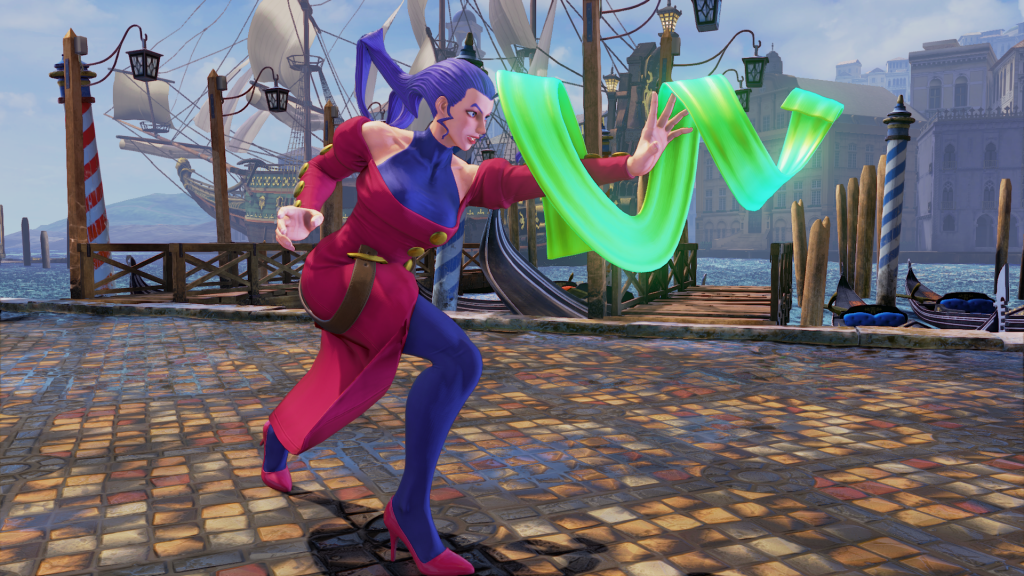 Another topic we covered in the PlayStation Blog is Rose's dynamic victory screen." On her way out, she tosses a tarot card that flies towards the screen; there are 23 total cards, each featuring a different character from the Street Fighter universe!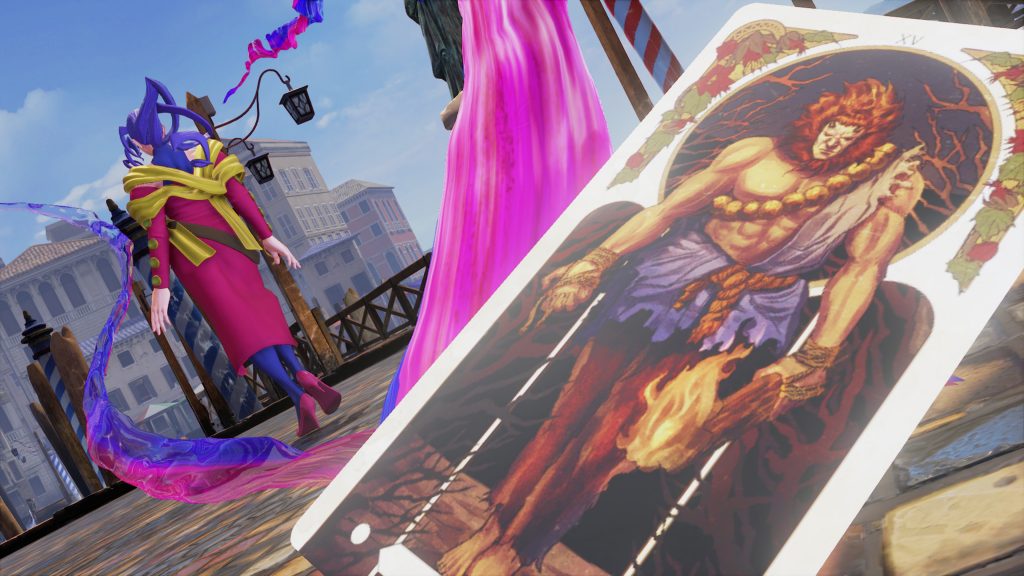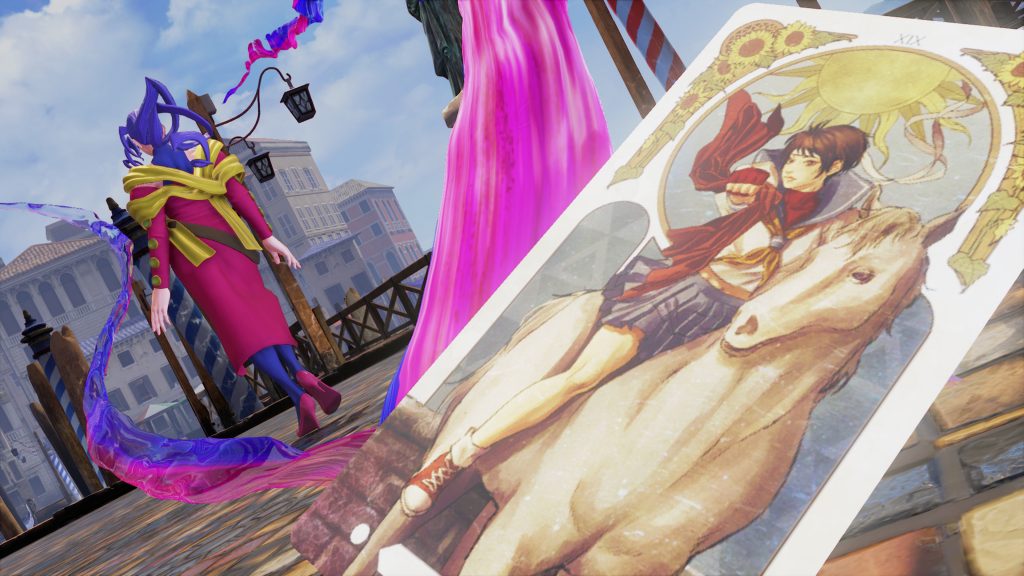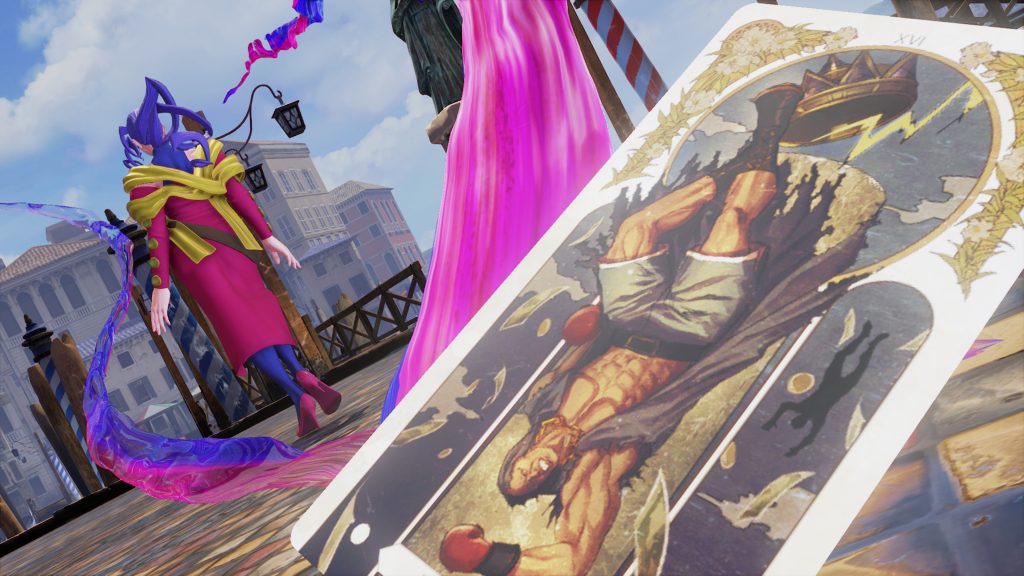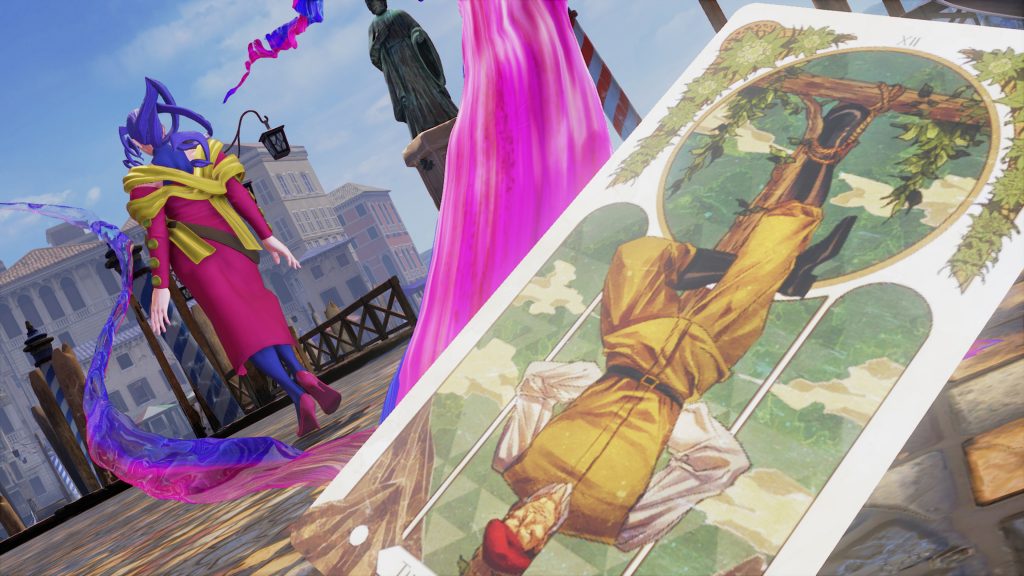 Rose is available now in SFV as part of the Season 5 Premium Pass and Character Pass, in-store for $5.99, or in-game for 100,000 Fight Money. To give you a better idea of how she plays in SFV, we have some Rose vs. Rose gameplay footage. Check it out:
New Stage: Marina of Fortune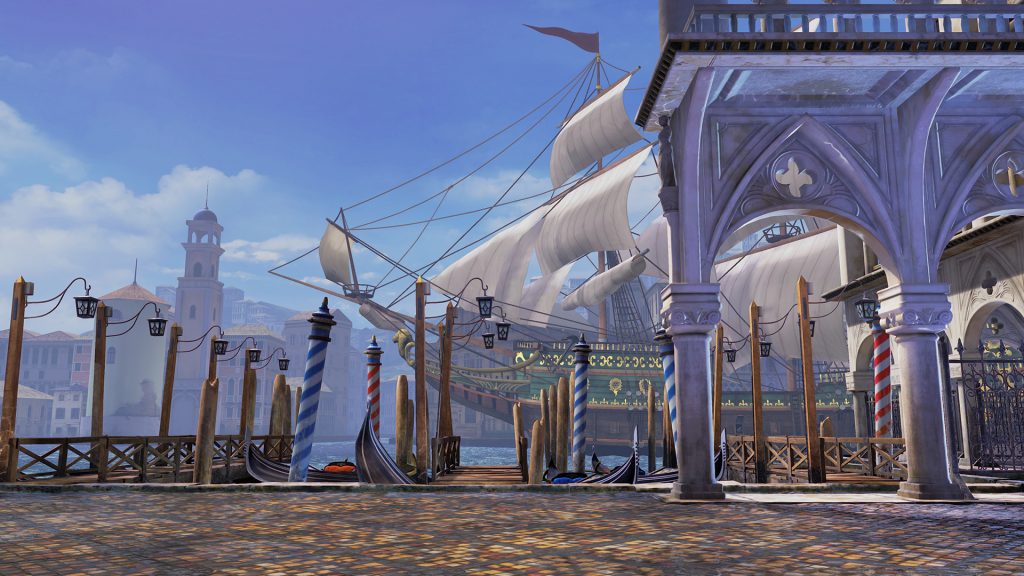 Also returning from Street Fighter Alpha 2 is the Marina of Fortune stage. This stage has been completely updated for SFV along with a brand new and exciting battle theme. Combining an orchestral sound with modern EDM style beats, Marina of Fortune is bound to hype up any match! Check out the theme below:
This stage is available now in-store for $3.99, in-game for 70,000 Fight Money, or as part of the SFV Season 5 Premium Pass.
Speaking of the Premium Pass, remember that it includes Rose and the Marina of Fortune stage, as well as immediate access to Dan and Bonus Content "Eleven." It also includes access to Oro, Akira, and a fifth mystery character, as they become available at a later date!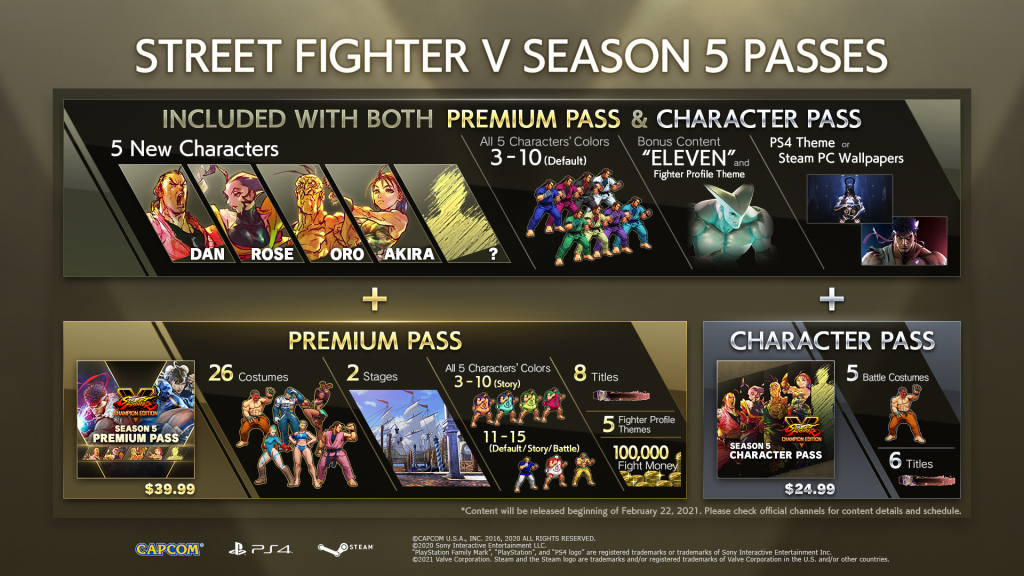 Also included with the Season 5 Premium Pass are the Professional style costumes for Vega, Seth, and Juri!
These costumes are available now as part of the Season 5 Premium Pass or can be purchased in-store individually for $3.99 each.
Enter the fighting ring at a discount!
SFV is currently on sale for up to 60% off on PlayStation and Steam!
Get the following at a discount: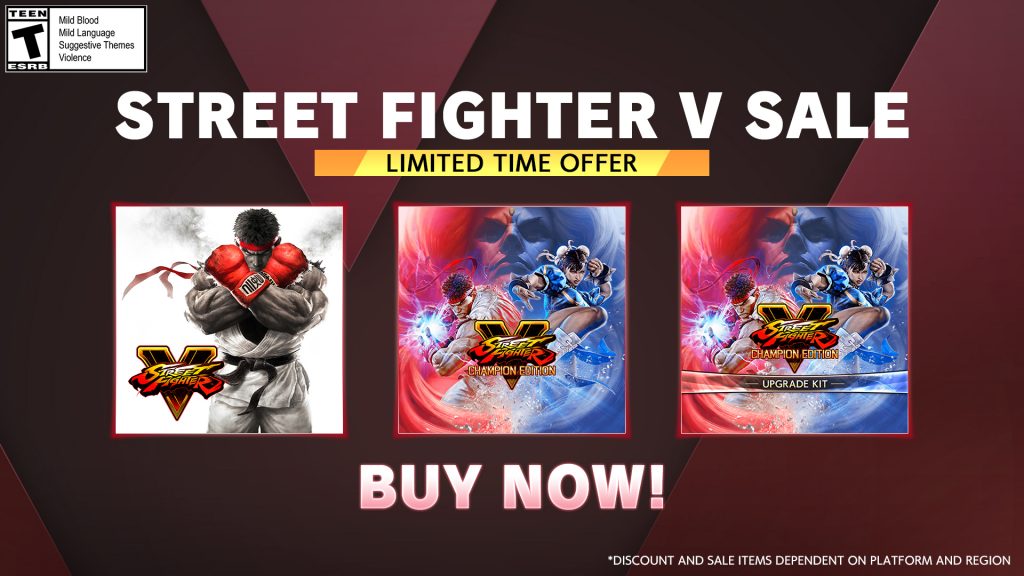 Street Fighter V: (PlayStation 4 | PC Steam)
Street Fighter V: Champion Edition (PlayStation 4)
Street Fighter V: Champion Edition Upgrade Kit (PlayStation 4)
Free Trial
To help celebrate Rose's release, we are offering a Free Trial for Street Fighter V on PS4! Now through April 28, get your hands on all characters from Seasons 1-4!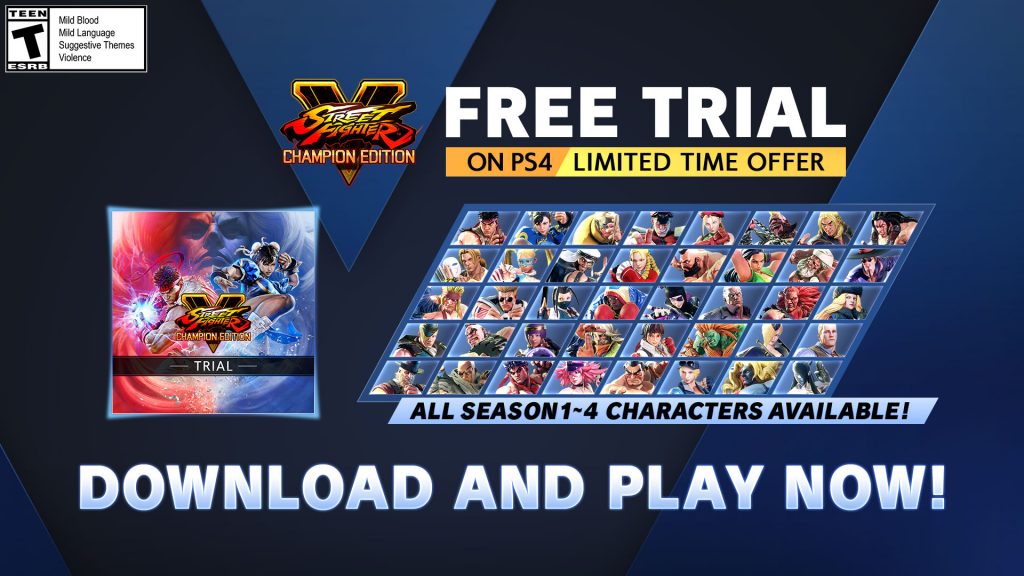 We want to thank you all for supporting SFV over the past 5 years and we hope you enjoy Rose and the new Marina of Fortune stage. Also stay tuned for more info on Oro, Akira, and a mysterious fifth character to be revealed at a later date.