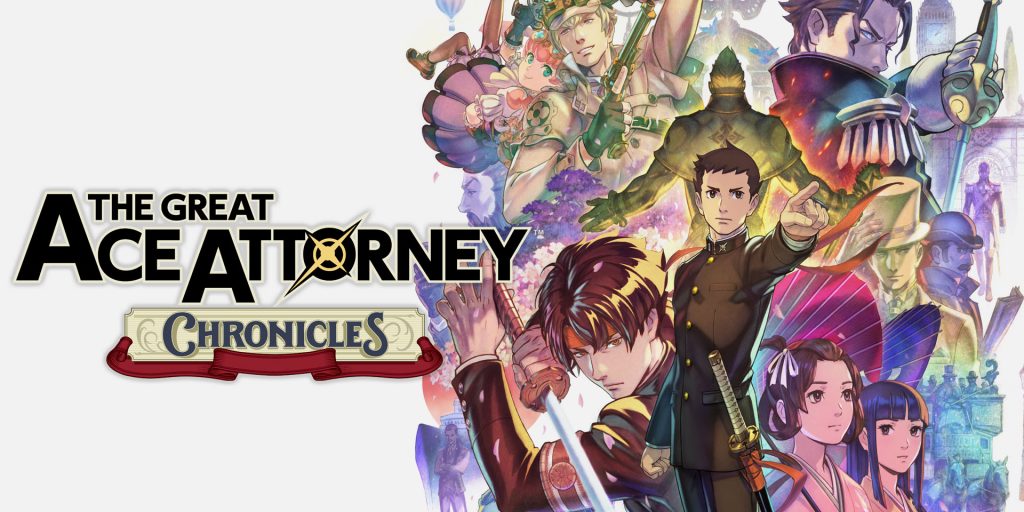 The day has finally arrived. Steel your resolve and prepare for adventure, because Ryunosuke Naruhodo is about to step into a Western courtroom for the first time. The Great Ace Attorney Chronicles is available now on Nintendo Switch, PlayStation 4, and Steam!
First up, a little bit of history for those not already in the know. The Great Ace Attorney: Adventures begins Ryunosuke's journey, and was originally released in Japan in 2015 as Dai Gyakuten Saiban: Naruhodo Ryunosuke no Boken. Featuring Ryunosuke, ancestor to famed blue-suited attorney Phoenix Wright, the game was set a little over a century before the events of the original Phoenix Wright: Ace Attorney at the turn of the 20th century. Its sequel, The Great Ace Attorney 2: Resolve – or Dai Gyakuten Saiban 2: Naruhodo Ryunosuke no Kakugo – was released in 2017 and picked up the story shortly after the end of the first game. For the past several years, neither of these games has been officially available in English… until now.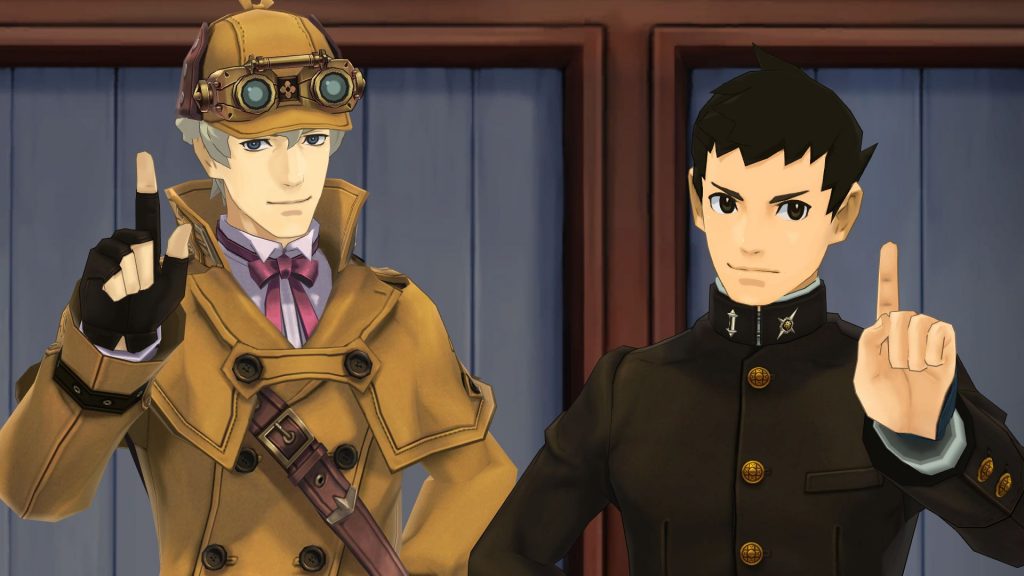 The Great Ace Attorney Chronicles brings both of these games together in one collection, providing dozens of hours of gameplay across ten compelling cases, all set against the backdrop of early 1900's Japan and London. A grand story of Ryunosuke's adventures, resolve, trials, and tribulations awaits you! From his very first steps as a nervous student who can barely say "Yes!" in the courtroom to a confident defense attorney who shouts "OBJECTION!" like no other (except his descendant, maybe), you'll watch Ryunosuke change and grow throughout each novel adventure he embarks on. And it's not as though he'll be all on his own, either.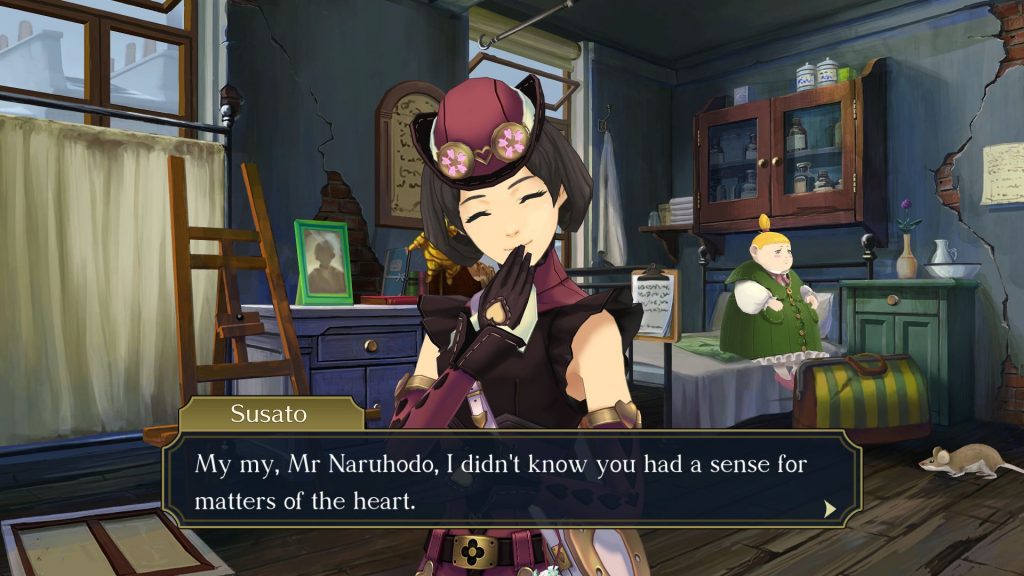 As Ryunosuke travels from his native home of Meiji-era Nippon (what Japan was typically called in English in the early 1900's) to Victorian-era London to defend clients in the famous Old Bailey courthouse, he'll be joined by Susato Mikotoba, a diligent judicial assistant who not only helps Ryunosuke during his investigations, but also takes an active role in helping the fledgling lawyer understand England's legal system to better make their case in court. Outside of the courtroom, you'll also find assistance from London's own Ace Detective, the inimitable Herlock Sholmes, as well as the young doctor, author, and inventor, Iris Wilson. During investigations, Herlock will often offer up his "assistance" in deducing the truth of the matter via the "Dance of Deduction". As Ryunosuke, you'll need to find the holes in Herlock's… over-eager deductions about people and places involved with the crime scene in order to find the truth of the matter. You'll also meet plenty more of a colorful cast of characters along the way, including the famed – and perhaps cursed? – poet and author, Soseki Natsume; Lord Chief Justice of London, Mael Stronghart; pickpocket Gina Lestrade, and many more.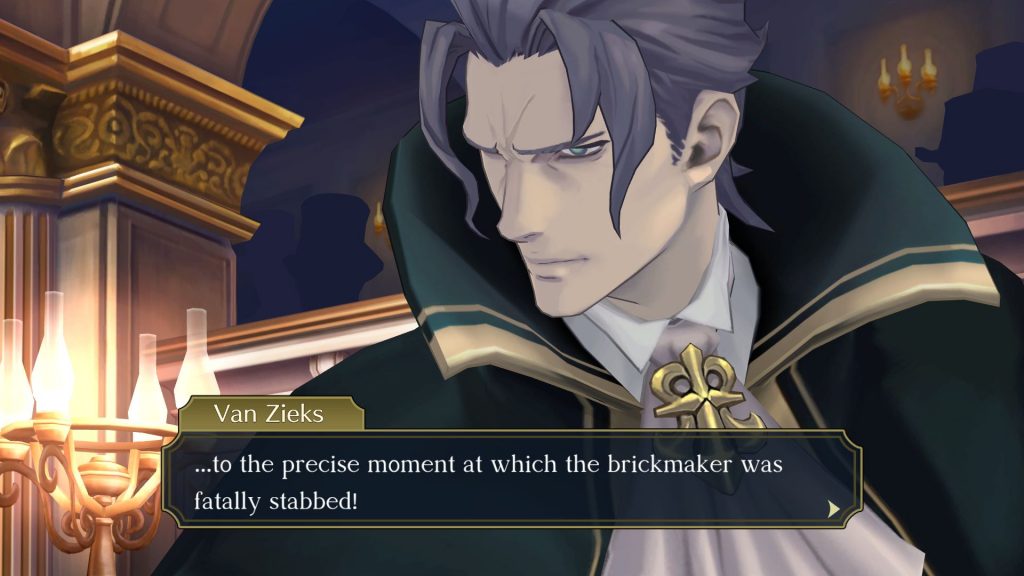 Standing across from Ryunosuke in court trials, however, will be the ruthless Barok van Zieks, a prosecutor who's been dubbed with the distressing title of "Grim Reaper of the Old Bailey" due to the mysterious circumstances that seem to befall those he prosecutes. Throwing another wrench into things is the addition of multiple witnesses to the stand and a jury that can influence the outcome of the trial! Regardless of each juror's stance, Ryunosuke will have his moment to conduct a "Summation Examination", asking questions of the jury and pointing out flaws and conflicting statements in their logic. Help Ryunosuke sway the jury in the defense's favor to secure a victory in court!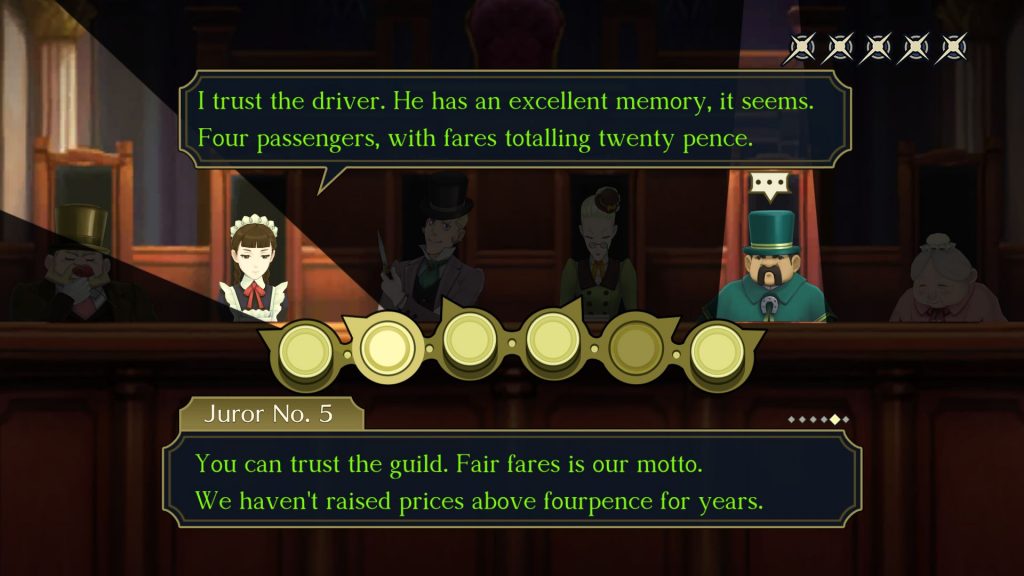 But… maybe you're more interested in the story, and simply want to brew a cup of tea, put your feet up, and let the story unfold in front of your eyes. Maybe you want to share the game with your community without having to worry about the puzzles during investigations, or spending time on finding just the right statement or evidence to move things along in court. No matter what kind of player you are, don't worry – we've got you covered!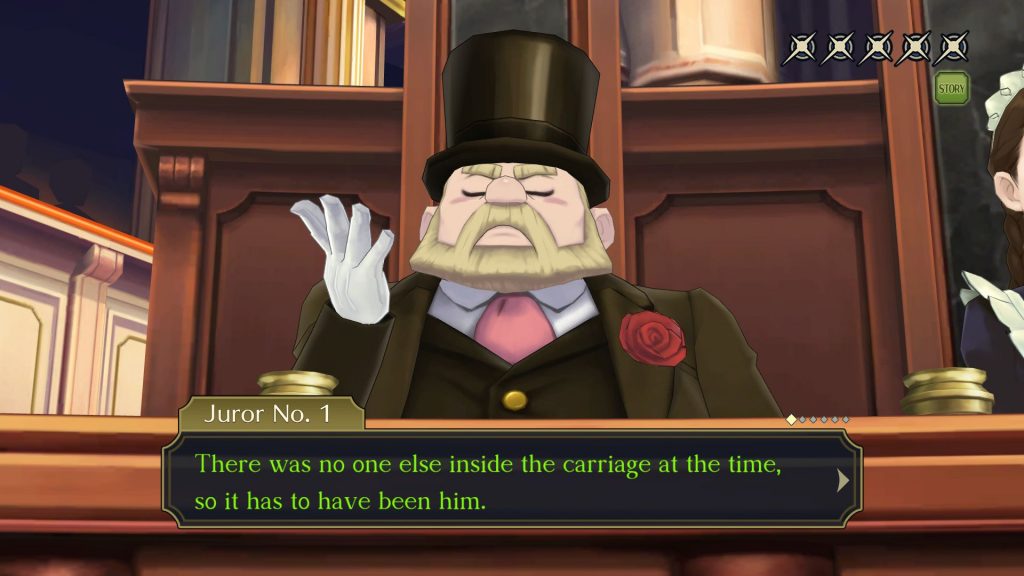 The Great Ace Attorney Chronicles also includes a brand-new feature to the franchise: Story Mode! Just what it says on the tin, this mode lets you kick back and enjoy the story while the game takes care of finding items, solving puzzles, and pointing out inconsistencies all on its own. You can enjoy the game just like it's a visual novel or even a TV show! This mode is completely optional and can be turned on or off at any time, too, so it's also great if you just need a little nudge to get past a section that's stumping you. A standard text auto-advance is also included.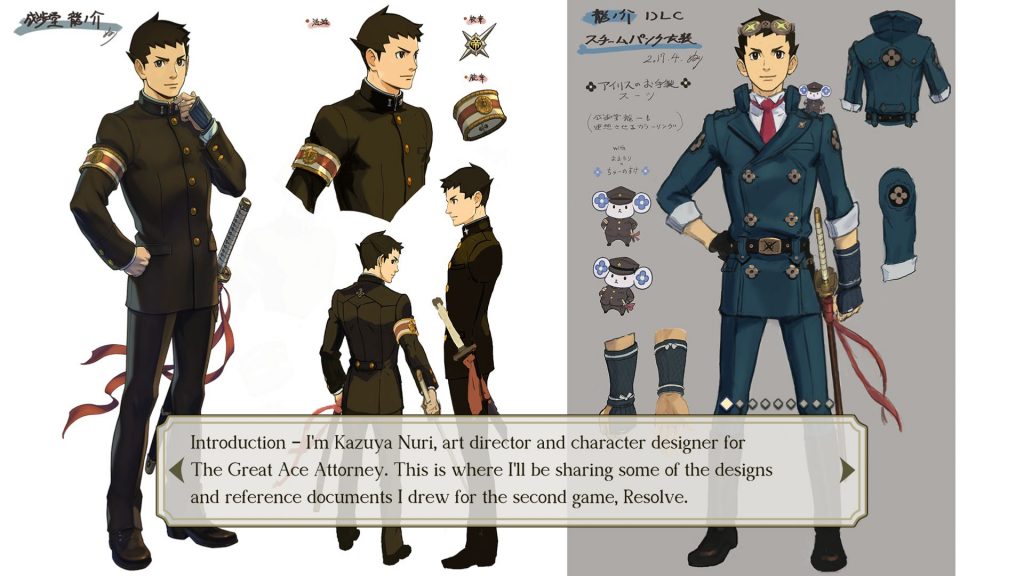 There's an incredible amount of extra features packed in as well. A gallery full of illustrations and commentary from the Art Director, plenty of music tracks with commentary from the Music Director, voice clips, and anime cutscenes from the story await you. There are also eight additional "Escapades" mini-episodes that are separate from the main story, two "Special Trial" videos, thirteen video clips from "Ryunosuke Naruhodo's Seven Days of Sin", and three alternate costumes that can be used in The Great Ace Attorney 2: Resolve. Oh, and there's also a toggle to switch between English and Japanese voices.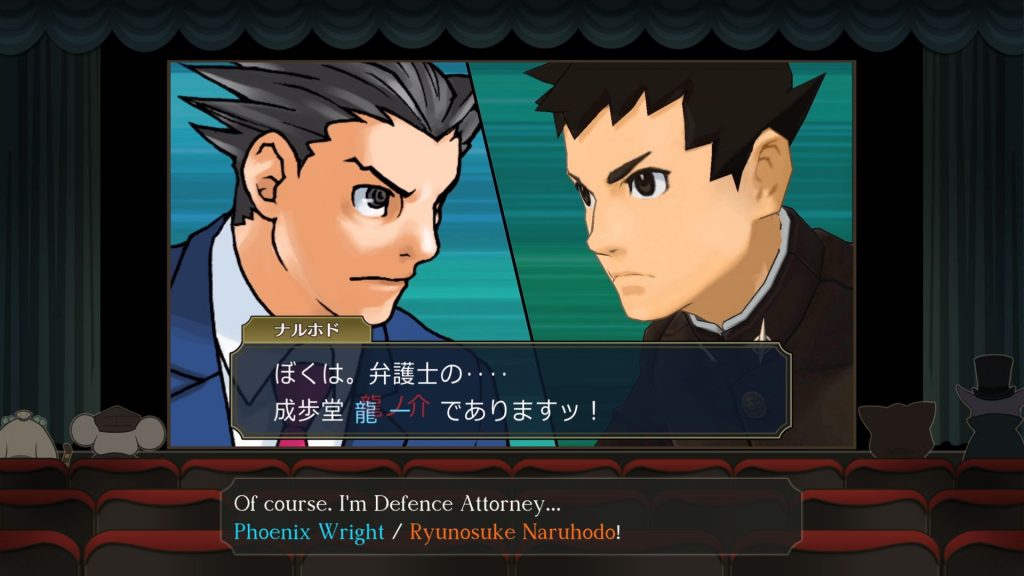 Purchases before August 31st, 11:59 PM EDT on Nintendo Switch and PlayStation 4 and purchases before September 1st at 9:59 AM EDT on Steam will also receive the "From the Vaults" DLC, which includes additional, never-before-released illustrations and music that any fan of Ace Attorney – and any fan of excellent music – is sure to enjoy.
From Ryunosuke to Phoenix, being an ace attorney really does run in the family. On behalf of everyone at Capcom, I want to say thank you to all the fans who have been patiently waiting for this day. The Great Ace Attorney Chronicles is now available both digitally and physically on Nintendo Switch, and digitally for both PlayStation 4 and Steam!
And with that, I trust nobody has a – say it with me now –