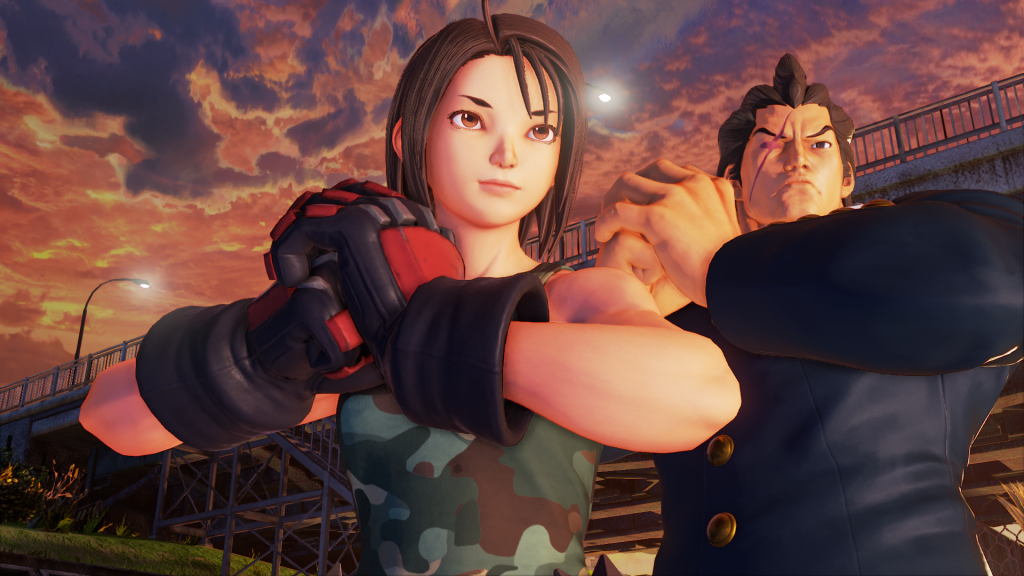 Hot on the heels of the SFV Summer Update 2021 earlier this month, Oro and Akira have now arrived in Street Fighter V! Quite fitting they are paired together: Oro being a fighting master while Akira is always striving to learn more. Both are set to teach their opponents a lesson or two by bringing different gameplay styles to the roster.
Oro and Akira come fully equipped with unique moves and quirks, such as Oro's ability to double jump, and Akira's Rival Schools style "Air Bursts." We've already covered both characters' move sets in-depth before, so check out the Summer Update blog for those details. Today, let's start with talking about how Oro and Akira fit into the overall world and story setting of SFV.
Oro, the Street Fighter III Veteran, Returns to SFV!
Oro, fighting master and hermit, has made his return into Street Fighter V!Although Oro is a bit reclusive, he has been seen wandering throughout various Street Fighter V'scharacter stories. He has appeared alongside Dhalsim, given advice to Menat, and most recently, felt a strong energy presence with Rose that has called him to action. Perhaps a new challenge?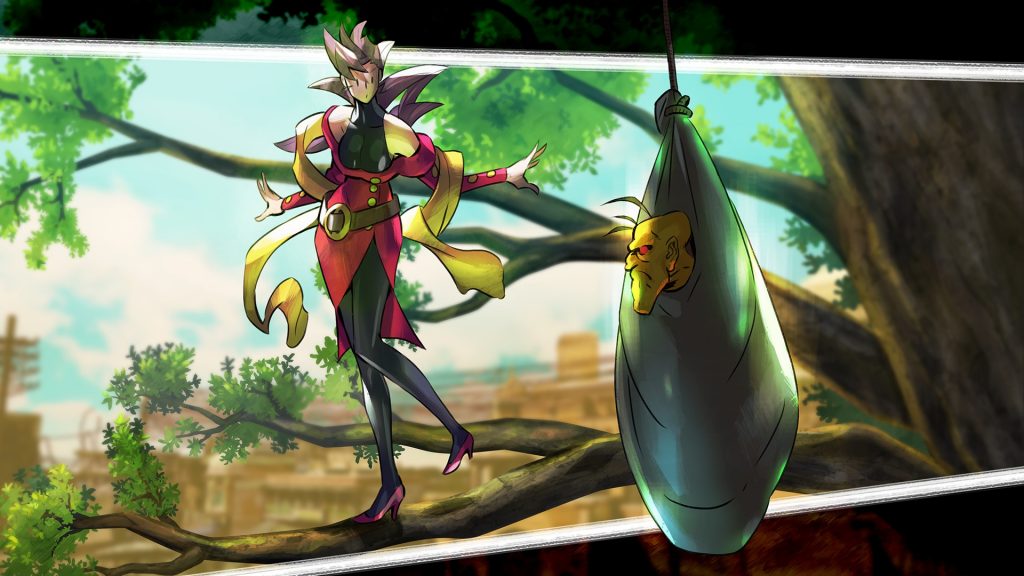 Oro's playstyle in SFIII has been faithfully brought into SFV featuring a set of V-Skills and V-Triggers that combine older moves with new ones. I personally like his V-Trigger II, "Tengu Stone" which opens up tons of combo paths. In addition, "Tengu Midare Stone" adds even more damage and makes combos even flashier. If you prefer an in-your-face style of play, I recommend his V-Trigger I, "Manrikitan," which gives Oro access to his command throw "Kishinriki" for a more direct approach and high damage. Unlike most other command throws, "Kishinriki" can be used as a combo ender, adding significant damage to combos.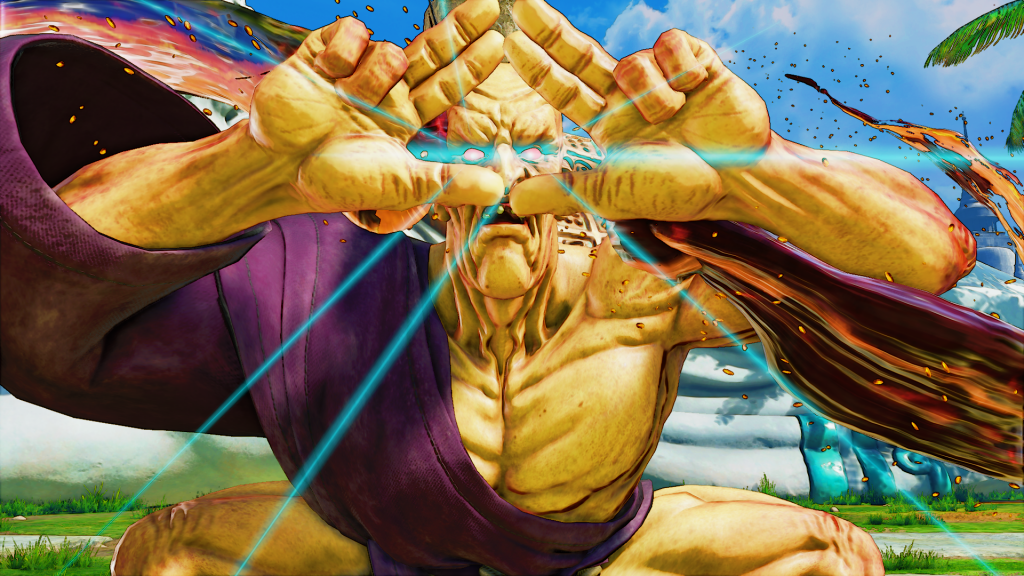 When it comes to Oro, you can't go wrong with any combo of moves! Check out the Summer Update 2021 blog for the full breakdown!
Akira Kazama Graduates from Rival Schools and Rides into Street Fighter V!
Akira hails from the Rival Schools series and, much like Oro, is no stranger to the cast of SFV.Akira and Sakura trained together back in their high school days and got to know each other through fighting. It seems like others are looking to challenge Akira too!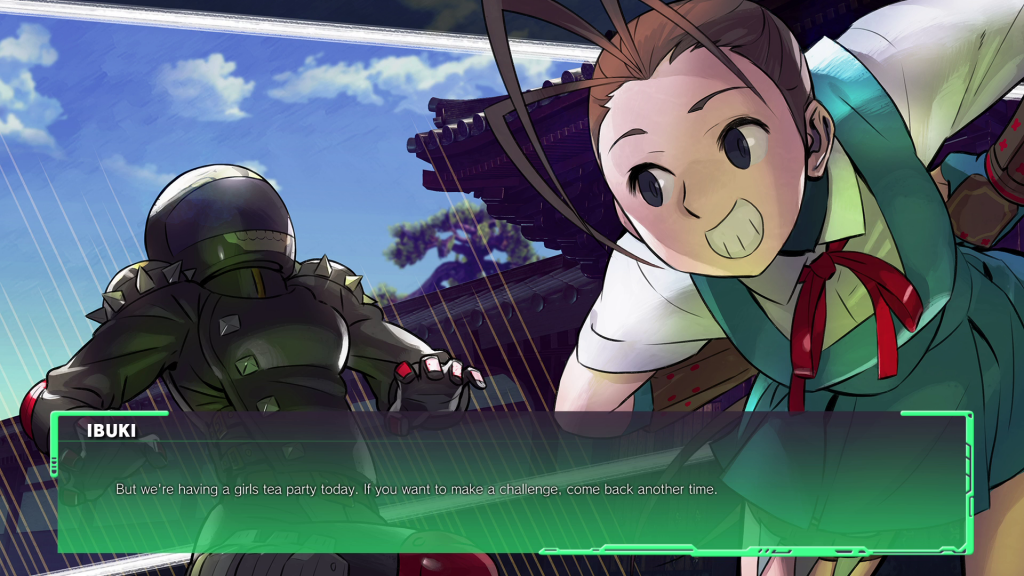 Akira is also unique in that she is the only character to have two voice actors provide voices for her in her Character Story! She has a slightly lower-toned voice when with her helmet on, posing as a male student in the original Rival Schools game. When she removes her helmet, she speaks with her normal voice. A very nice touch added to keep Akira true to her Rival Schools roots.
Akira also brought a variety of different outfits that are throwbacks to her attires in Rival Schools. Hardcore Rival Schools fans may notice one costume in particular that is a reference to the Japan-only PlayStation version of Rival Schools. This version contained a bonus Disc 2 called "Evolution," and featured a Friendship Simulator where you would interact with the various characters from the game in a visual novel style. During Akira's story, she dons a maid outfit. This outfit has been brought over to Street Fighter V as a homage to this rarely seen side of Akira!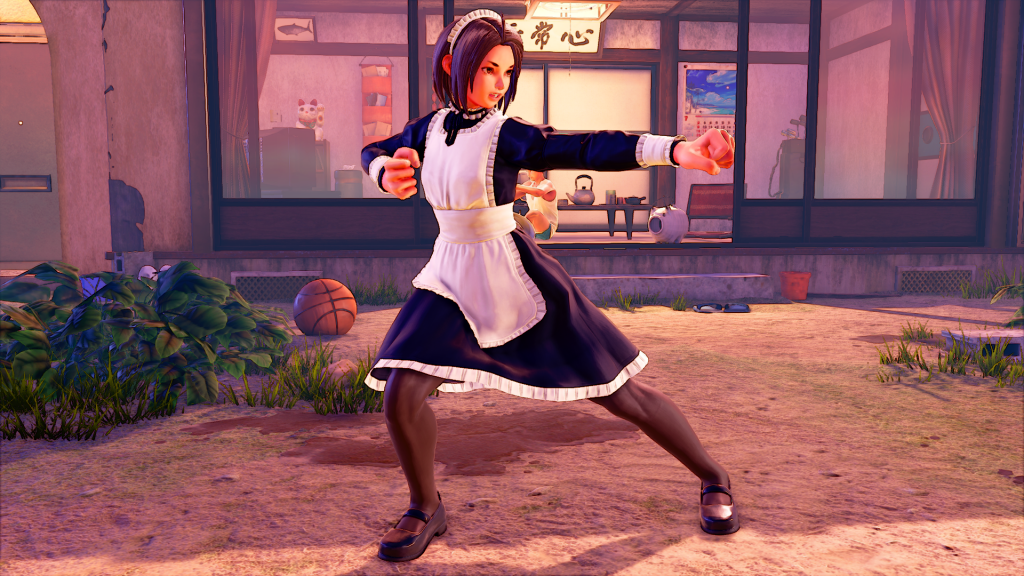 Akira's moveset has also been updated for SFV. Here you can see that her "Kiko Kai" is an adaptation from the move in Rival Schools.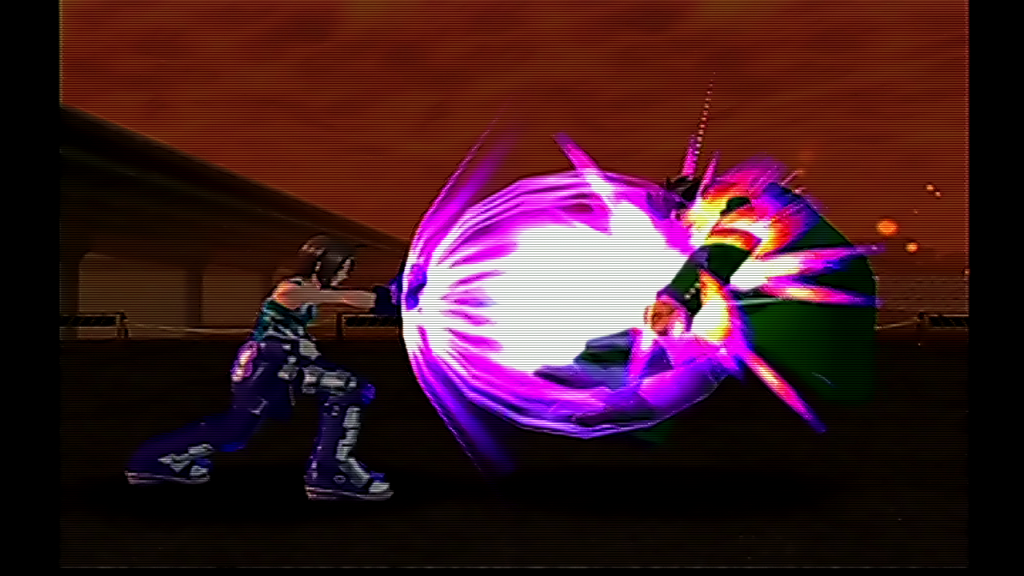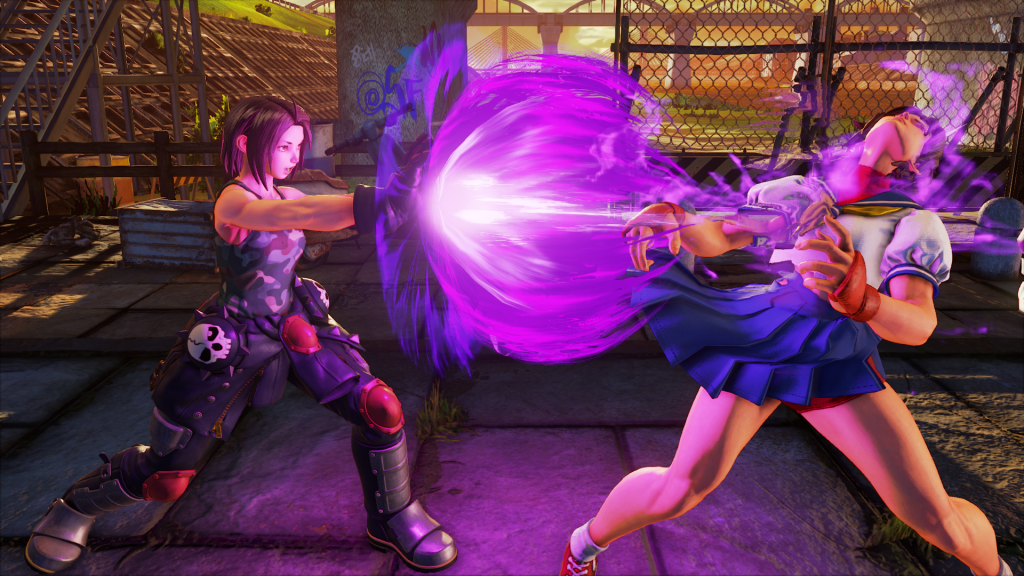 Also, like in her alma mater series, Akira can call her brother Daigo as an assist of sorts using her V-Trigger I "Otoko No Senaka." If ever you're facing off against Akira using her V-Trigger I, the most important tip I can give is this: respect Daigo.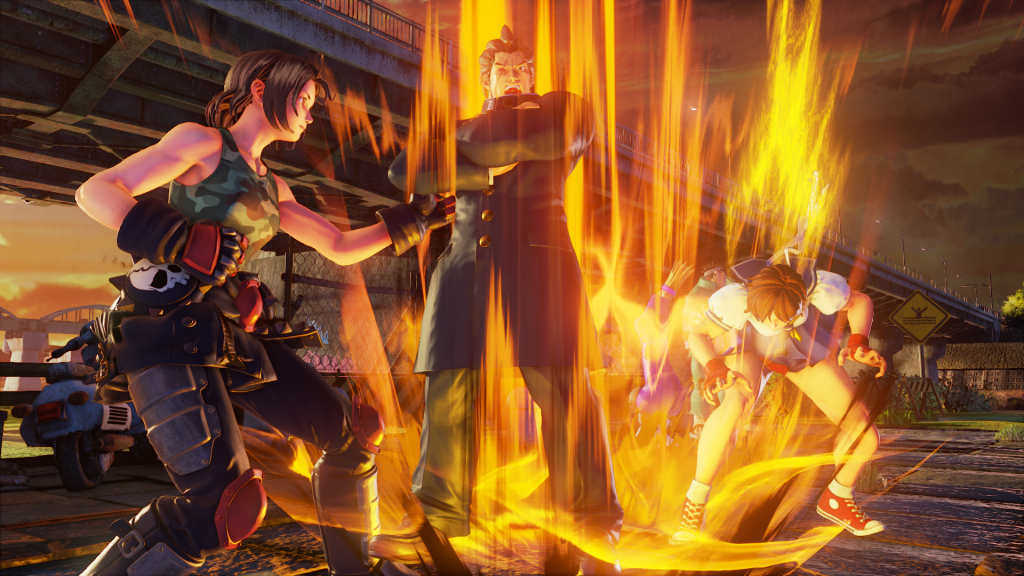 When Daigo arrives, he cannot be attacked or interrupted. You can, however, use V-Reversal or V-Shift on his attacks, so save meter wisely and choose the right time and move to get out of tricky mixups from Akira! Check out the Summer Update 2021 blog for the full analysis of Akira's moveset.
New Stage, Mode, and V-Shift Balance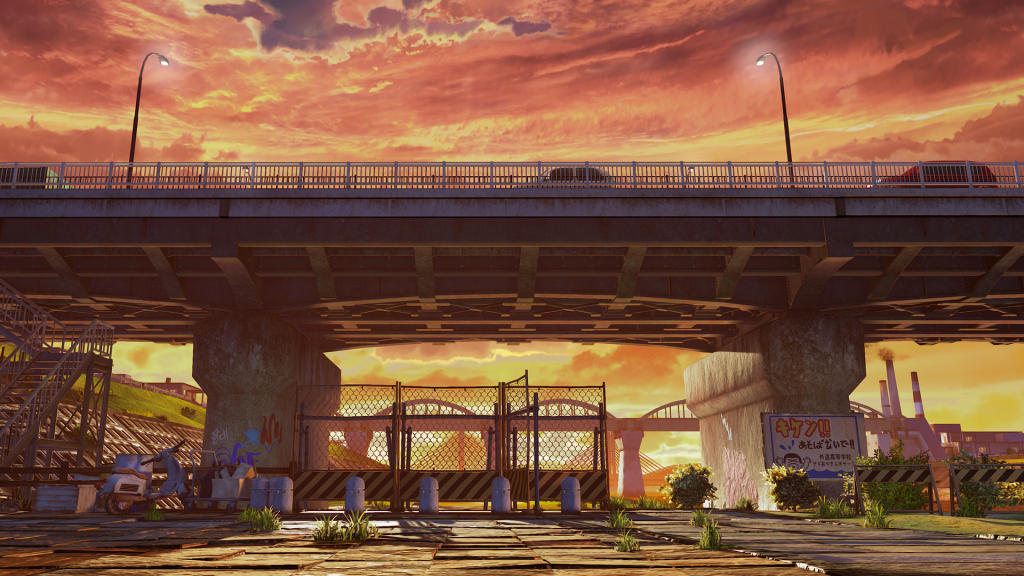 In addition to Oro and Akira dropping, there is also the brand new stage, "Rival Riverside." This stage is available now in-store for $3.99, in-game for 70,000 Fight Money, or as part of the SFV Season 5 Premium Pass.
There is also a major adjustment to V-Shift. You can now execute the move outside of a neutral state either while moving forward or backwards. The Battle Balance team feels this will help give more opportunities to utilize the move in different scenarios. Check out the Shadaloo C.R.I. page for all the details.
We've refined and released Online Tournament Mode which was previously in a beta phase. With this mode, you can create and participate in tournaments made by you, your friends, and SFV community members. Check out the Online Tournament Mode blog for more info on how the mode works!
Major Sales and Free Trial!
We have discounted various SFV related versions and bundles! Alongside these sales, we also are holding a Free Trial of Season 1-4 of SFV happening now ending August 18. For more info on the sales and Free Trial, check out the Summer Update 2021 Blog.
And with that, we hope you all enjoy both Oro and Akira in SFV!Both characters are available now as part of the Season 5 Premium Pass and Character Pass, in-store for $5.99 each, or in-game for 100,000 Fight Money each.
With Oro and Akira now available, that leaves one more character left. Luke is getting revved up and ready to go for a November release. We look forward to sharing more about him with you in the future!