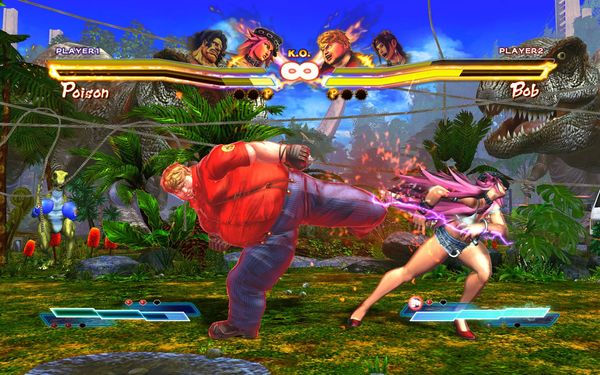 Games For Windows Live players can look forward to the 1.02 patch finally hitting PCs on June 30, with the Steam version arriving early next week. This patch addresses the rollback and sound quality issues that can affect online play, plus introduces the gem selector menu for faster menu surfing.
As for the next patch, the PC version will jump straight to ver 1.05, obviously skipping the Rolento/projectile bug from a month ago. No exact date set, but the team has already begun work on implementing the update into the PC version. More as it happens!
UPDATE – Steam patch is still having issues, so currently rolled back to 1.00 – will update ASAP!