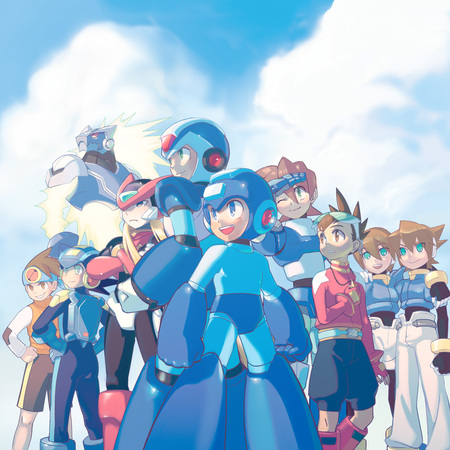 If you're a fan of Mega Man tunes – or VGM in general! – it's time to open a new tab IMMEDIATELY and grab MM25: Mega Man Rocks and For Everlasting Peace: 25 Years of Mega Man !
MM25: Mega Man Rocks
Grab it at: iTunes / Amazon / Sumthing Else
New songs from The Protomen ("Built to Last"), Mega Ran ("20XX") and much more! A rockin' salute to Classic and X!
For Everlasting Peace: 25 Years of Mega Man
Grab it at: OC Remix / iTunes / CD Baby
An all-new, double-length tribute album from OverClocked ReMix! Since this album focuses on the first game in each series, Larry Oji's statement on the album site sums it up best: "no matter what kind of Mega Man fan you are, no matter which series got you hooked, there's a little something for everyone ."
Many, many thanks to all the artists for all their beautiful tracks, to OC ReMix and SEMW for getting these things through the production pipeline and of course to the original composers of each series – your inspired music lives on <3