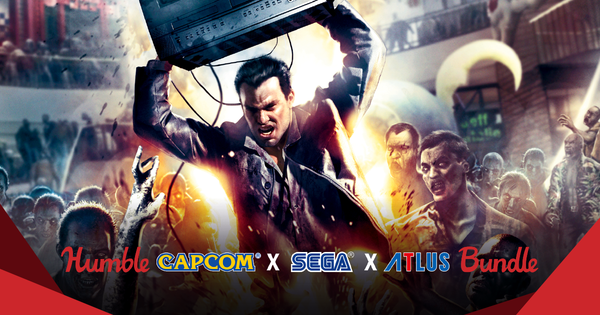 We're teaming up for charity! Capcom, SEGA, and ATLUS have joined forces to bring you the Humble Tri-Publisher Bundle , a collection of PC titles that are sure to appeal to fans of all types. The $12 minimum will get you a full bundle of games worth over $215, with a portion of the proceeds going to four great charities by default – or a charity of your choice! Read on for more info on what games are included in this epic bundle.
One of the great things about what Humble Bundle offers is their payment model; you can choose how much of the amount you pay is allocated to charity, with charities chosen by Humble Bundle or one you choose yourself from their database of thousands of eligible charities. A portion of the proceeds go to charity and games can be added to your Steam library or gifted – everyone wins with these bundles!
Pay at least $1 for:
Bionic Commando
Rollers of the Realm
Zeno Clash 2
Sonic Adventure 2
Citizens of Earth
Beat the average payment to get:
Resident Evil 4
Dead Rising
Renegade Ops Collection
Sonic Generations Collection
Tesla Effect: A Tex Murphy Adventure
Pay $12 or more to get:
Devil May Cry 4 Special Edition
Motorsport Manager
Plus, anyone who beats the average will also get the following coupons:
50% off Street Fighter V
50% off Dawn of War III
66% off The Deadly Tower of Monsters
This bundle is good through September 26 th , so keep things stylish, make like a blue blur, and grab it before it's gone!