All you fans of hunting monstrous things can rejoice as Capcom is proud to announce the upcoming demo for Monster Hunter Freedom Unite. We were going to tease you about this a little more before announcing it, but one of the international ratings bodies spilled the beans for us.
The demo will feature multiple missions that can be played either Single Player, with the help of a Felyne knight, or Multiplayer. To help newcomers hunt some of the bigger beasties and get a taste of the deeper action, we created higher level characters skilled at each of the major weapon types. Basically, the demo gets you into the hunt as quickly as possible and is the perfect way for all you MH fanatics to get your friends to try out and enjoy the obsession.
Look for a release of early June for the demo, featured on the PSP store. In the meantime, check out the newly finalized cover art (slightly different than the one shown before):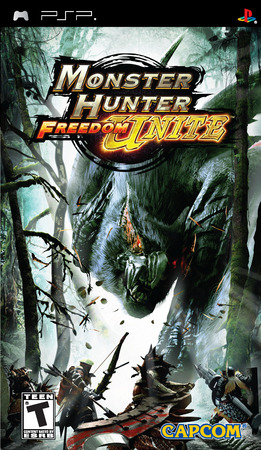 – C!