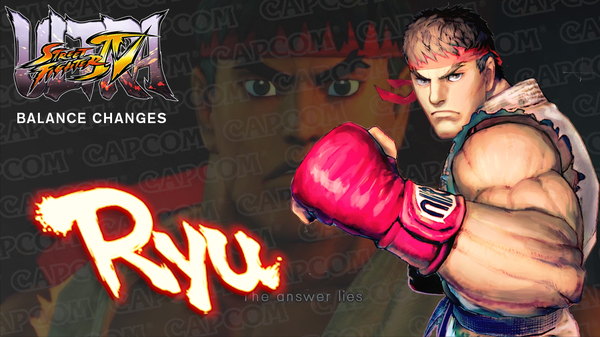 Earlier today I was able to give you all a date on when you can expect to get Ultra SFIV into your hands . Since there's still a little time before Ultra's release, I've decided to provide you all with some entertaining, yet informative Ultra Street Fighter IV Change Videos! Yes, much like we did with the S treet Fighter X Tekken change videos , we will be looking at the changes of each of the characters in Ultra Street Fighter IV and breaking down how they will affect them moving forward.
For those wondering, these videos won't be explaining Red Focus, Ultra Combo Double or Delayed Wake-up. No, these videos will be looking at some of the more important changes for your favorite characters as well as show you an idea of how they can be applied in battle. After watching these videos, Ultra will definitely feel natural once you get your hands on it! These video also don't contain ALL the changes for the characters, we'll be releasing a list with all of those closer to release.
For today's batch, we will be looking at Ryu, Blanka, Cammy, M.Bison, Evil Ryu and Gouken.
RYU ULTRA SFIV CHANGE VIDEO
BLANKA ULTRA SFIV CHANGE VIDEO
CAMMY ULTRA SFIV CHANGE VIDEO
M.BISON ULTRA SFIV CHANGE VIDEO
EVIL RYU ULTRA SFIV CHANGE VIDEO
GOUKEN ULTRA SFIV CHANGE VIDEO
So until Ultra comes out, just sit back, relax, and imagine the new ways to beat down the competition with what you've seen in the videos. Be sure to check back here at Capcom Unity for new videos next week.