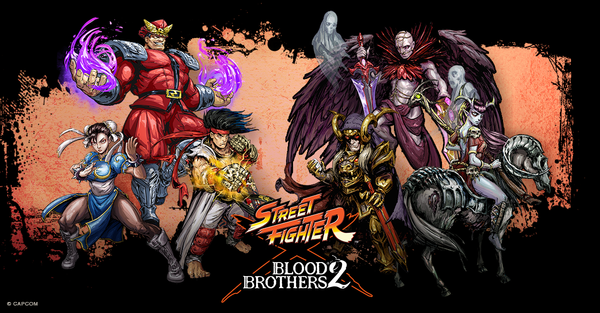 Big news today, folks. Street Fighter is coming to DeNA's mobile RPG Blood Brothers 2! Whether or not you've played the game before, now's the time to jump in. Three Street Fighter characters, Ryu, Cammy, and M. Bison, will be available when the game update launches on December 3, with more characters to follow.
For those who may be unaware, Blood Brothers 2 is a strategic battle game with a strong focus on character abilities and evolution. The world is rich with hundreds of characters populating an ancient kingdom filled with dragons, mythic gods, demons, knights, samurai, trolls, and dozens more creatures along your journey.
Everyone will have the chance to enter an exciting giveaway (through December 2) on the Blood Brothers 2 site , with the chance to win an iPad Pro, Street Fighter V Collector's Edition for PlayStation 4, or an awesome Chun-Li action figure.
Blood Brothers 2 is available on the App Store for iPhone and iPad, and on Google Play for Android devices. Be sure to check out the game on December 3 for your chance to use your favorite Street Fighter characters in a completely new environment!