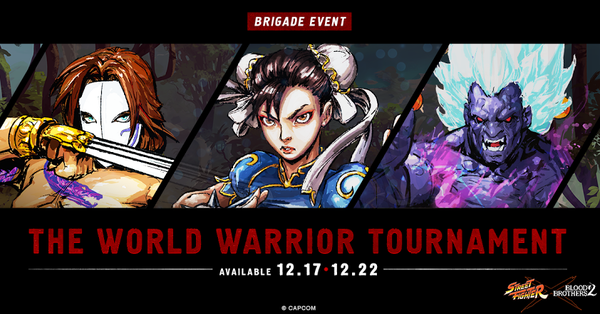 Hey everyone! Make sure you check out The World Warrior Tournament event, in Blood Brothers 2 today!
Street Fighter c haracters once again find themselves in battle alongside native Arnashians – the "Blood Brothers" – as DeNA kicks off the second Street Fighter event.
The World Warrior Tournament event introduces iconic Street Fighter characters Chun-li, Vega, and Oni! This event will also include a special pact bringing back Ryu and M.Bison! This will be the last chance for fans to grab these limited time iconic Street Fighter commanders and add them to their squad!
So be sure to hurry up and download the game! The event is currently live in game and will run through Tuesday, December 22, 11:59 p.m. PST. Blood Brothers 2, the strategic battle RPG, is available as a free download on the App Store and Google Play .