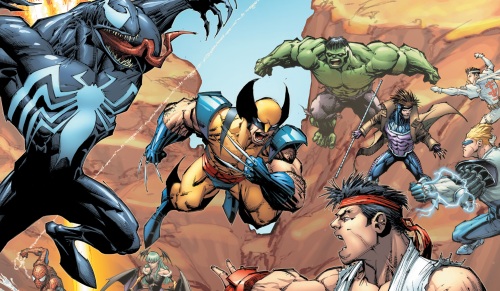 In the lead up to Marvel vs. Capcom Origins , coming September 25th to PlayStation Network and September 26th to Xbox Live Arcade , we at Capcom Unity (along with our pals at Marvel.com ) thought it'd be fun to run through the roster and highlight each of the unique, memorable and occasionally insane characters. Since MvCO includes both Marvel Super Heroes and the original Marvel vs Capcom , we've got a lot of ground to cover – we're handling the Capcom characters, while Marvel has its own write-up right here .
This time, we'll take a look at a character who always played a supporting role , but now joins the main cast ( Roll from Mega Man ), and a main fighting game character who turned into an assist ( Devilotte from Cyberbots: Full Metal Madness ).
ROLL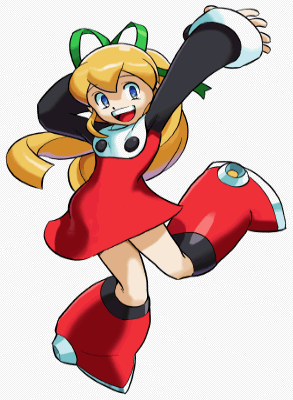 First appearance: Mega Man (1987)
MvCO appearance: Marvel vs. Capcom: Clash of Super Heroes
Who would have thought: Roll stepping into the fighting ring to clean up the place. No, not with her broom yet, and I'm not talking about her dusting the place. I'm talking about her knocking out the likes of Hulk and Zangief without even looking them in the eye (mostly because she's so short)!
Well, I made her seem so violent now… but she wasn't always like that. For those of you who don't know who Roll is ( all three of you, pay attention now ), she is Mega Man's little sister. Yep, she is another of Dr. Light's creations, designed to pretty much just help out with keeping the place clean and all.
But as she hears there's a huge Clash of Super Heroes going on, she secretly sneaks out to join the fight. I say "secretly" because that's how it worked – she's a secret character in the game. This meant you had to input a complicated code to play as her in the original Marvel vs. Capcom ; but now with the Vault system in MvCO things are a lot easier. =)
DEVILOTTE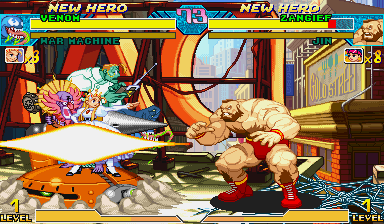 Screenshot courtesy of this awesome fan-site
First apperance: Cyberbots: Full Metal Madness (1994)
MvCO appearnce: Marvel vs. Capcom: Clash of Super Heroes
Devilotte is actually a Princess, for she is the daughter of a Pirate King and Queen. Some presume that she has very little responsibilities, there is really looking for something to do. So, why not join an interstellar war? Sounds like a good hobby, right?
Along with her lackeys, Dave the scientist and Xavier the wizard, she pilots the S008 Super-8 , a mech optimized for underwater use, but also very effective on land. It is shaped like an octopus and has great reach – but not quite like Dhalsim =P
Here's a sample of her gameplay in Cyberbots: Full Metal Madness
All that said, Devilotte is just an in Marvel vs. Capcom Origins , so keep that in mind when coming up with your crazy strategies.
And remember the game comes out NEXT WEEK !