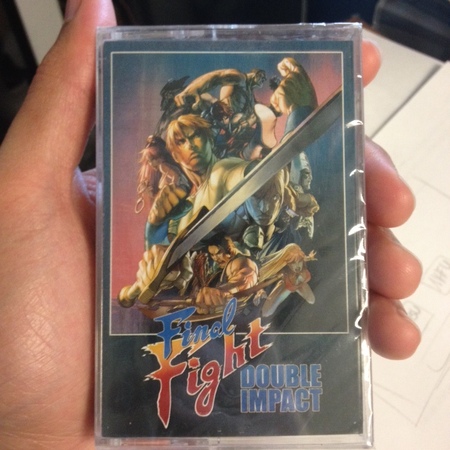 Today's raffle is another game soundtrack… with a twist!
Taking us back to the 80s, this classic beat-'em-up soundtrack stays true to its time and nostalgia appeal by being delivered in a cassette tape format!
I imagine most of us don't even have a means to play this anymore, so the easy 300 Unity points may get you nothing more than a rad collector's display item for any Final Fight and/or Magic Sword fan – it's even SEALED!
But since we still want to enjoy the music with our ears, you can download the full OST for FREE right here: www.finalfightgame.com/remix
Click here to start bidding; you've got till Wednesday.