Hunters, start gearing up for E3 2014 with this fresh batch of Monster Hunter 4 Ultimate screenshots and a brand new epic trailer!
MH4U brings us to a new generation of hunting with new monsters, new weapons and new gameplay systems! And if you're attending E3 next week you can experience all of these features first hand with our playable demo.
For those staying at home… don't worry, we've got you covered! We plan on live streaming the demo every day of the show, so you can keep up on all the action!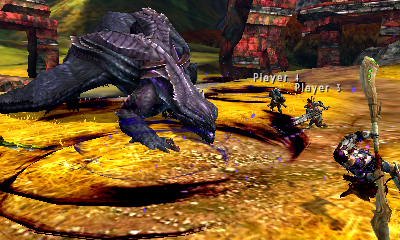 You probably heard me say this about every Monster Hunter title, but this game has A TON of content! Next week we'll start covering some of the new aspects of the game – like the online multiplayer on the Nintendo 3DS, the fearsome Gore Magala , the brutal Tetsucabra , and the new weapon types: Insect Glaive and Charge Blade . However, you can also expect a lot of talk about returning monsters and old weapons, especially the ones with nifty new tricks! 😉
Anyways, enough talk from me for now; please enjoy our E3 trailer (feel free to re-watch it and share it with your friends) and the screenshots below: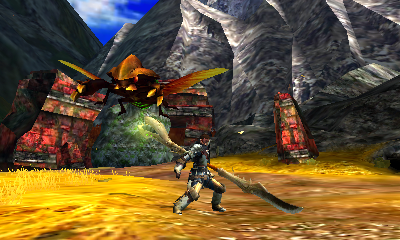 The Insect Glaive – one of the new weapon types in MH4U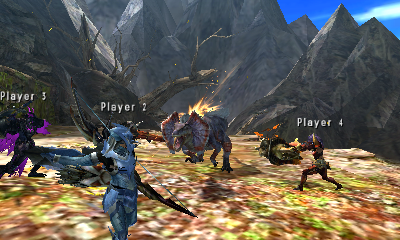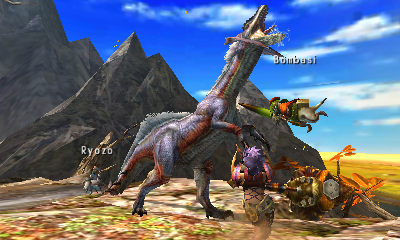 And that's all for now! Again, stay tuned to our blog and Twitch channel all next week for more Monster Hunter 4 Ultimate info and live gameplay!