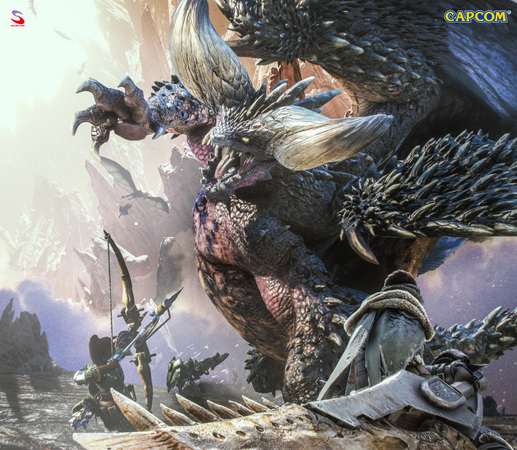 From the sweet melodies of Astera to the dangerous eerie grooves of the Rotten Vale battle theme, you can now listen to your favorite Monster Hunter: World music anytime, anywhere!
The Monster Hunter: World Original Soundtrack is now available on the iTunes store, featuring a total of 83 tracks that'll keep you in the hunting mood even when you're not playing the game.
With so many monsters, environments and epic encounters, composing this soundtrack was no small feat, and required a full squad of composers including Tadayoshi Makino (Monster Hunter Tri, Dragon's Dogma, Monster Hunter Generations), Akihiko Narita (Monster Hunter 2, Devil May Cry 4, Resident Evil 5, Resident Evil 6, Monster Hunter Generations, Resident Evil 7 biohazard), Yuko Komiyama (Mega Man X7, Mega Man X Command Mission, Mega Man X8, Monster Hunter 2, Monster Hunter Tri), and Zhenlan Kang, for whom this is the first OST with Capcom. And of course, the original Monster Hunter theme "Proof of a Hero" credit goes to Masato Kouda.
Head on over to iTunes ( US / UK ) to download this amazing soundtrack, and be sure to let us know which are your favorite tracks. I've always had a soft spot for the Kushala Daora battle theme and I'm happy to say that it's better than ever before!