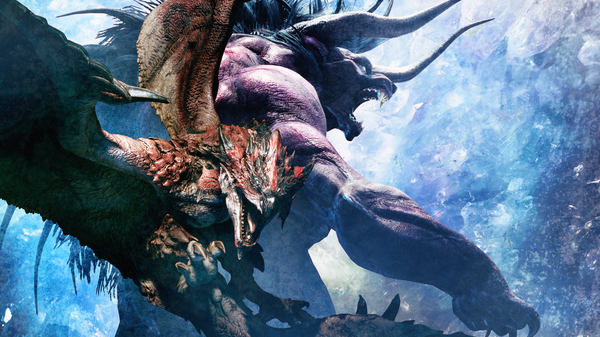 Hunters, a brand new special collaboration is making its way into Monster Hunter: World for free, this summer the fearsome Behemoth from Final Fantasy XIV Online storms into the New World!
This exciting announcement came from a special E3 2018 live stream hosted by Square Enix, featuring guest appearance by Monster Hunter producer Ryozo Tsujimoto. You can catch a glimpse of the mighty Behemoth in this Monster Hunter: World teaser:
This marks the very first time a Monster Hunter game welcomes a beast from another game franchise that you can hunt, and we are more than excited to be partnering up with Final Fantasy XIVOnline for this unique opportunity! We can't wait to show you more about this game-changing crossover before it arrives on Monster Hunter: World this summer.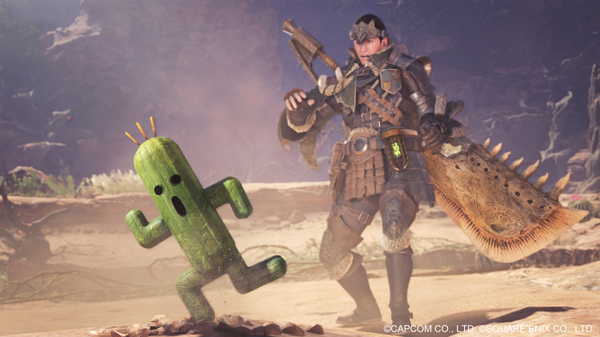 And in a true collaborative fashion, we're also sending over a new challenge to the world of Final Fantasy XIV Online. Our very own "King of the Skies" Rathalos will be soaring into Hydaelyn this summer—take a look at the reveal trailer here:
For the latest updates, make sure to follow @MonsterHunter and @FF_XIV_EN . In the meantime, let us know what you think of these collaborations in the comments below. =)