Hi all – it's been awhile since I've posted…my apologies for that. We've been cranking away on SFIV marketing in preparation for the big launch. One of those items is the package front artwork. Here's a little teaser…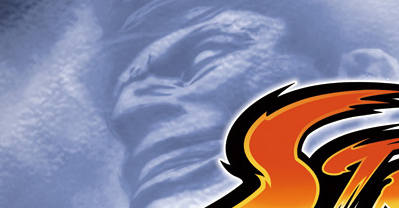 Click on the above image to visit StreetFighter.com to see the full image (as well as see the European version of the pack front – they are actually different).
While I'm on the subject, I should pimp out www.StreetFighter.com . When was the last time (besides today) that you visited it? StreetFighter.com is the "official" SF brand site that will have all the SF goodness you can imagine. In the coming months, we will post lots of exclusive goodies, including contests (hint: make sure you check back there in October), videos (another hint: check back there on Sept. 26th) , and more.
For those that have visited there recently, take another peep at it – besides the package front artwork, we have several other cool updates. We've added links to all the awards it won during E3 (inlcluding the coveted Game Critics Award for "Best Fighting Game") as well as a robust "Legacy" section that chronicles SF's history through the console world – including TurboGrafx-16, Genesis, etc.
Well that's it for now…and I'll keep you posted on upcoming announcements. There is a tournament that has been announced by the way….
-Grant