::Update:: Sorry about the funky audio in the pandora combo video. It's now been fixed!
Another dev blog from Street Fighter x Tekken's Ayano-san, who recently paid a visit to the Bay Area. Indulge!
Hello! This is Ayano checking in from San Francisco!
This week I've been making the rounds in America, starting in San Francisco and then jetting my way to Minneapolis, Los Angeles, and now back in SF, on a media tour to personally show everyone how fun SFXTK is.
But before that, we had some new character reveals on the 18 th!
Joining the SFXTK cast we have…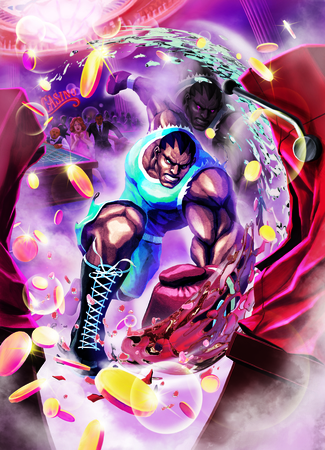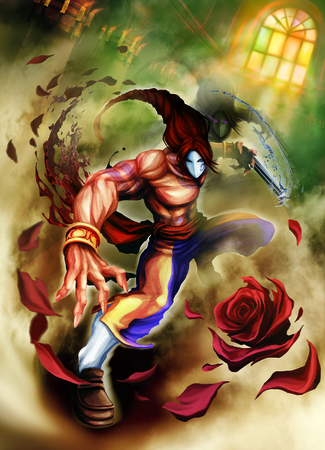 Balrog/Vega – An uneasy alliance.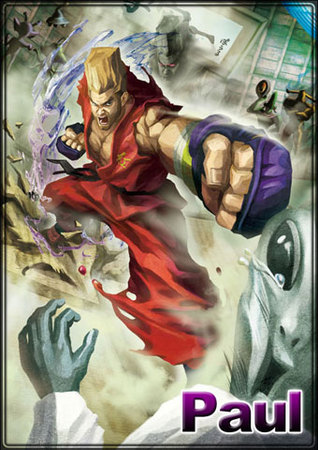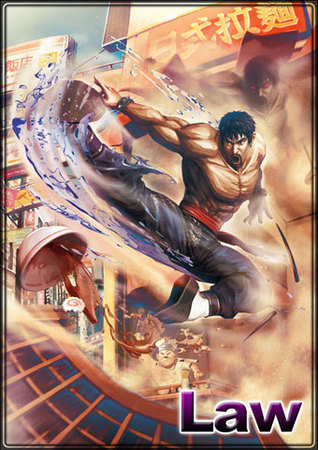 Paul/Law – Comrades forever.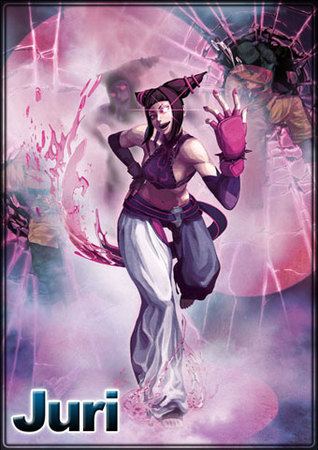 Juri – The Dark Spider.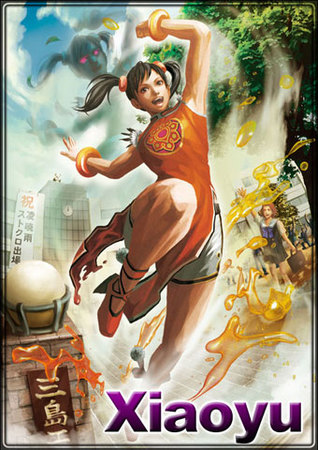 Xiaoyu – The Dancing Phoenix.
Six new characters join the fray! Click here to see their promotional videos.
But that's not all! If we take a closer look at Episode 5…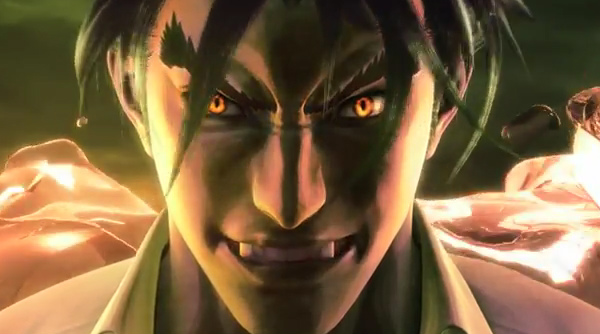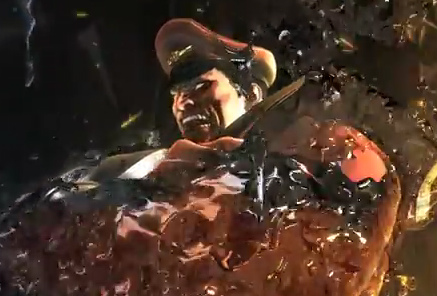 ↑Without a doubt, that's Jin and M. Bison…
These guys are also going to be playable…right?
As I mentioned before I'm currently on a North American media tour, primarily focusing on spreading awareness about the Gem system. Here at Capcom we've thought up some Gem sets aimed towards beginner, intermediate, and advanced players, so here on today's blog I'd like to talk a bit about that.
Beginner's Gem Set
-Assist Gem (Auto Block)
-Iron Wall Gem Lv. 1 (Increased Defense – Condition: Block 5 attacks)
-Fortitude Gem Lv. 1 (Reduced Damage – Condition: Your partner connects with a Launcher attack)
In order to better understand how this Gem set works, I've made a video for you.
At first, it just looks like a regular battle against the CPU…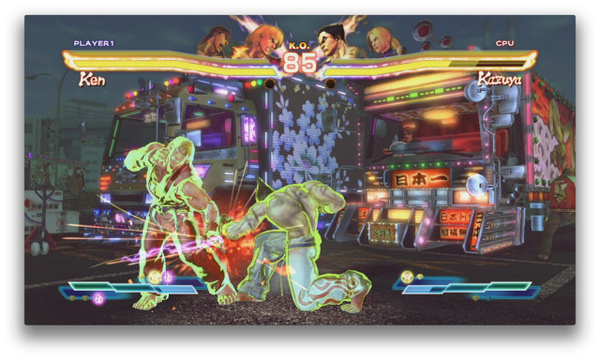 ↑Low strong!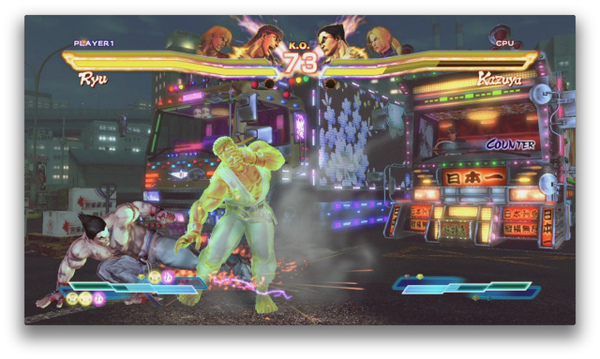 ↑Low forward!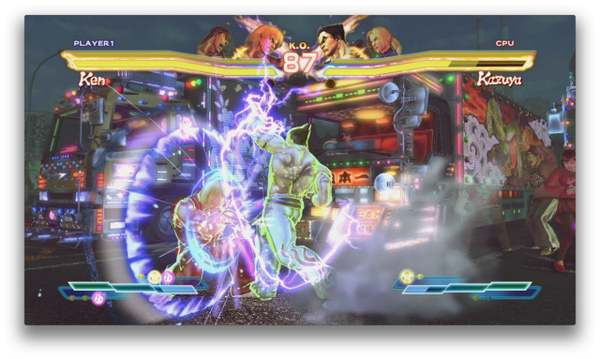 ↑Chip damage from the Rising Uppercut
Kazuya is definitely dishing out damage, but…!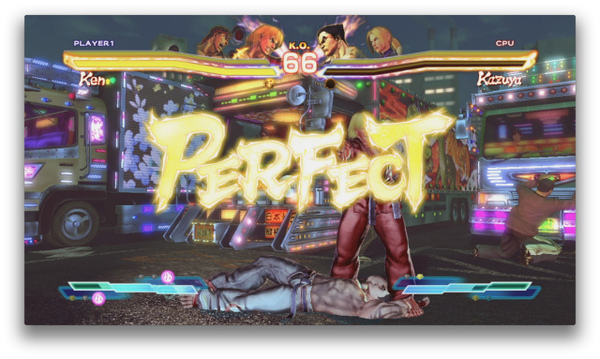 ↑A perfect victory!
It's thanks to the increased defense from the Iron Wall Gem as well as the damage reduction from the Fortitude Gem (your character won't receive a fixed amount of damage).
This is a great Gem set for those of you who have trouble beating the CPU.
Intermediate Gem Set
-Immense Power Lv. 1 (Increased Offense – Condition: Connect with 5 normal moves)
-Immense Power Lv. 2 (Increased Offense – Condition: Connect with a Launcher attack)
-Proficiency Lv. 1 (Reduced Gauge Usage – Condition: Connect with 5 normal moves)
For all you combo technicians out there, why not try and see just how many Gems you can activate in one combo?
With this one combo, Ryu was able to activate all of the Gems in this intermediate set.
Advanced Gem Set
-Immense Power Lv. 3 (Increased Attack Power – Condition: Use Pandora)
-Divine Speed Lv. 3 (Increased Speed – Condition: Use Pandora)
-Proficiency Lv. 3 (Reduced Gauge Usage – Condition: Use Pandora)
And finally, a Pandora Gem set for the high-level players. Though their activation conditions are very limited, they can't be beat in destructive power and challenge level! Together with the increased damage dealing effects of Pandora, you can raise your damage output by a staggering 30%.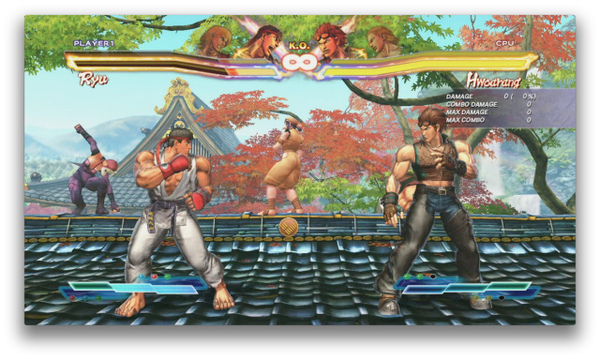 ↑Starting with only 2 blocks of the Cross Gauge stored.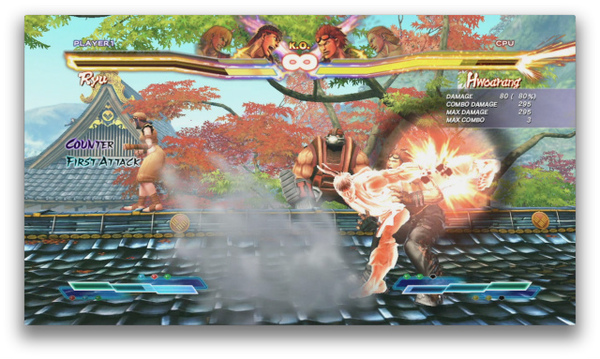 ↑Use the wall bounce from Ryu's EX Joudan Sokutogeri…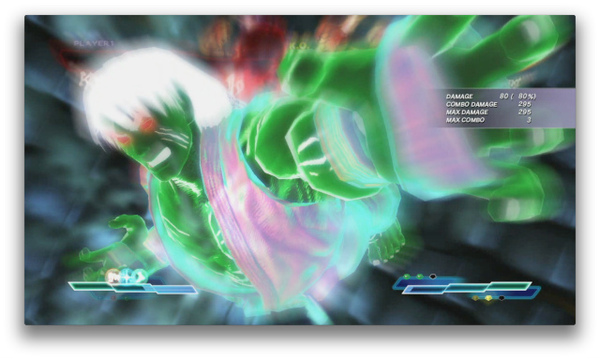 ↑And activate Pandora for Ken! All the Gems are activated as well!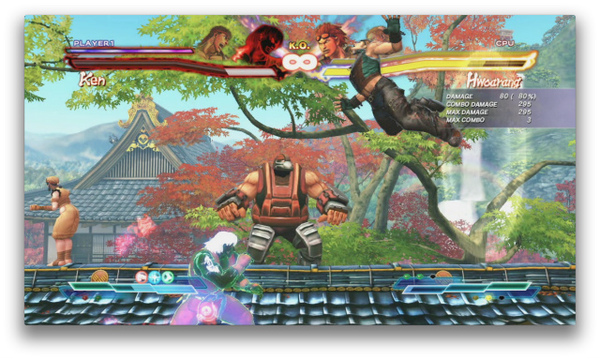 ↑Use a faster forward dash with Divine Speed…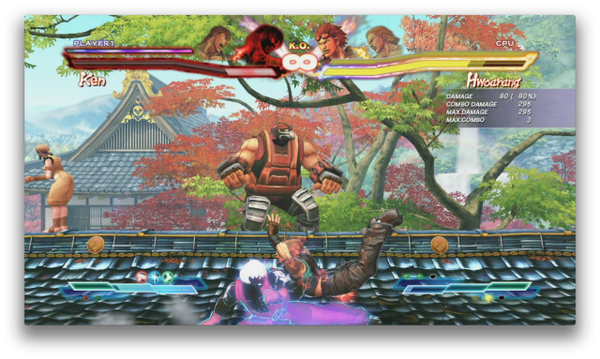 ↑Crouching forward! It hits!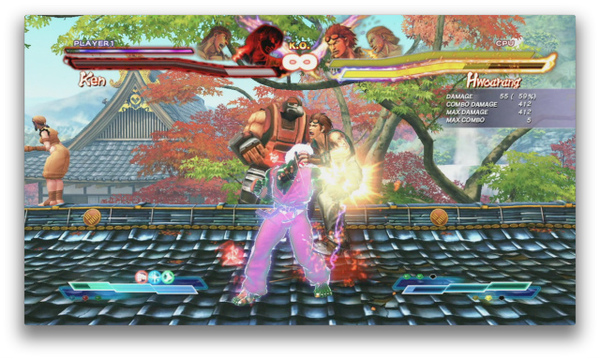 ↑In Pandora, the SP Gauge refills automatically. Using this, after hitting stand fierce Ken already has 2 bars of gauge!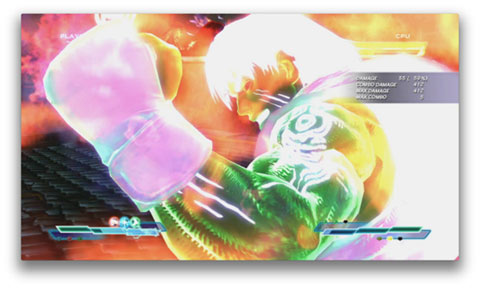 ↑Go into his Super Art, Shippu Jinraikyaku!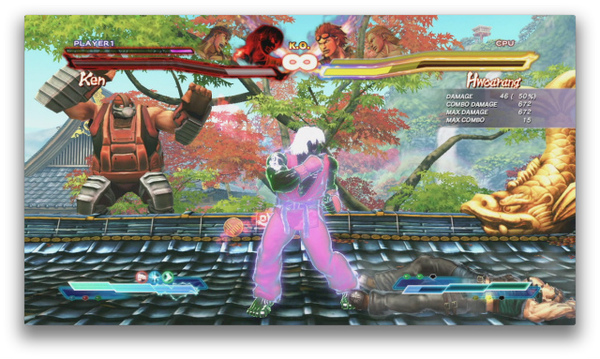 ↑This combo does a devastating 672 points of damage!
A combo like this can be used to engineer a thrilling comeback! And I'm sure we could find ways to deal even more damage! I know I can't wait to explore the possibilities!
So! If you are thinking the same, I have some good news for you.
We'll be setting up a playable store demo in Hokkaido, Japan! Those who come to play will also receive a Capcom original ballpoint pen and notebook present (first come first serve). This is a good chance to get in some play time before the game is released. Why not show off some of the cool tricks you learned from today's blog?
———————————————————————————————————
Location: Yodobashi Camera Multimedia Sapporo
Time: 11AM to 5PM
*Event is subject to change or cancellation without prior notice.
*Supplies of the present are limited. The present promotion will end once supplies have run out.
———————————————————————————————————
Changing gears a bit, even here in Japan we've had a lot of people asking about the PC version of SSFIV AC. So I'm pleased to announce that we're currently working to release the Ver. 2012 patch by the end of February! Sorry about the delay, but we here at Capcom are very committed to continuing to support the PC platform as well, so please just wait a little while longer!
Also!
Yours truly will be dropping by the TOPANGA LEAGUE on Jan 22 nd , from 9PM! …What's the TOPANGA LEAGUE, you say? Click here for more info (sorry the page is in Japanese…).
I'll be going there straight from coming back from San Francisco… it's kind of a hard schedule. Maybe I should just go home, you may be thinking.
…Well, I'm not going home.
That's all for this week. See you next week!